High School Church - Livermore
Every Sunday, 6:00 PM - 8:00 PM

Welcome to C|F High School Ministry!
Scroll down to learn more about the ministry, what to expect, what to look forward to, and how to get involved. If you have any questions, please do not hesitate to reach out! Connect with Jake Rexroad at jaker@cornerstoneweb.org

High School Church
Upcoming Events/Camp
Serving
---
HIGH SCHOOL CHURCH

We are excited to bring our High School students together for ... High School Church! As we look at the life of Jesus and strive to follow His example, it's clear how much He cares about bringing communities of people together as a family. This is our mission with high school students.

We all need community now more than ever. As our CF Livermore High School team works hard to rebuild our community, things might look a little different than before. Our focus is on PEOPLE gathering AS the church, not on the PLACE our church will meet.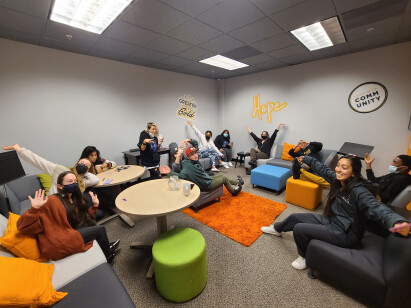 How does it work?
High School Church will meet every Sunday night from 6-8 pm. The goal is to meet most of the time in the Student Center, sometimes in homes, and sometimes anywhere else! Think the park, the beach, bowling, at the movies, anywhere...

How will you know where to go?
Check out the dates below for the upcoming locations:
Sundays 6-8 pm in the Student Center
No registration is required.

We're excited to get you plugged into a community that's focused on growing closer together and closer to Jesus as we learn to live out the Gospel better.
---
Questions? Email Jake Rexroad at JakeR@cornerstoneweb.org