High School Youth Church - San Ramon Valley
Every Wednesday, 7:00 PM - 9:00 PM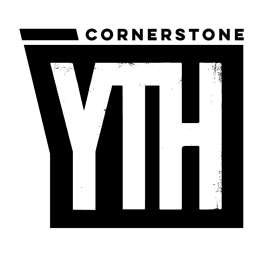 Our San Ramon Valley Area Youth Leaders are SO excited to reconnect with our students for a new weekly experience…YOUTH CHURCH! We can't wait for everyone to plug into a community that's focused on growing closer together and closer towards God as we learn to live out the gospel better. This is going to be such a great opportunity for students to connect in community again. Not only is that something we all need, but God created us to be IN community.
Who: High School Students
When: Every Wednesday night from 7-9 pm
Where: In homes, Email Jake at jaker@cornerstoneweb.org for details
Other details: No registration required. See below for more details*.

Questions? Email Jake at jaker@cornerstoneweb.org


---
*What can I expect?
As students arrive, we'll play games, hang out, chill, and all that good stuff. After that, we will watch a sermon together before breaking out into small groups to have conversations about the message (i.e., what is Jesus challenging/teaching us this week? How can we apply this to our lives?). From there, we'll talk through how we can be serving and loving the community around us as we enter into or continue with the mission God has called us to. That brings us right up to 9 pm, where we arrive at the expression "You don't have to go home... but you can't stay here..." ;)

Upcoming Events:
CF High School 2022 Summer Camp: July 10th-14th Register Here

Contact: JakeR@cornerstoneweb.org
High School Ministry is heading to the Mendocino Woodlands. It will be an amazing week focused on Christian community, gospel-centered worship, live speakers, and outdoor adventures. Come build lifelong memories with us as we gather on the California coast, in tents, surrounded by a lush forest of redwoods and ferns, worshiping our Creator.

Registration closes June 1st
WHEN: July 10 - July 14th, 2022
WHERE: The Mendocino Woodlands at 39350 Little Lake Rd, Mendocino, CA 95460
COST: $350, includes meals, lodging, transportation, and activities