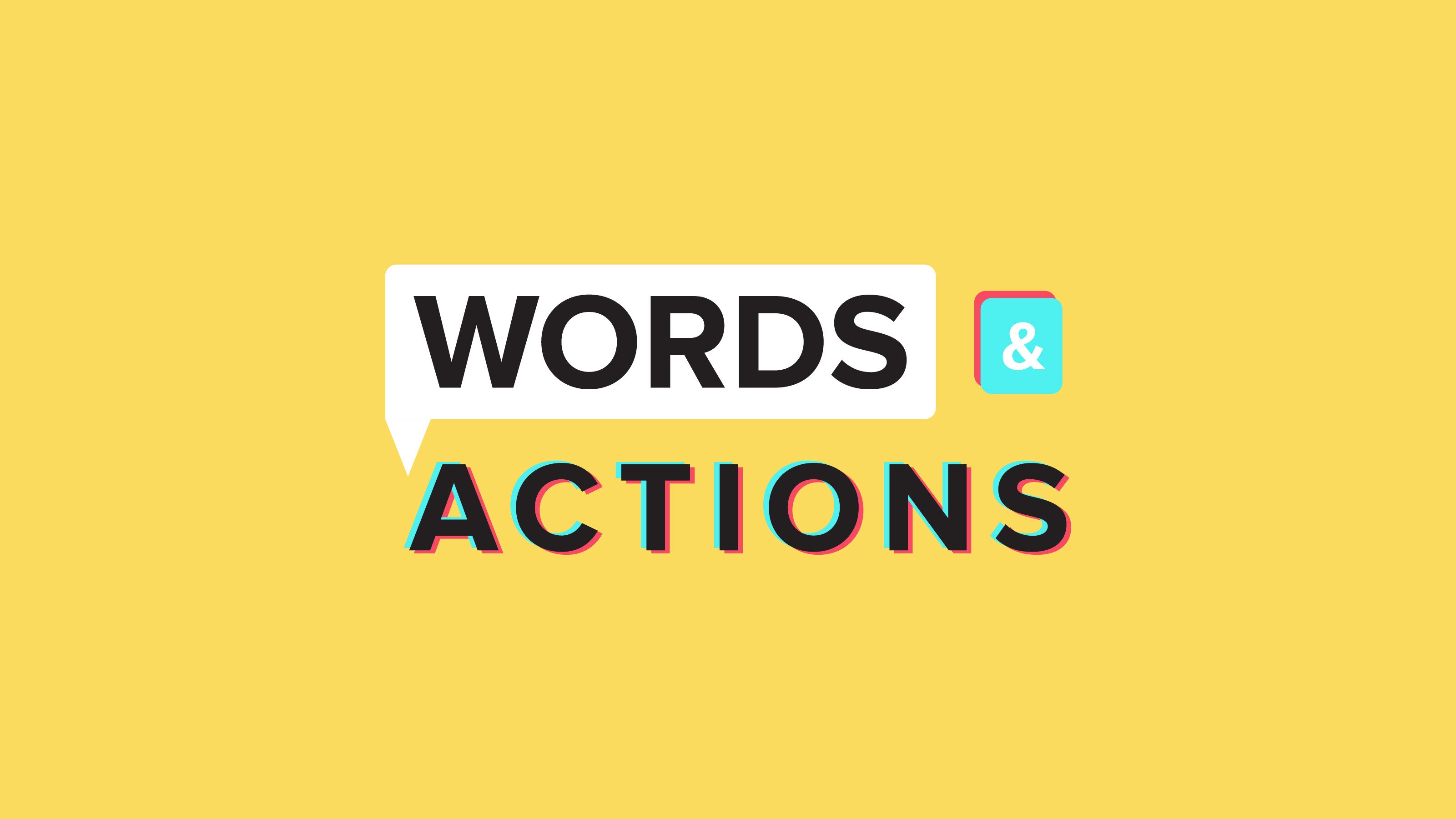 Words & Actions, Week 2 - Study Guide
Are a person's words or actions more important? Which speaks louder? Is what you say connected to what you do?
We can all agree that the connection between words and actions matter, even in the church. If left to our human nature, these two words are a ripple effect into a world of growth or decay. Let's intentionally look closely at the words and actions of JESUS from the book of Luke. This summer let's explore what Jesus said and did and how His examples prompt and lead Cornerstone Fellowship.
---
This Week's Focus
This week (June 19 - 25), we will look at Luke 4:14-30. The text below is the NIV translation. Feel free to read this same passage in various translations to provide additional context.
14 Jesus returned to Galilee in the power of the Spirit, and news about him spread through the whole countryside. 15 He was teaching in their synagogues, and everyone praised him.
16 He went to Nazareth, where he had been brought up, and on the Sabbath day he went into the synagogue, as was his custom. He stood up to read, 17 and the scroll of the prophet Isaiah was handed to him. Unrolling it, he found the place where it is written:
18 "The Spirit of the Lord is on me,
because he has anointed me
to proclaim good news to the poor.
He has sent me to proclaim freedom for the prisoners
and recovery of sight for the blind,
to set the oppressed free,
19 to proclaim the year of the Lord's favor."
20 Then he rolled up the scroll, gave it back to the attendant and sat down. The eyes of everyone in the synagogue were fastened on him. 21 He began by saying to them, "Today this scripture is fulfilled in your hearing."
22 All spoke well of him and were amazed at the gracious words that came from his lips. "Isn't this Joseph's son?" they asked.
23 Jesus said to them, "Surely you will quote this proverb to me: 'Physician, heal yourself!' And you will tell me, 'Do here in your hometown what we have heard that you did in Capernaum.'"
24 "Truly I tell you," he continued, "no prophet is accepted in his hometown. 25 I assure you that there were many widows in Israel in Elijah's time, when the sky was shut for three and a half years and there was a severe famine throughout the land. 26 Yet Elijah was not sent to any of them, but to a widow in Zarephath in the region of Sidon. 27 And there were many in Israel with leprosy in the time of Elisha the prophet, yet not one of them was cleansed—only Naaman the Syrian."
28 All the people in the synagogue were furious when they heard this. 29 They got up, drove him out of the town, and took him to the brow of the hill on which the town was built, in order to throw him off the cliff. 30 But he walked right through the crowd and went on his way.
---
Study Questions
Below is a list of questions designed to help you unpack, process, and apply the text at hand at a personal, community group, and broader Church level. These questions remain consistent every week. You are welcome to answer one, answer all, and/or supplement your own questions. This is a journey.
What is happening in this text?

What themes stand out to you in this text? Why?

How does this text point to living out the gospel?

Where do you see (or not see) this text being lived out in today's society? What stands out to you?

Compare and contrast this text to the life of the Church today.

Where in this passage is Jesus speaking directly to you? Explain.

Using His words and actions as your guide, where and how can you take action to move closer to Him this week?
---
Additional Questions
Who in my neighborhood is not like me in any way?

How do I (or could I) go out of my way to include them in the community?

What group of people would I have a hard time inviting into my home for fellowship? Why is that?

How could I sacrifice some of what I prefer to experience to make the community more welcoming to those not like me?
---
What's next?
As you continue your week, we encourage you to explore our daily devotional guide, which offers more in-depth thoughts into the words and actions of Jesus.