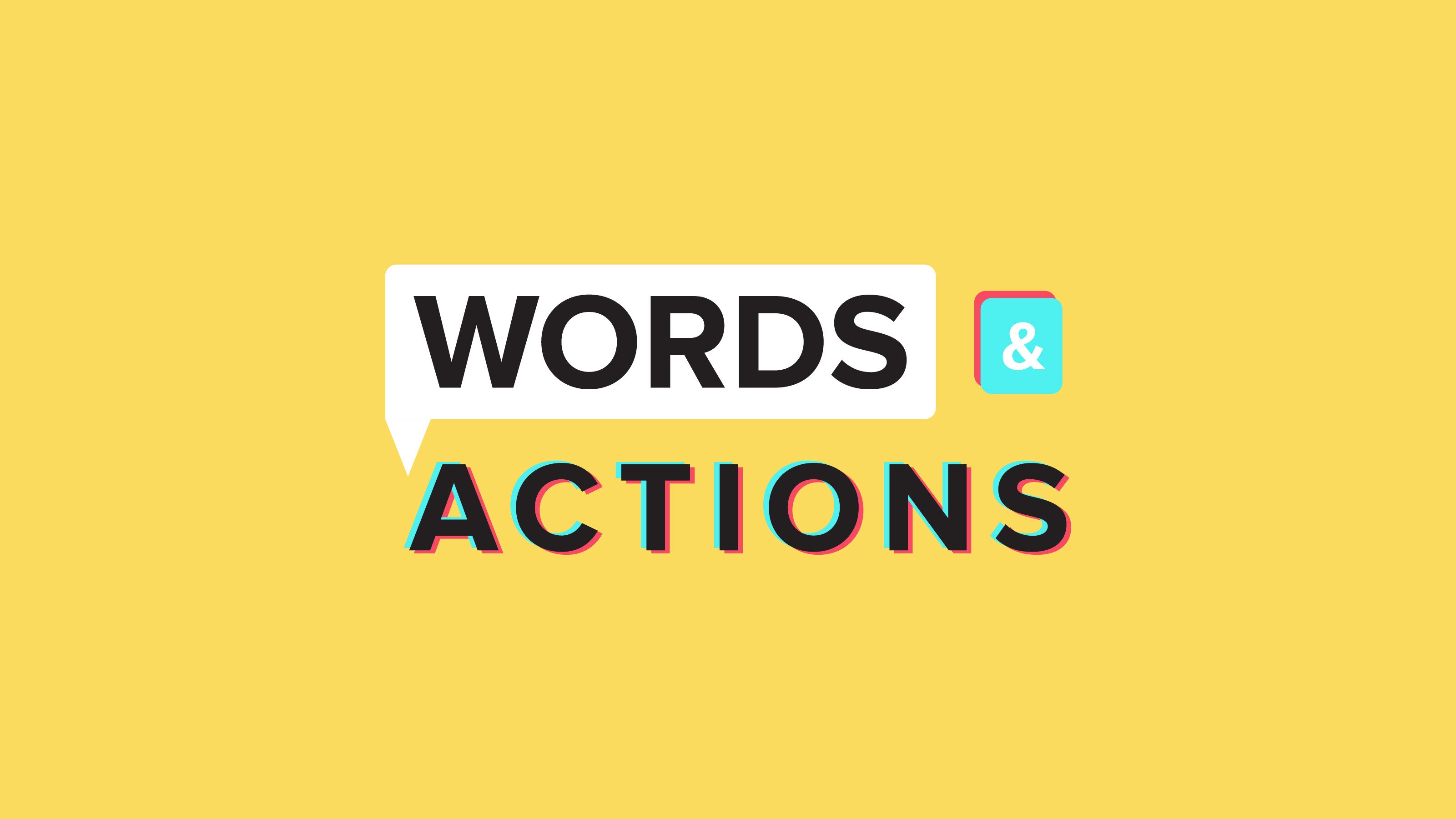 Words & Actions, Week 1 - Study Guide
Are a person's words or actions more important? Which speaks louder? Is what you say connected to what you do?
We can all agree that the connection between words and actions matter, even in the church. If left to our human nature, these two words are a ripple effect into a world of growth or decay. Let's intentionally look closely at the words and actions of JESUS from the book of Luke. This summer let's explore what Jesus said and did and how His examples prompt and lead Cornerstone Fellowship.
---
This Week's Focus
This week (June 12-18), we will look at Luke 4:1-13. The text below is the NIV translation. Feel free to read this same passage in various translations to provide additional context.
Jesus Is Tested in the Wilderness
Jesus, full of the Holy Spirit, left the Jordan and was led by the Spirit into the wilderness, 2 where for forty days he was tempted by the devil. He ate nothing during those days, and at the end of them he was hungry.
3 The devil said to him, "If you are the Son of God, tell this stone to become bread."
4 Jesus answered, "It is written: 'Man shall not live on bread alone.'"
5 The devil led him up to a high place and showed him in an instant all the kingdoms of the world. 6 And he said to him, "I will give you all their authority and splendor; it has been given to me, and I can give it to anyone I want to. 7 If you worship me, it will all be yours."
8 Jesus answered, "It is written: 'Worship the Lord your God and serve him only.'"
9 The devil led him to Jerusalem and had him stand on the highest point of the temple. "If you are the Son of God," he said, "throw yourself down from here. 10 For it is written:
"'He will command his angels concerning you
to guard you carefully;
11 they will lift you up in their hands,
so that you will not strike your foot against a stone.'"
12 Jesus answered, "It is said: 'Do not put the Lord your God to the test.'"
13 When the devil had finished all this tempting, he left him until an opportune time.
14 Jesus returned to Galilee in the power of the Spirit, and news about him spread through the whole countryside.
---
Study Questions
Below is a list of questions designed to help you unpack, process, and apply the text at hand at a personal, community group, and broader Church level. These questions remain consistent every week. You are welcome to answer one, answer all, and/or supplement your own questions. This is a journey.
What is happening in this text?
What themes stand out to you in this text? Why?
How does this text point to living out the gospel?
Where do you see (or not see) this text being lived out in today's society? What stands out to you?
Compare and contrast this text to the life of the Church today.
Where in this passage is Jesus speaking directly to you? Explain.
Using His words and actions as your guide, where and how can you take action to move closer to Him this week?
---
What's next?
As you continue your week, we encourage you to explore our daily devotional guide, which offers more in-depth thoughts into the words and actions of Jesus.