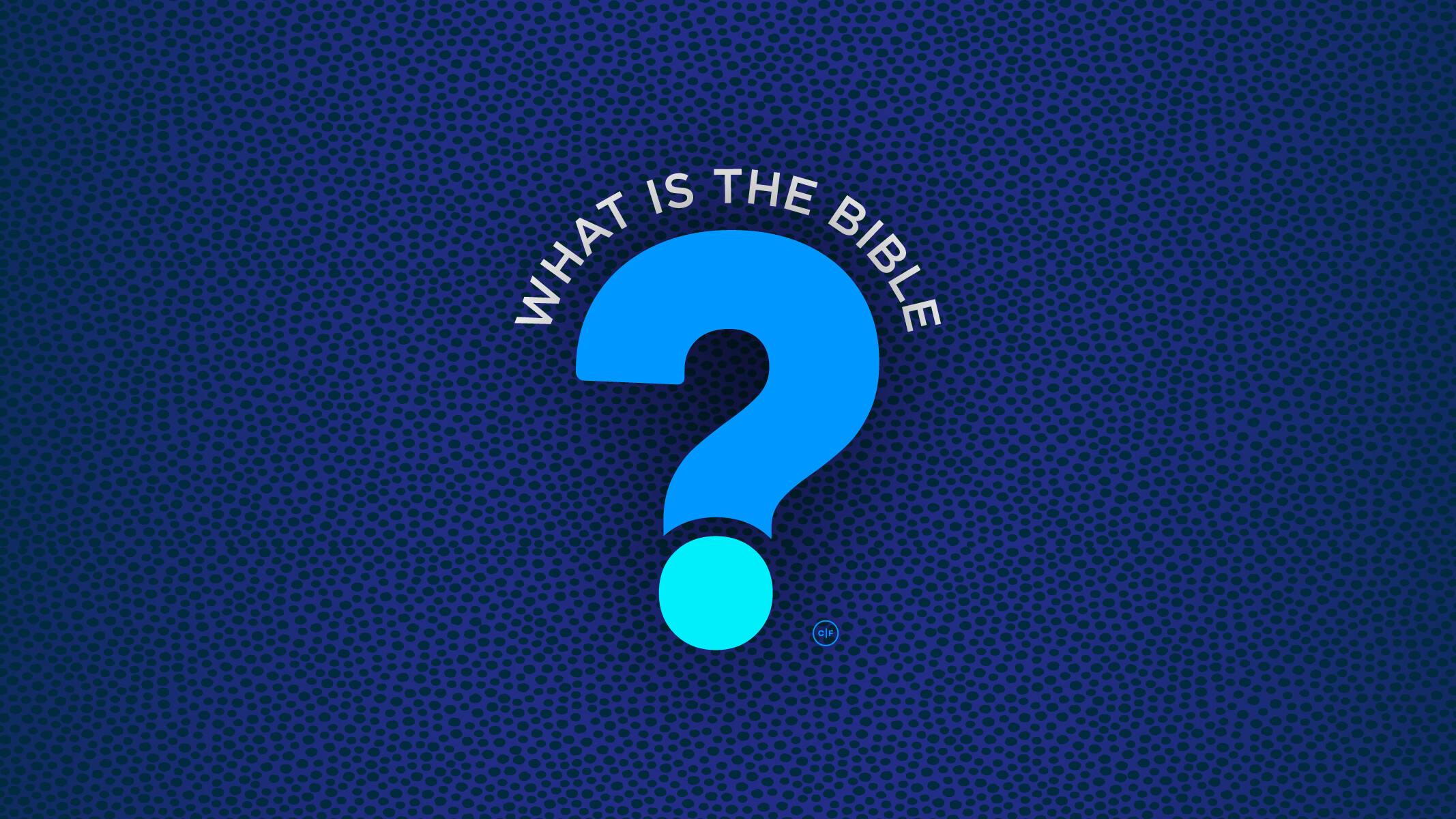 What is the Bible? Part Five - Conversation Guide
The Bible: Real people, in real places, in real cultural contexts, in real points of history. We tend to talk about how beautiful, great, inspired, helpful, and incredible the Bible is. But, we avoid being transparent and realistic about how these ancient texts can be confusing, challenging, difficult, and intense. Join us as we look at God's massive love story in a deeper and potentially more meaningful way; To grasp the humanity, mystery, and divinity of its words.
---
What is the Bible? Part Five
We had questions about the Bible. You HAVE questions about the Bible. The result was a BONUS fifth week of our What is the Bible? series, as we took time answering the dozens of submitted questions. Questions that move us closer to grasping the humanity, mystery, and divinity of the Bible's words.
---
Conversation
This week we heard from Christiaan VandenHeuvel, Steve Ingold, Becky Fitch, and Clint Rutledge. If you missed this week's Q&A time, we encourage you to take some time to watch or listen to it!
---
Questions
Whether you find yourself with a group, a friend, a family member, or are by yourself, take some time to read, process, and discuss/journal through the questions/thoughts below.
What has been your experience with the Bible?

Can you think of a time when you've seen a Bible verse taken out of context? What did that look like?

What situation, circumstance, and/or experience shapes the lens through which you interpret scripture?

How has the Bible formed who you are today?

What has been the impact on others?

What questions do you have about the Bible?
---
Application
Over the last few weeks, a few different ways to apply, work through, and contemplate the words of the Bible while bringing the words into your daily rhythms have been presented. This week, we encourage you to revisit one of the applications you resonate with and dive deeper. Your questions, your story, and your journey matter.
---
Resources