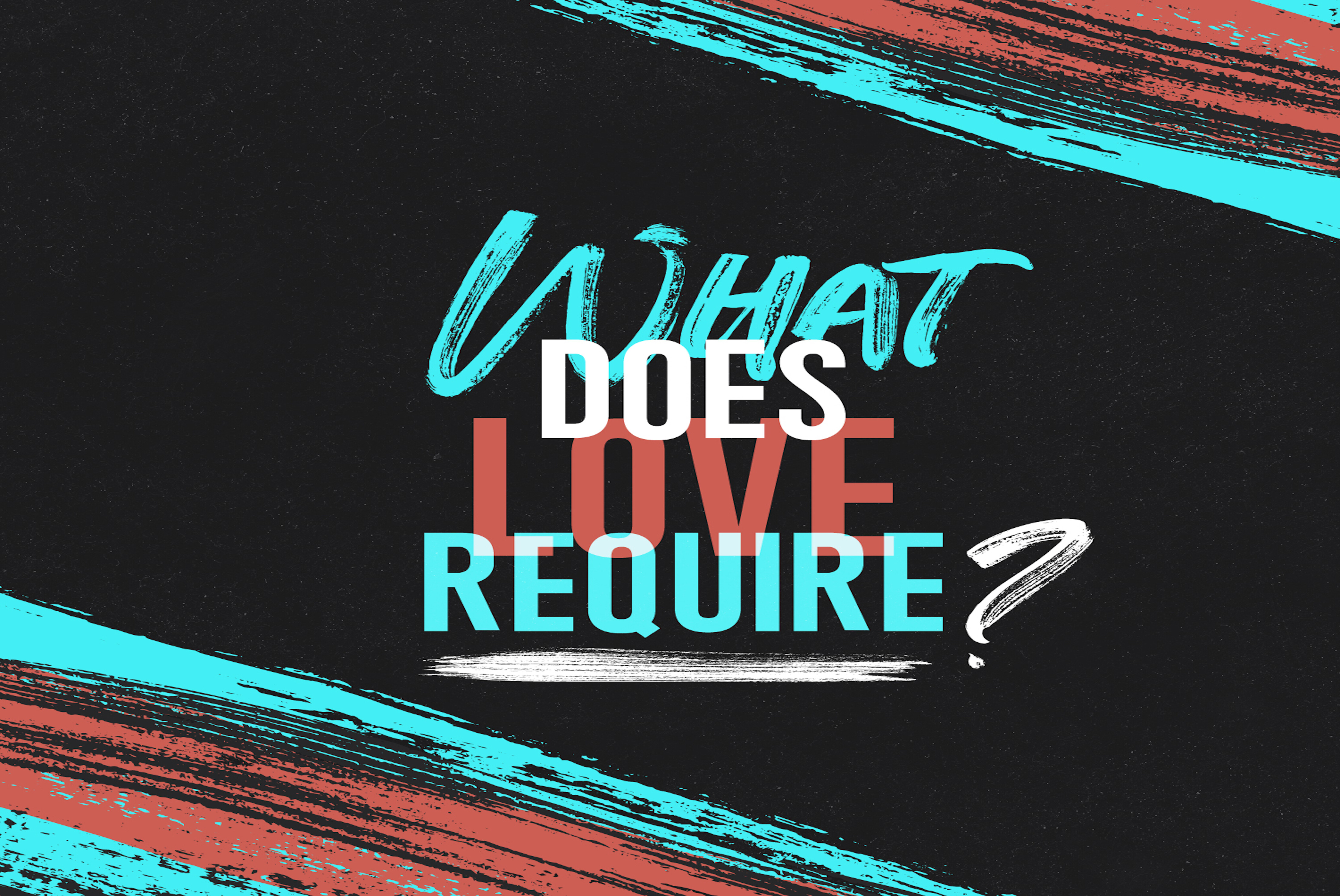 What Does Love Require? - Week 5
LEADER INTRO
With a new series, comes a new study guide! As a Community Group Leader, we want to offer you insight into Cornerstone's current series and how this relates to you and your Group. Please take a few minutes to review and watch the videos provided!

Sermon Series Resources for Leaders
---
GETTING STARTED
Below is a list of statements from this weekends' sermon. Read each statement. If you agree with the statement, write an "A". If you agree with the statement but struggle with the concept write a "S". If you are unsure if you agree or disagree with the statement write an "U". If you disagree with the statement write a "D".
A = Agree
S = Agree but struggle with the concept
U = Unsure if you agree or disagree
D = Disagree
_____ Loving God and loving others are the same thing
_____ Jesus did not intend for us to ask "is this a sin" or "Is that a sin" when He established the new covenant.
_____ Love requires sacrifice.
_____ Freedom, when used to love others, will not lead us into sin.
_____ We do not need to fear freedom, we should fear not loving others.
_____ Loving others takes us into the heart of loving God.
---
CONVERSATION
Read Galatians 5:1-15. In this passage, why is Paul talking to the Galatians about "freedom in Christ?"

In this passage Paul uses seemingly extreme phrases like, "Christ will be of no value to you at all," and "As for those agitators, I wish they would go the whole way and emasculate themselves!" Why does the blending of the old covenant and the new covenant provoke such a passionate response from him?

What is at stake in our modern church when we try to preach a gospel that blends the old and the new covenants?
Read John 15:1-17. In this passage, Jesus emphasizes what He wants His disciples to do. What, in your own words, is Jesus asking of us?

Verse 12 calls us to love each other in the same way Jesus has loved us. What has Jesus done for you? How has He loved you?

Consider a relationship or situation where you can reflect on what love requires. What does it mean to love the other person? What would it mean to love yourself in that relationship? What does love require in this situation? Consider sharing your example with your group.
---
CONTINUE THE CONVERSATION
After each weekend sermon, our pastors and various church leaders, will sit down and have a 15-20 minute discussion around the weekend's sermon. Search for "CF Beyond Sunday" wherever you listen to podcasts, or watch on YouTube by tapping the button below. FYI - Week 5 of this particular series is Episode 34 and will be available on Sunday night (2/9).