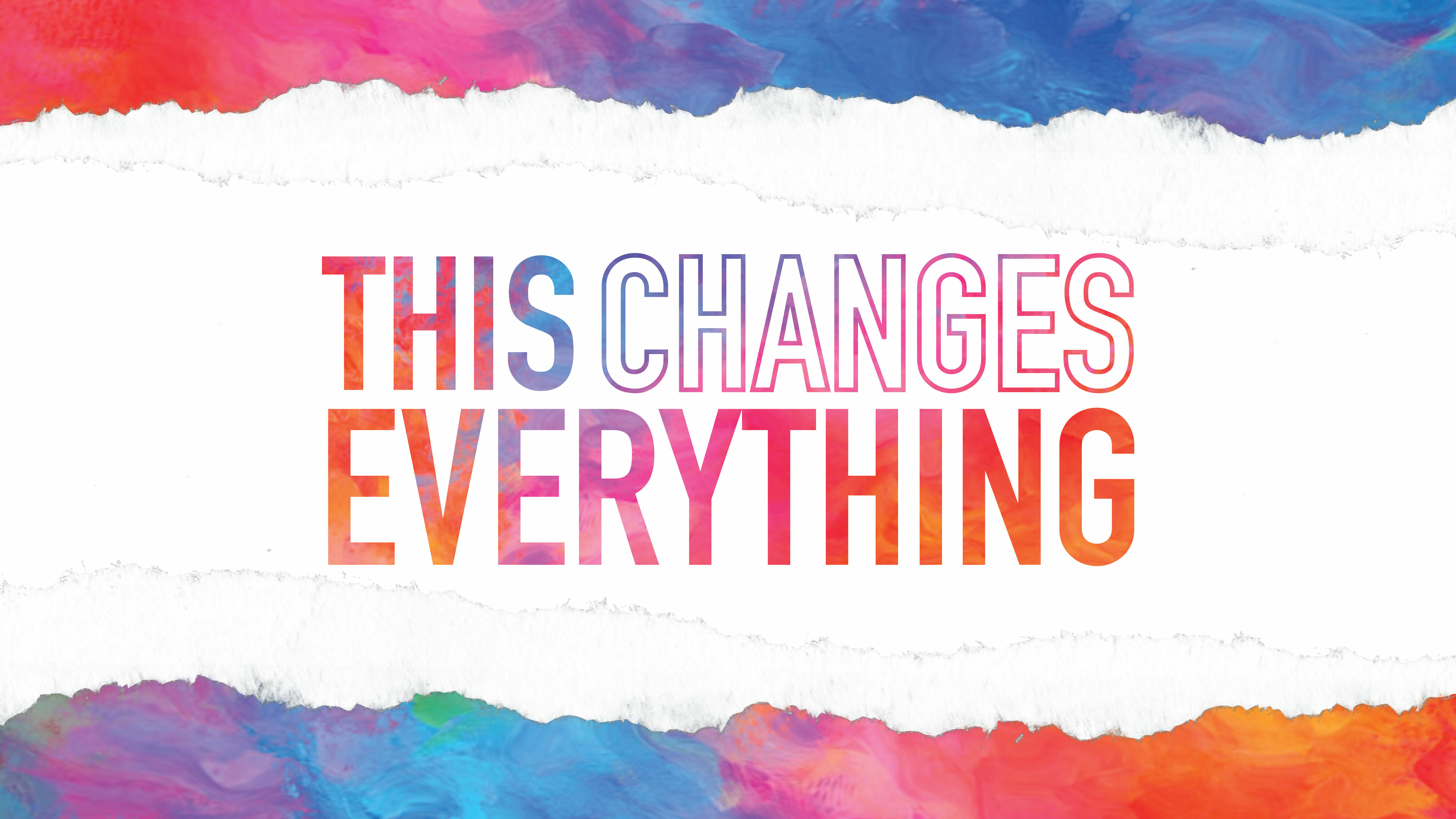 This Changes Everything - Week 1 - April 13/14
BEFORE YOU GATHER
Familiarize yourself with this Group Study Guide.
If you missed it, CLICK HERE to watch the weekend sermon.
Spend some time in prayer before your group gathers.
To prepare for discussion, CLICK HERE for a few facilitation tips.
As a leader you always have the option to use some or all the questions and/or write your own questions.
GROUP DISCUSSION
Opening Prayer: (1-5 minutes)
In light of what God is saying through this week's message, here's some suggestions of how your group can invite God into your time together.
Ask God to help you more richly understand the miracle of the cross.
Ask God to continue to prepare your hearts and minds to remember His horrific death and glorious resurrection.
Ask God to help you, as a community, find healing in the "wounds" of Jesus.
Quick Connection: (5 minutes)

Share about a time where you either:
Had someone take responsibility/payment/punishment for something that you were responsible for.
-or-
Allowed you access into a place/experience that you could not have accessed on your own.
Group Discussion: (30 minutes)
This week we will explore what Jesus had to accomplish in order to bring us back to God and why the cross was necessary to accomplish those things.
Open your Bibles and together read I Peter 2:23, 3:18, 2 Corinthians 5:21, and Hebrews 1:3.
Pastor Billy talked about 2 things that needed to happen to restore us back to a perfect relationship with God. What were those two things? (1. Our sins had to be transferred to Jesus, 2. Jesus had to bring us back to God.) What struck you about these two concepts?
How is the idea of being led (or escorted or taken) back to Jesus different than us finding our own way back to Him? How does this image of being carried back to God change the way you think about your own story of salvation?
Pastor Billy explained that "righteous and unrighteous" were LEGAL terms and not spiritual or value-based terms. How does the idea of Jesus taking on your "liabilities" deepen your understanding of His sacrifice?
Part of what happened on the cross was "legal" and "transactional." But I Peter 2:24 tells us that God wanted more than just to "legally account" for our sins - He wanted to offer us healing from the harm our sin has caused us. That healing could only come from Jesus being wounded in the process. What healing are you in need of as we enter the Passion Week?
CLOSING PRAYER (5-15 minutes):
In light of what God is saying through this week's message, here's some suggestions of what your group could talk about with God in prayer.
Pray that God would help you understand a little bit more the gravity of what happened on the cross.
Pray that God would help you to find healing in the wounds of Jesus.
CHALLENGE FOR THE WEEK: