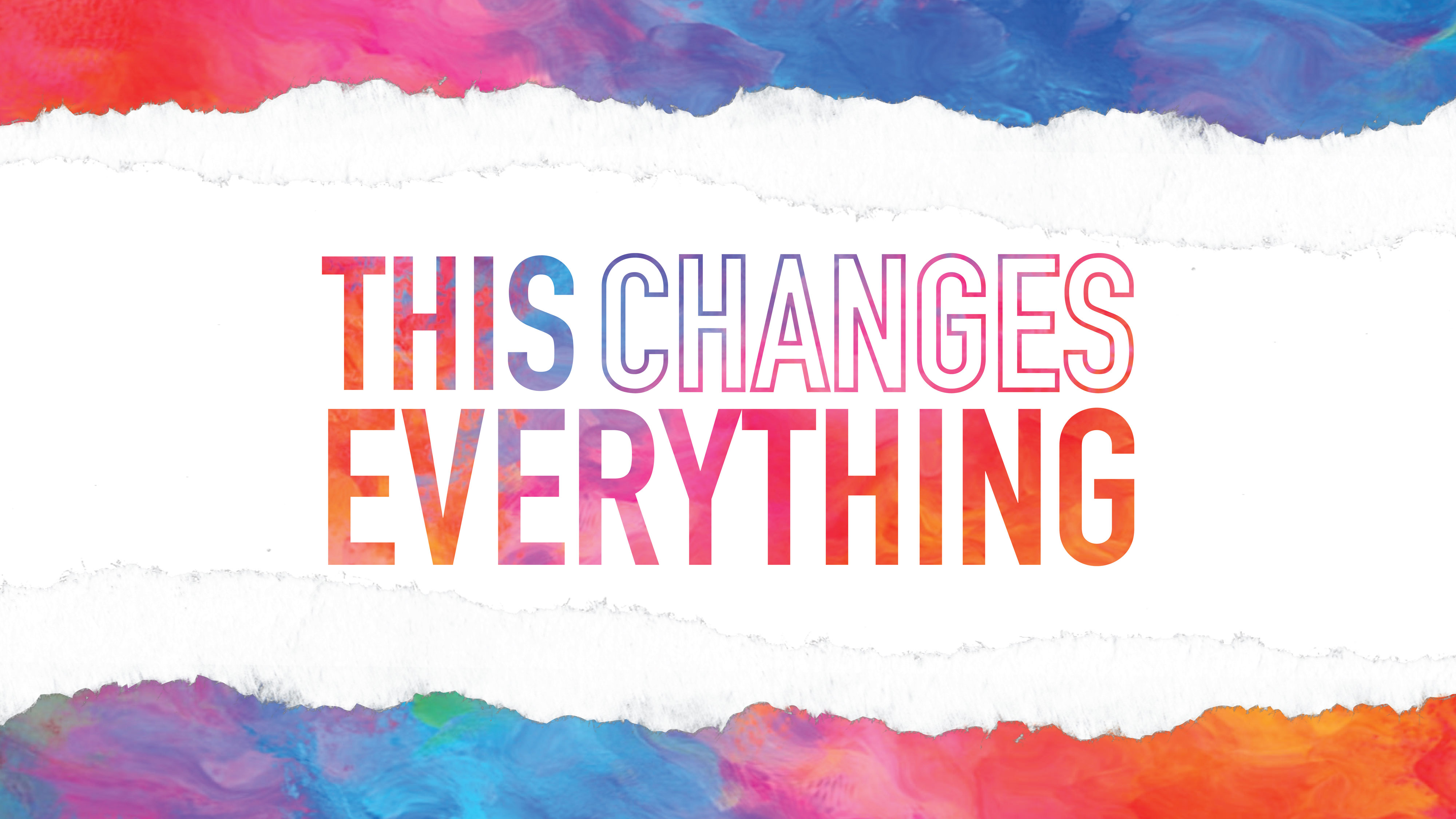 This Changes Everything - Easter Weekend
BEFORE YOU GATHER
Familiarize yourself with this Group Study Guide.
If you missed it, CLICK HERE to watch the weekend sermon.
Spend some time in prayer before your group gathers.
To prepare for discussion, CLICK HERE for a few facilitation tips.
As a leader you always have the option to use some or all the questions and/or write your own questions.
GROUP DISCUSSION
Opening Prayer: (1-5 minutes)
In light of what God is saying through this week's message, here's a suggestion of how your group can invite God into your time together.
"The veil of darkness
Transformed to the brightest light.
The most dreadful end
Became the most beautiful beginning.
The depths of despair
Fade to reveal hope everlasting.
The curse of death
Defeated by eternal life.
Thank you Lord, for the wonder of Easter." (Anonymous writer)
Quick Connection: (5 minutes)

What would be in your perfect Easter basket?
Group Discussion: (30 minutes)
What Easter traditions - religious or secular - do you currently observe? What meaning do they hold for you?
Read the following verses: Colossians 2:13-15, Revelation 1:17-18, John 11:25-26. How have these scriptures given you encouragement, strength, courage in your faith walk with Jesus?
Read together Romans 8:31-39.

"If God is for us, who is against us? He did not even spare His own Son, but offered Him up for us all; how will He not also with Him grant us everything? Who can bring an accusation against God's elect? God is the One who justifies. Who is the one who condemns? Christ Jesus is the One who died. And even more, He has been raised and is at the right hand of God interceding for us. Who can separate us from the love of Christ? Can affliction or anguish or persecution or famine or nakedness or danger or sword? No, in all these things we are more than victorious through Him who loved us. For I am persuaded that not even death or life, angels or rulers, things present or things to come, hostile powers, height or depth, or any other created thing will have the power to separate us from the love of God that is in Christ Jesus our Lord!"
How does the Easter story and what Paul writes in Romans change everything? How has Jesus changed you?
CLOSING PRAYER (5-15 minutes):

In light of what God is saying through this week's message and the hope of Easter, spend some time thanking Jesus for all the ways He changes everything.