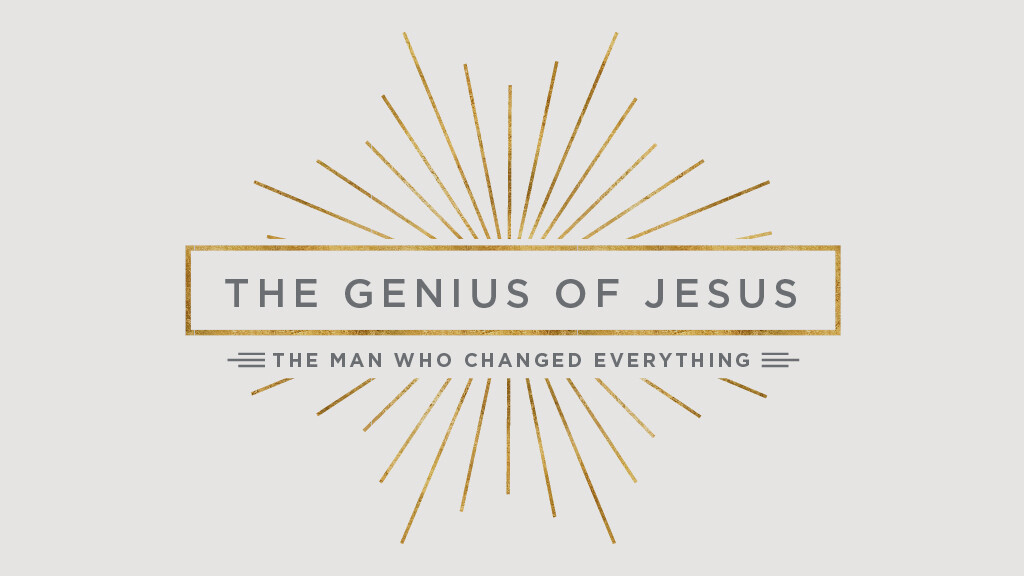 The Genius of Grace Conversation Guide
What does it mean to be human through Jesus's eyes? In The Genius of Jesus, we will look at His words and actions, using them to reference how we should think and treat others like He did with empathy, power, grace, goodness, beauty, and truth. Practicing living out Jesus' words and actions will transform you, your relationships with others, and your world.
---
Grace: noun: Favour, loving-kindness, goodwill, a gift.

Grace is, by definition, undeserved. Grace ceases to be grace when we deserve it. Jesus left us with a new way of seeing the world, a new genius way of freedom that comes when we correctly understand, receive, and give grace. God doesn't give us grace because of who we are and what we've done; He extends grace because of who He is and what He wants to do for us. Jesus showed us how we can extend that same grace to those around us and subsequently pull the Kingdom of Heaven to earth.
This week in CF Online, Becky Fitch continues the series, The Genius of Jesus, looking at grace. If you have not had a chance to watch her message, we highly encourage you to do so, as it will help provide context moving forward. You can watch it HERE.
---
After Becky's message, she joined CF Online Pastor Christiaan VandenHeuvel for a conversation. Let's listen in! Their conversation will prompt you to think about the questions listed below.
"Grace reveals more about the giver than the receiver." Becky Fitch
Whether you find yourself with a group, a friend, a family member, or are by yourself, take some time to read, process, and discuss/journal through the questions below.
When have you experienced grace? How did it make you feel?

Read the following stories and write a list of what these stories reveal to you about the heart of God. What do these stories reveal to you about who Jesus is and His love and grace to you?

The Good Samaritan - Luke 10:25-37

Parable of the Workers - Matthew 20:1-16

The Prodigal Son - Luke 15:11-32

Calls Matthew - Matthew 9:9-13

Meets Zacchaeus - Luke 19:1-10

Samaritan Woman - Luke 4:1-42

Judas - Matthew 26
When have you given grace when it was undeserved?

What are ways you can receive grace for yourself?

How are you giving the gift of grace today?