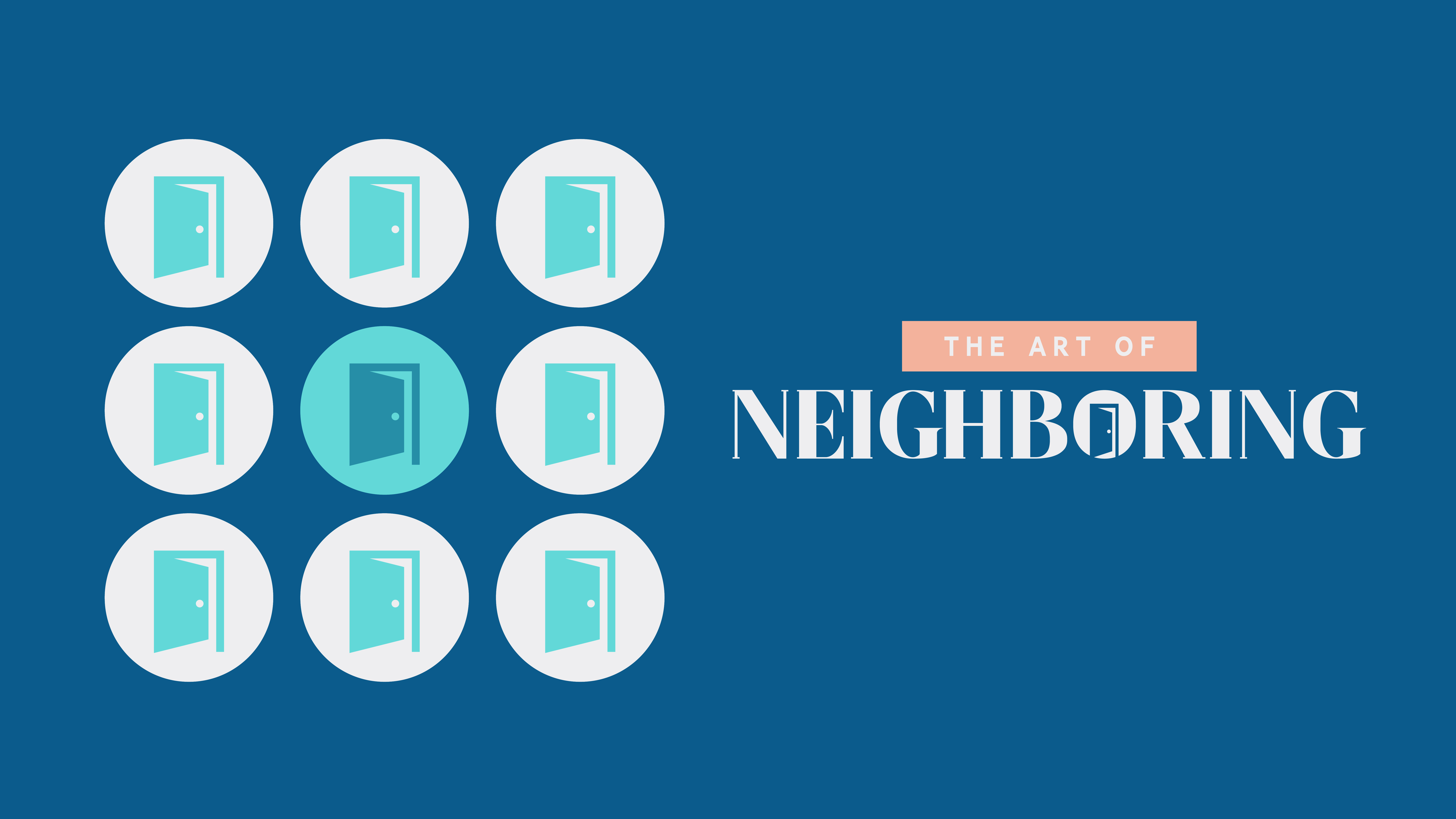 The Art of Neighboring - Week 1 - Study Guide
LEADER INTRO

Thank you for engaging with our weekly Study Guide! We are GLAD you are here.

Each week, the study guide will start with a kick-off question followed by a short devotional video! From there, you can dive into some discussion questions...including relevant, and very timely things to consider! Leaders, for more info and ideas on leading your group, visit our sermon series resource page.

We encourage you to check out Daily Steps, our companion devotional guide — a resource to help you spend one-on-one time with God throughout the week using daily readings related to the week's sermon!
---
THE ART OF NEIGHBORING

In this new series, we are taking a serious look at what Jesus has called us to do in terms of loving our neighbors.
This week, Pastor Steve Ingold taught that in the context of Jewish teaching, "literal neighbor was already understood and followed part of the command." It is important for us to pause and reflect on how we can love those who live next door.
KICK OFF QUESTION
What factors did you consider before choosing your current residence?
In today's discussion, we will consider how we can practically and intentionally love our neighbors.
VIDEO
To begin, watch this video with a short message from Danville Campus Pastor, Matt Warner.
DISCUSSION QUESTIONS
As a group, consider these questions:
Read Acts 17:26-27. According to this passage, why do we live where we live? And why has God placed us in our neighborhood?

Luke 10:29 says this about the teacher of the law: "But he wanted to justify himself, so he asked Jesus 'And who is my neighbor?" In what ways do we attempt to justify ourselves in order to avoid taking the Great Commandment seriously

Do you know (or have you known) your neighbors? If so, how did you get to know them? What was the impetus of the relationships? How would you describe your relationships with them?

Have you ever had a neighbor reach out to you? How did they reach out? What kind of relationship did you foster with them?

Print out the PDF graphic organizer to help you understand where you can best intersect with the people of your neighborhood. This week, learn the names of an unknown neighbor and fill in their square.

Consider:

What are the natural "touchpoints" that occur consistently throughout your days, weeks, and months in your neighborhood? (i.e.: Trash day, donation truck pick up, street sweeping, amazon/USPS deliveries, etc…) How can you use these touchpoints to connect with your neighbors?

Where might you best intersect with your neighbors? Do you have similar hobbies, interests, affinities? Do you share a similar season of life?

Brainstorm simple COVID-friendly activities that you could organize so that your community could connect. Maybe a socially distanced ice cream party, outdoor movie night with a projector and a sheet, a neighborhood biking party or parade, create a neighborhood scavenger hunt or treasure hunt, paint and hide rocks to be found in the neighborhood (learn more here), set up tables with cookies and frosting and sprinkles, etc...

What tools or objects do you have that can promote community? Do you have a fire pit, BBQ, griddle, corn hole game, bikes, etc...?

What things have you done/needs have you met when you felt like you were walking in God's purpose? How can you do these same kinds of things for your neighbors?

Pray that God would supernaturally provide opportunities for you to connect with those who live next to you. Consider using the prayer guide as a way to pray for God's guidance in connecting with your neighbors.
TAKE YOUR NEXT STEP
Everyone has a next step with Jesus...What's yours?
Spend Time Alone with God

Daily Steps is a weekly devotional message designed as a companion to this sermon study guide. You will be guided as you spend time with God through personal reflection, Scripture readings, and prayer prompts.

DAILY STEPS - THE ART OF NEIGHBORING - WEEK 1
Watch CF Beyond Sunday this Monday!

After each sermon, our pastors and various church leaders sit down for about 20 minutes to have a lively discussion about the weekend's topic. It will be posted on our YouTube channel on Monday night, August 3!