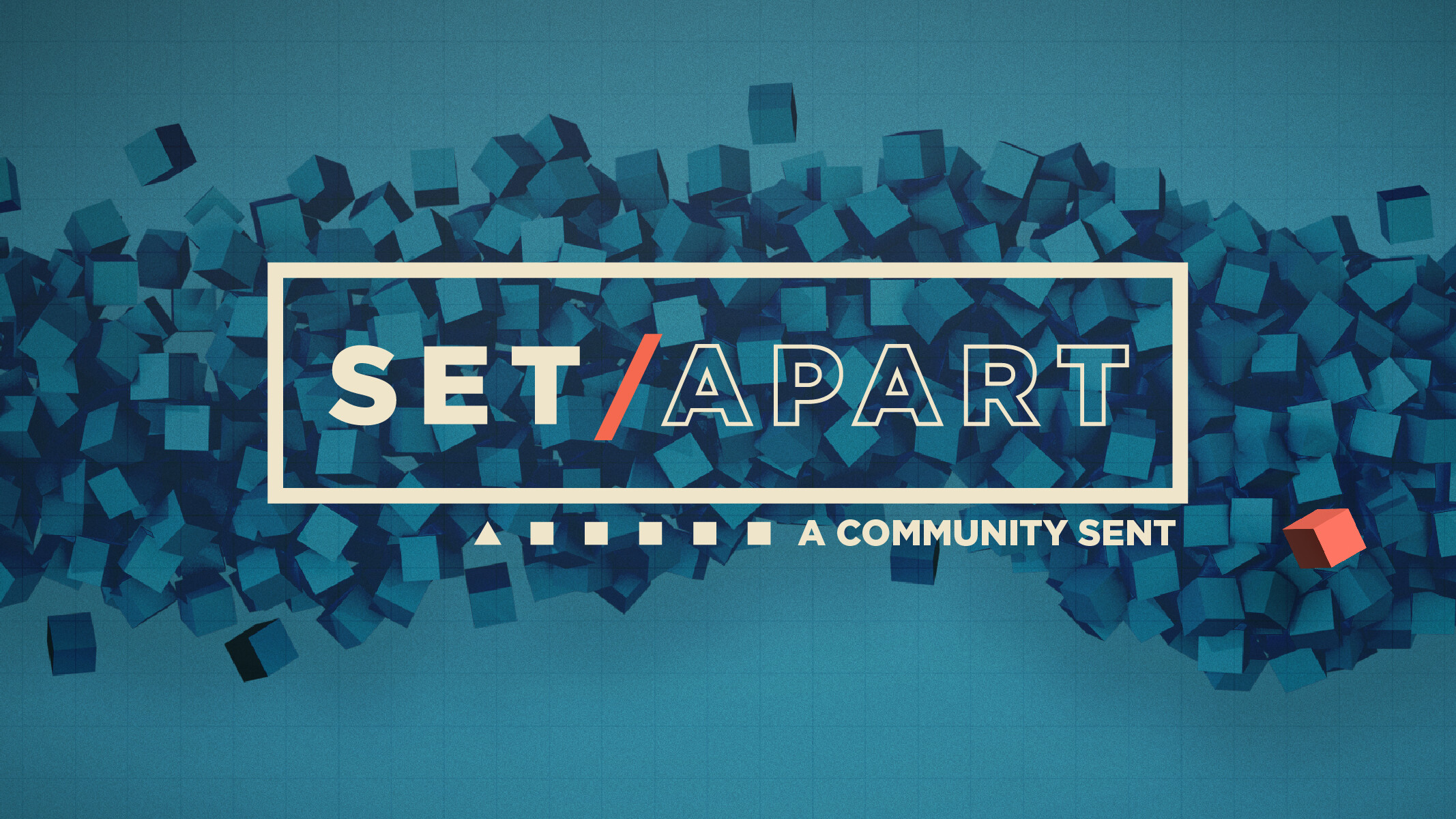 Set Apart - Week 5 - Conversation Guide
The Church has always had a purpose beyond itself. In John 17, Jesus prays for His followers to be "not of the world." Sometimes life makes us want to retreat from the world so that we're not influenced by it. But this was never Jesus' intention. Instead, Jesus' prayer in John 17 is for His followers to be "sent into the world." In stark contrast to the ways of the culture, Jesus calls His followers to live as a unique community and to demonstrate a better way: A set-apart community embodying a radically different vision for human flourishing.
---
Set Apart: Called to Conviction in a Culture of Idolatry
Our core conviction is what Jesus taught us. But sometimes we miss him, especially when it comes to things we are tempted to give our heart to. Some are good! Approval, independence, achievement, family. And then there are the things that tend to skew the other way: control, power, comfort, money. Sometimes we begin to idolize facets of our religion, rules, traditions, and we lose sight of Jesus. In this tension, we must aim to constantly keep Jesus at the center and do so with His words and actions as our guide. We are a community of this conviction.
This week in CF Church Online, Steve Ingold continues the series. If you have not had a chance to watch his message, we highly encourage you to do so, as it will help provide context moving forward. You can WATCH IT HERE.
---
After Steve's message, he joined Dana Bicker for a conversation. Let's listen in! Their conversation will prompt you to think about the questions listed below.
Whether you find yourself with a group, a friend, a family member, or are by yourself, take some time to read, process, and discuss/journal through the questions below.
Read 2 Corinthians 10:1-5.

What in these passages challenges you and why? What are current tensions or struggles with our culture? What are the antidotes Paul provides?

How has ideological idolatry shaped how you think and act? Are these systems of ideas pulling you away or towards the words and actions of Jesus?

What does it look like in your everyday life to "love God and love others?" What strongholds or idols get in the way of living out Jesus' words and actions? What are the cause and effects of those choices?

1 Corinthians 10:14: "My dear friends, flee from idolatry." What idol is the Holy Spirit convicting you to flee from? Share with someone.
Scripture Memorization is our spiritual practice this week.
As we aim to constantly keep Jesus at the center and declare and proclaim Jesus as Lord consistently, we must do so together, with His words and actions as our guide. This is why we hold Scripture in such high regard in this fellowship. We love the words on the pages of the Bible. Now, we don't worship the words on these pages, we worship Jesus, and all Scripture points to Jesus, so we read, study, and memorize the words.
The spiritual practice of scripture memorization is key so that we build up a reserve in our mind, heart, and soul so that it can be retrieved in times of need.

Together we are memorizing 1 John 5:19-21:
"We know that we are children of God and that the whole world is under the control of the evil one. We know also that the Son of God has come and has given us understanding, so that we may know him who is true. And we are in him who is true by being in his Son Jesus Christ. He is the true God and eternal life. Dear children, keep yourselves from idols."
The following are life-giving passages to memorize. Check out different versions and memorize the one that speaks to your heart.
We pray that you fill your mind, your heart, and your soul with these words!