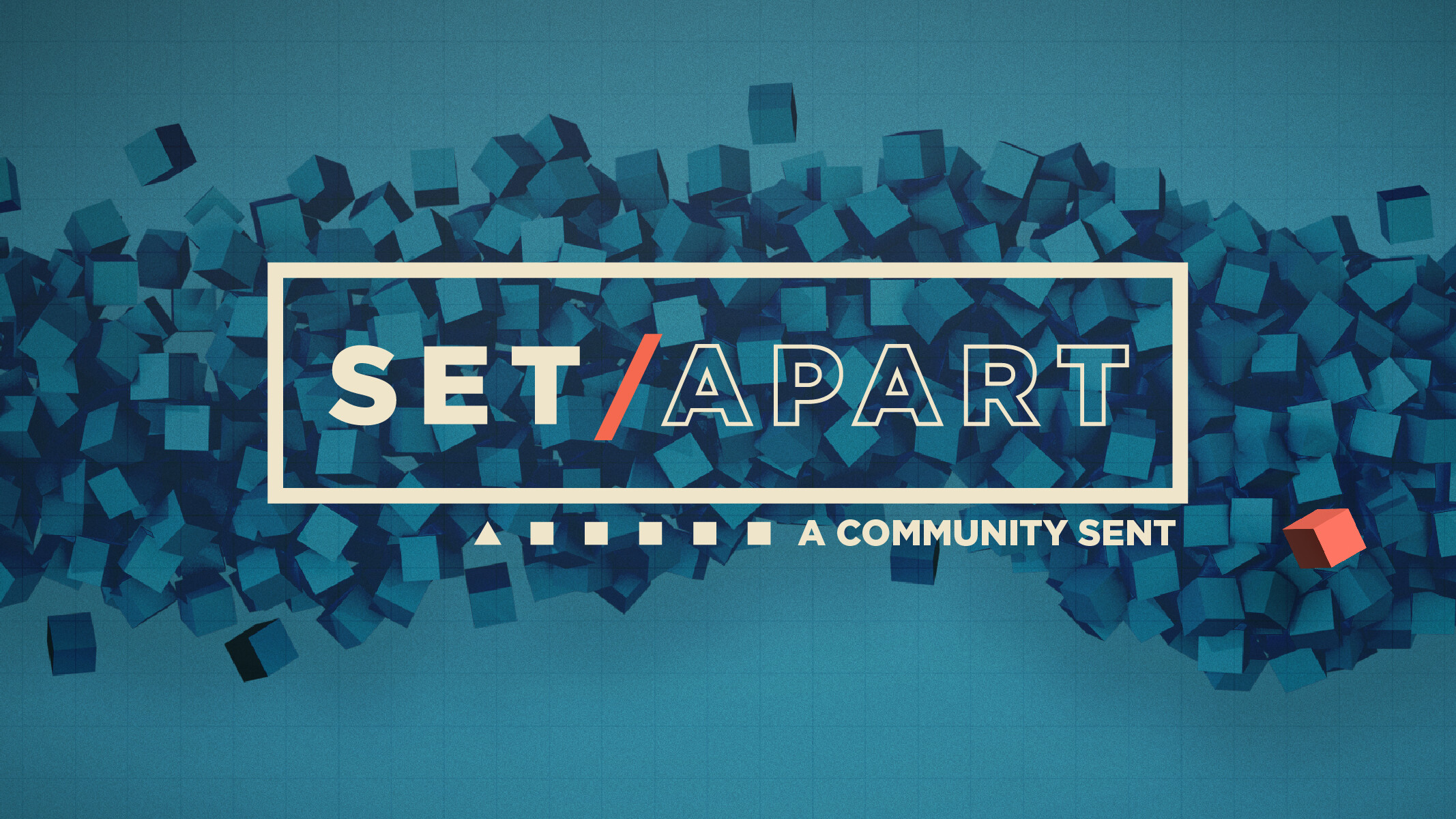 Set Apart - Week 3 - Conversation Guide
The Church has always had a purpose beyond itself. In John 17, Jesus prays for His followers to be "not of the world." Sometimes life makes us want to retreat from the world so that we're not influenced by it. But this was never Jesus' intention. Instead, Jesus' prayer in John 17 is for His followers to be "sent into the world." In stark contrast to the ways of the culture, Jesus calls His followers to live as a unique community and to demonstrate a better way: A set-apart community embodying a radically different vision for human flourishing.
---
Set Apart: Called to Peace in a Culture of Anxiety
As we are set apart as a community, we can bring peace or anxiety. Did you know that both of these are contagious? We are intended to be a community of peace, an oasis of calm in a wilderness of anger and division. Jesus showed us how the Holy Spirit can bring a peace that surpasses our understanding. We do not need to be afraid; we do not need to be troubled. And as we create space for our souls to connect with God, we will slowly infiltrate and inoculate the people in our orbit. We become a community that brings peace in a world that is desperate for it.
This week in CF Church Online, Steve Madsen continues the series. If you have not had a chance to watch his message, we highly encourage you to do so, as it will help provide context moving forward. You can WATCH IT HERE.
---
After Steve's message, CF Livermore Pastor Becky Fitch joined CF Church Online Pastor Christiaan VandenHeuvel for a conversation. Let's listen in! Their conversation will prompt you to think about the questions listed below.
Whether you find yourself with a group, a friend, a family member, or are by yourself, take some time to read, process, and discuss/journal through the questions below.
Define peace.

What distracts you from having peace?

Read and meditate on Psalm 139.

How is God speaking to you through these passages? What stands out to you?

What fear, anxious thought, or distraction in your life do you need to let go of?

From these passages, what gives you peace?

This week, what can you hold on to as a reminder that His peace is there, particularly when navigating anxious or fearful thoughts?
Silence and Solitude are our spiritual practices this week.
The ability to practice silence and solitude in your life requires patience, planning, and grace extended to yourself. Daily life is rarely going to GIVE you moments of peace; it's up to you to MAKE time for it. This week, we encourage you to carve out time to intentionally step away physically and mentally from the regular rhythm of your day. Whether you step outside for a walk, find a park bench to sit on, find a quiet room, find a step to sit on, or hang out in your car for a bit longer after you get home from work, find time to sit in silence and solitude while you breathe and focus on being still. Listen. Quiet your mind. Calm your heart. For many of us, silence and solitude are not easy practices. However, instead of fighting it, lean into it. The Holy Spirit will meet you where you are.