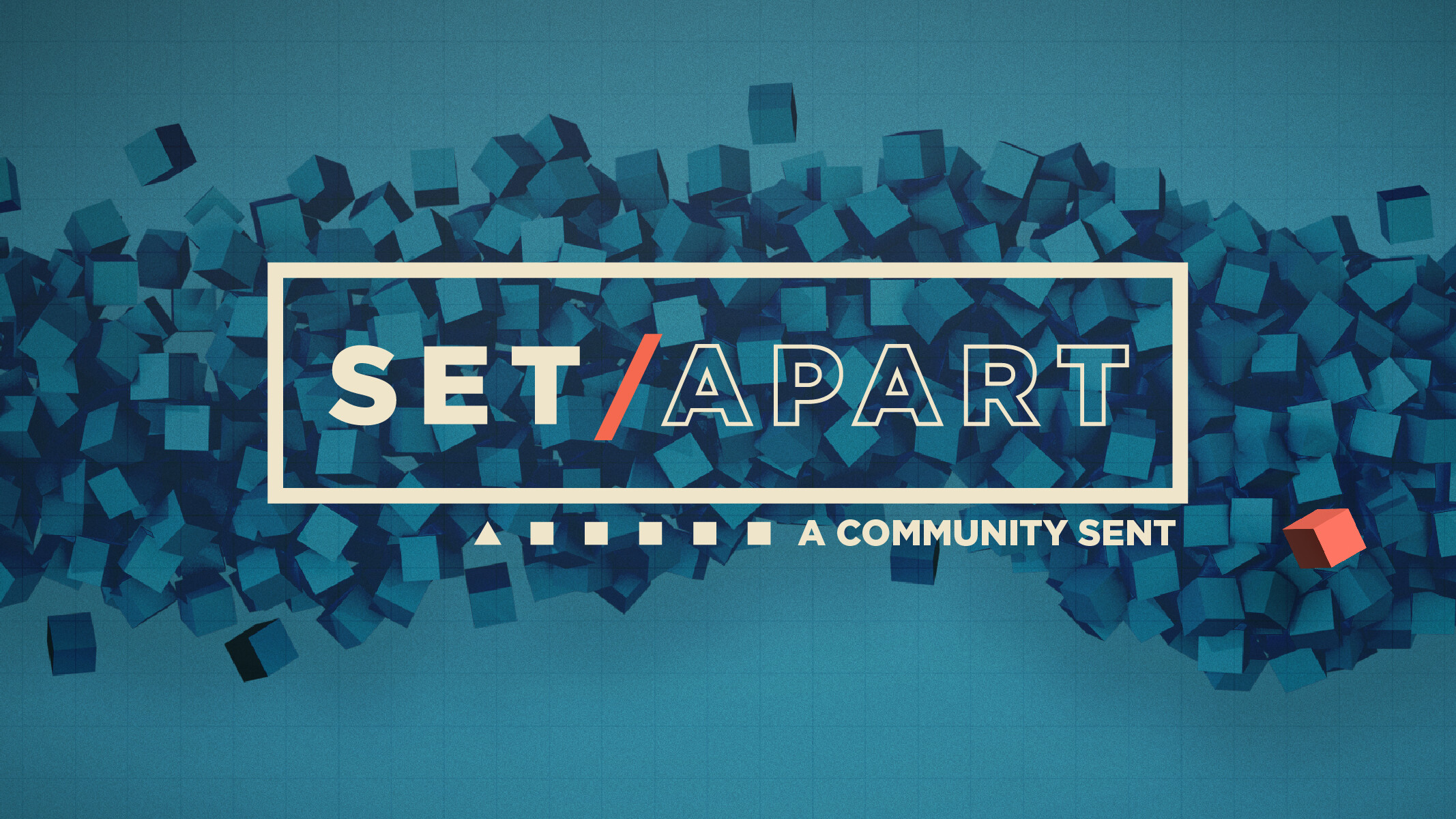 Set Apart - Week 2 - Conversation Guide
The Church has always had a purpose beyond itself. In John 17, Jesus prays for His followers to be "not of the world." Sometimes life makes us want to retreat from the world so that we're not influenced by it. But this was never Jesus' intention. Instead, Jesus' prayer in John 17 is for His followers to be "sent into the world." In stark contrast to the ways of the culture, Jesus calls His followers to live as a unique community and to demonstrate a better way: A set-apart community embodying a radically different vision for human flourishing.
---
Set Apart: Called to Relationships in a Culture of Individualism
Relationships are nothing short of complicated. In today's culture, where the attention is on "me, myself, and I," it's not surprising that a "we, us, and others" mentality is easily hijacked by life. Life puts an immense strain on our marriages, friendships, and groups. But as followers of Jesus, we are called to be more, be better, and be together. A healthy, committed community is a result of time, intentionality, and a mindset: Thick skin, Soft heart, Others first. Join in for week two of the series, Set Apart: A community sent.
This week in CF Church Online, Sally Faddis starts the series. If you have not had a chance to watch her message, we highly encourage you to do so, as it will help provide context moving forward. You can WATCH IT HERE.
---
After Sallys's message, she joined CF Church Online Pastor Christiaan VandenHeuvel for a conversation. Let's listen in! Their conversation will prompt you to think about the questions listed below.
Whether you find yourself with a group, a friend, a family member, or are by yourself, take some time to read, process, and discuss/journal through the questions below.
Read and Reflect on Romans 12:3-21.

How do these passages challenge your current "how-to live in community with others" mindset? First, make a list of the practices listed in these passages. Which ones are difficult? Which ones are easy?

Compare and contrast the effects of "I/Me" vs. "We/Others." How do these differences affect relationships with family, friends, co-workers, social media, and strangers?

Share a time when your spiritual gifts/abilities/experiences encouraged someone.

We want to be people that bring light and hope into the world. We want as many people as possible to be seen, known, and loved. Here is a tool to refer to as you develop relationships and connect deeper with a group of fellow Christians. Which of these will you work on this week to better serve others?

Thick Skin

1 Corinthians 13:5 – Love is not easily provoked or offended.

Thin skin is often a side effect of pride. Lay it down.
People are going to say hurtful things at times. Remember that your value and worth are in Jesus, and forgive quickly. Also, if you've said hurtful things, apologize.

Soft Heart

John 14:27: The second part of the verse says do not let your hearts be troubled and do not be afraid.

You've been hurt before. Don't let the fear of getting hurt again harden your heart.
Learn the stories of the people around you – Getting to know them in this way will open your heart to loving them sincerely.

Others First

Listen, pretty much of the entire New Testament boils down to Love God and Love Others.

1 Peter 4:10: Each of you should use whatever gift you have received to serve others as faithful stewards of God's grace in its various forms.
Philippians 2:3: In humility, value others above yourselves.
Communion is our spiritual practice this week.
Communion is a moment for us to pause and remember all that Jesus has done for us. Jesus initiated it the night before His death when He shared a meal with His disciples. He instructed His followers to use bread and wine to remember the sacrifice He made when He died for our sins on the cross. Today, over two thousand years after the first Communion, followers of Jesus still practice this activity to remember, reflect, and rejoice.