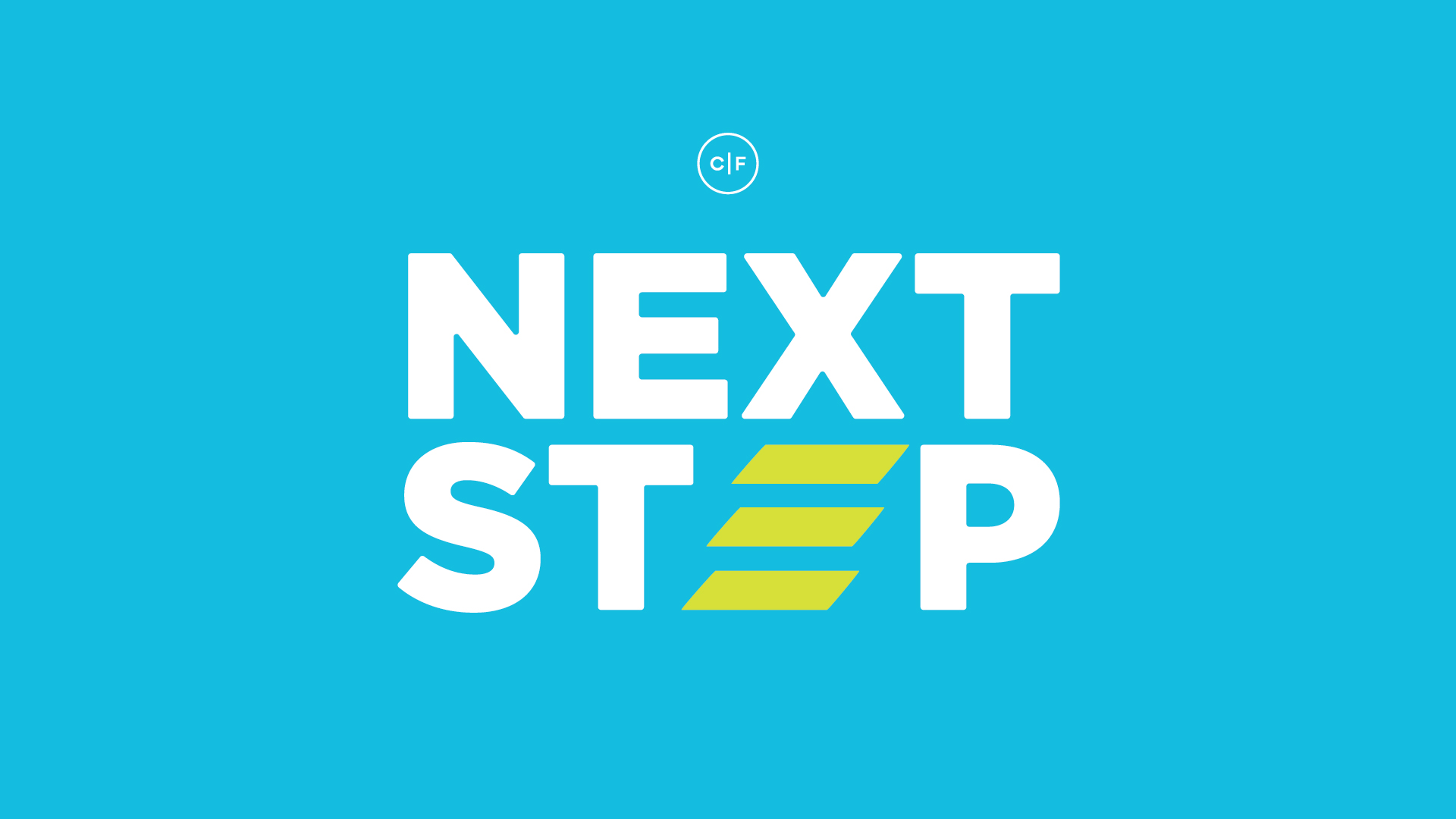 Next Step - Week 2 - BAPTISM
BEFORE YOU GATHER
Familiarize yourself with this Group Study Guide.
If you missed it, CLICK HERE to watch the weekend sermon.
Spend some time in prayer before your group gathers.
To prepare for discussion, CLICK HERE for a few facilitation tips.
As a leader you always have the option to use some or all the questions and/or write your own questions.
GROUP DISCUSSION
Opening Prayer: (1-5 minutes)
In light of what God is saying through this week's message, here's some suggestions of how your group can invite God into your time together.
Thank Him for this time of being together.
Thank Him for the opportunity we have thru baptism to celebrate our salvation.
Ask Him to give us the courage and freedom to speak and share honestly!
Quick Connection: (5 minutes)
If you had your own talk show, who would your first three guests be and why?
Group Discussion: (30 minutes)
This week we will explore the next step of Baptism (water baptism | Believer's baptism). Baptism is the outward expression of an inward change; a public declaration of faith in Jesus.
Open your Bibles and together read: Acts 16:11-15 and Acts 16:25-34. Compare these two baptism stories. What are some of the differences? What are some of the similarities?
From the stories above, can you personally relate to Lydia or the Philippian Jailer? Why?
Read Romans 6:4, Colossians 2:12-14, Galations 3:27 and 2 Corinthians 5:17. What stands out to you about baptism from these verses?
What obstacles get in the way of someone being baptized? Why?
Have you been baptized? If so, share your baptism story! When, where … and WHY did you choose to be baptized. If not, what is standing in the way/holding you back from being baptized?
CLOSING PRAYER (5-15 minutes):
In light of what God is saying through this week's message, here's a suggestion of how your group could end your time in prayer.
"Jesus, what an honor it is to come together and openly talk/share and learn from one another about your love for each and every one of us. We ask that this week, we live our life in a public way that demonstrates our faith and hope in You. Thank you for the opportunity we have to be baptized without fear of consequence."
CHALLENGE FOR THE WEEK:
Spend time reflecting on your own baptism story. How is your relationship with Jesus since you've been baptized?

OR

Spend time considering being baptized. If being baptized is YOUR next step with Jesus, let us know and fill out your campus' interest form: http://cornerstoneweb.org/next-steps/baptism/