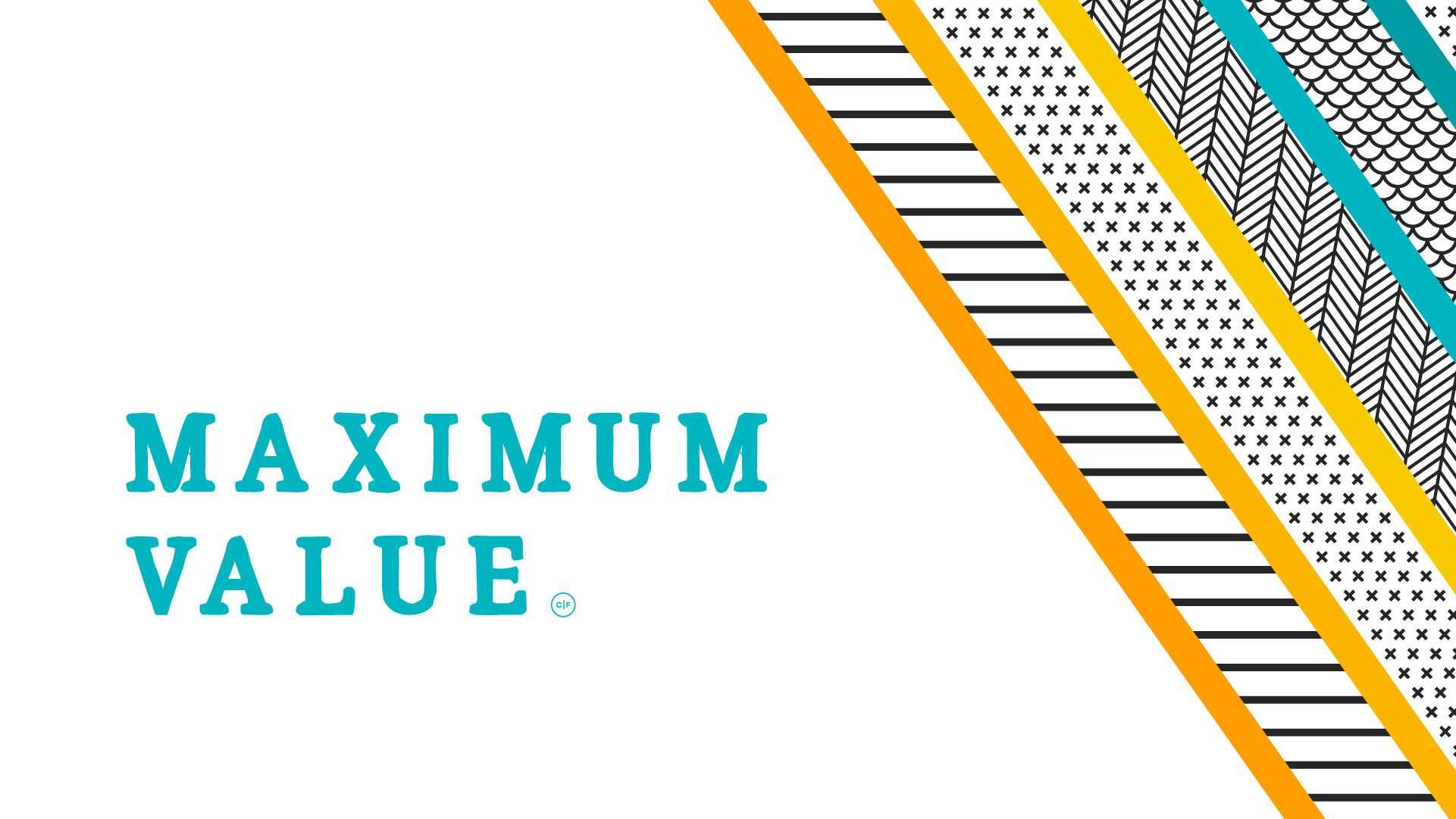 Maximum Value - Week 2 - Conversation Guide
Jesus knows our value. In fact, He knows everyone's maximum value. He sees all the ways we were created in the image of God, and He sees the work in progress within each of us. He sees everyone as the perfect version of themselves. What if we followed Jesus and asked Him to empower us to view everyone for who they truly are and the value they bring to our community? The Gospel CALLS us to be radically inclusive and ALL IN to understand our fellow man. How do we do this? Join us for the beginning of a conversation, where we'll learn and grow together on how to see people as Jesus does - with maximum value.
---
Maximum Value: You Matter to Me
Since every human has worth and value, why do we have such a hard time seeing every human how Jesus sees them? Truth be told, the uninhibited love of Jesus exposes our judgment or biases. There's a direct correlation between our prejudice and the time we're willing to spend with people who are seen as different from us. Join us for week two of the Maximum Value series as we explore what it takes to collectively say to our community, You Matter to Us. But also what it takes for us to show each person: You Matter to Me.
This week in CF Church Online, John Orozco continues the series. If you have not had a chance to watch his message, we highly encourage you to do so, as it will help provide context moving forward. You can WATCH IT HERE.
---
After John's message, he joined CF Church Online Host, Ingrid Romero, for a conversation. Let's listen in! Their conversation will prompt you to think about the questions listed below.
<div
Whether you find yourself with a group, a friend, a family member, or are by yourself, take some time to read, process, and discuss/journal through the questions below.
What does it feel like to be valued? When have you felt loved?

How do you treat something or someone you value?

Define Inclusion.

Read Acts 10:7-17 - What stands out to you about this passage? Why?

What obstacles keep us malnourished as a church?
"Love is not love if it is withheld." - John Orozco
What obstacles stand in the way of our love?

What would cause us to exercise the full extent of our love?

How do you need to expand your capacity to love?

Self-awareness is self-revealing. At its best, self-evaluation begins the work of expanding our capacity to invite those who are not like us to sit at our table. Our job is to make room at the table and share Jesus. This week, we encourage you to practice "existing" for one hour in your community, void of judgment or unconscious biases. Without thinking ANYTHING other than THIS thought towards everyone you see: I love you…You're valued, even more than you know…and ultimately, YOU MATTER…TO ME.