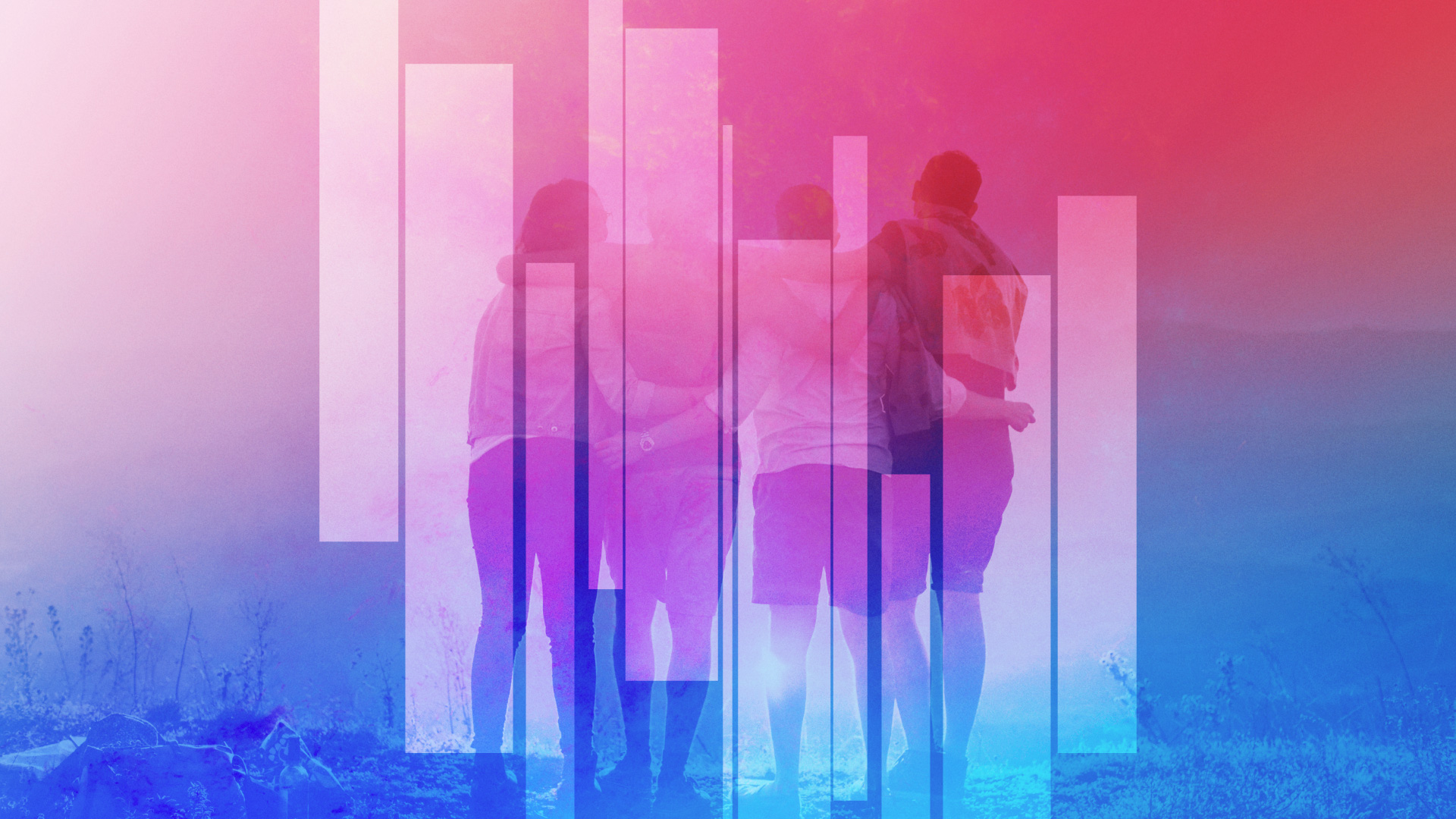 Made For More - Week 1 - Nov 2.3
BEFORE YOU GATHER
Familiarize yourself with this Group Study Guide.
If you missed it, CLICK HERE to watch the weekend sermon.
Spend some time in prayer before your group gathers.
To prepare for discussion, CLICK HERE for a few facilitation tips.
As a leader you always have the option to use some or all the questions and/or write your own questions.
GROUP DISCUSSION
Opening Prayer: (1-5 minutes)
In light of what God is saying through this week's message, here's a suggestion of how your group can invite God into your time together.
"Jesus, we thank you for being a God of details; of design; of purpose. Thank you for being the author and the creator of our lives. As we open Your word, may we meet you face to face in the midst of the season we find ourselves in. May we lean in to what You have for us. We give you this time. Fill this space with Your voice, Your word...Your hope. We love you. Amen."
Quick Connection: (5 minutes)

Share a memory of when a plan/date/occasion/celebration you made went completely off course. What was the plan and what was the reality?
Think of a vacation gone awry, a date gone south, a holiday dinner missed, a baby gender reveal moment missed, etc.
Group Discussion: (30 minutes)
This Made For More series is designed to look at how God's plans impact us as individuals and how those plans impact us as a church family here in the East Bay. Later on in the series we will cast some fresh vision for our church as a whole, and then we're going to spend some time looking at what God has in store for each of our campus communities as well.
This week in our Community Groups, we will continue to explore God's purposes and God's intentions that He has for each and every one of us.
God's Purposes & How They Operate
God's Plan is to Be a Blessing to Us
God's Plan is for Us to Be A Blessing to Others
The Specifics Unfold Over Time
Open your Bibles and together read Genesis 12:1-9. Knowing that we can learn a lot about OUR purposes today by studying how Abraham interacted with God all those years ago, what stands out to you about God's blessing to Abraham? Can you relate? If so, how? If not, why?
If our assignment here on earth is to be a blessing to others, how would you rate our progress as a community? As a church body? As an individual?
Share a time when you blessed someone. What was the situation? What was the outcome? Did the experience affect you, the person, or both of you? If so, how?
Read Genesis 12:1 again. Pastor Billy referenced the ambiguous destination of this verse as part of a repeated pattern that God tends to follow:
Initial Promise → Wait → Struggle → Fulfillment
Read Hebrews 11. Which of the stories mentioned in Hebrews 11 follow the pattern above? What about these stories stands out to you?
In what areas of your life are you attempting to control? What could it look like to release the illusion of control we have? How could things change with some adjusting of perspective?
CLOSING PRAYER (5-15 minutes):
In light of what God is saying through this week's message, here's a suggestion of what your group could talk about with God in prayer.
"Father, we pray that You'd teach us to live our lives like Abraham did.

Teach us to receive the blessings you have for us – the blessings of relationship with you, the blessings of being anchored in your love and grace. Teach us to bless others – to live for the people around us.

Lord help us to release the illusion of security and take steps of faith…we may not know the exact coordinates of where we're headed, but if You're the Navigator – we trust you, and that's enough.

Lord, Abraham did not long and ache for someone's else's life because he was dissatisfied with his….rather, he longed and ached for a relationship with You. Give us that same passion, that same perspective. We pray this in Jesus' name, amen."
CHALLENGE FOR THE WEEK:
Intentionally seek out 2-3 people to bless this week.
Lean in to that situation or scenarios that test your faith. Begin to identify ways to turn that control over to faith.