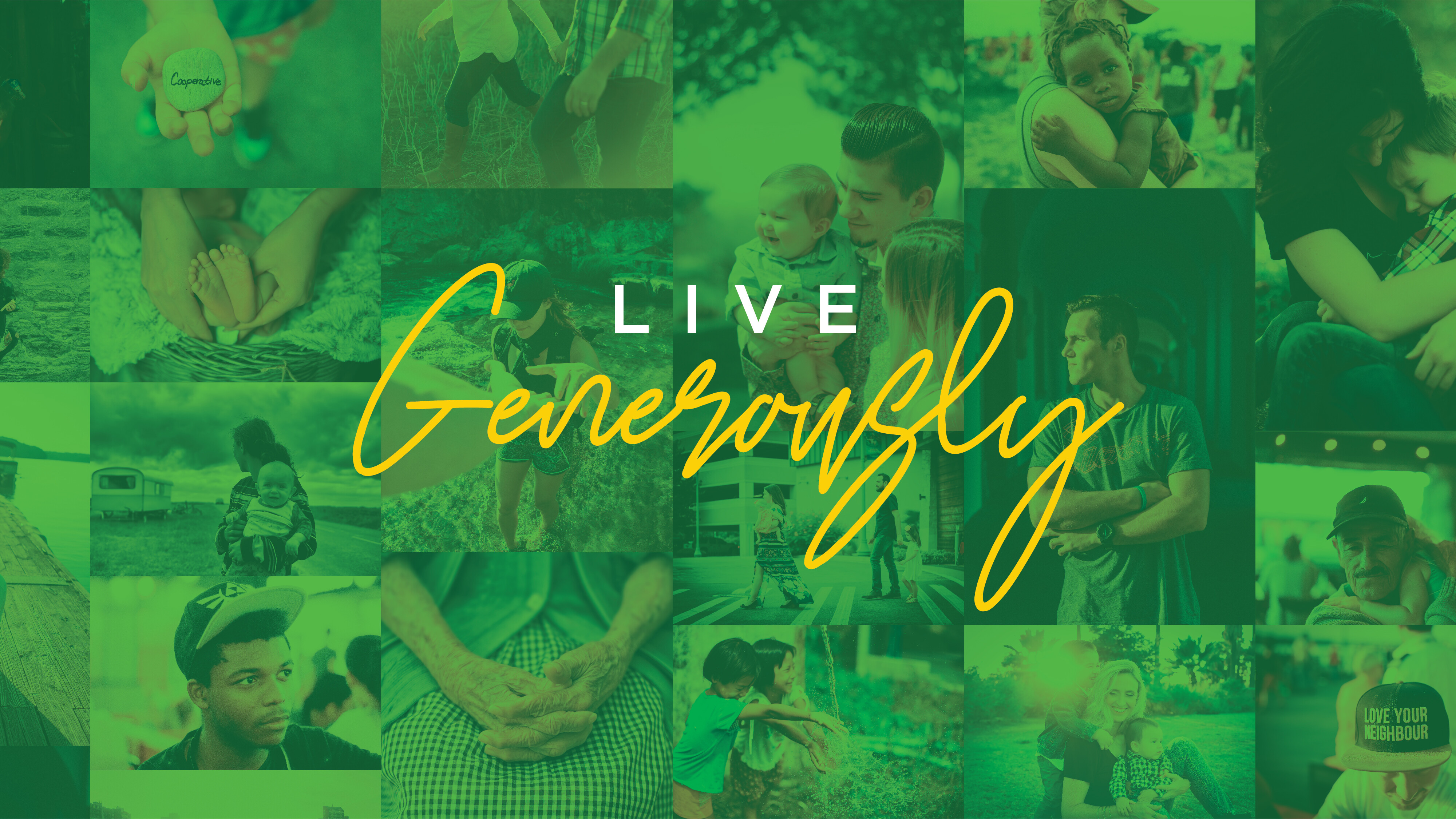 BEFORE YOU GATHER
Familiarize yourself with this Group Study Guide.
If you missed it, CLICK HERE to watch the weekend sermon.
Spend some time in prayer before your group gathers.
To prepare for discussion, CLICK HERE for a few facilitation tips.
As a leader you always have the option to use some or all the questions and/or write your own questions.
GROUP DISCUSSION
Opening Prayer: (1-5 minutes)

In light of what God is saying through this week's message, here's a suggestion of how your group can invite God into your time together.

God, thank you for this time together! Help us to be encouraged and challenged as we discuss the topic of generosity. We ask that You would convict us of areas in our lives we can be more generous in, and for the Holy Spirit to reveal what specific changes we need to make in order for generosity to be a greater part of our core being.
Quick Connection: (5 minutes)

Share about someone in your life who you would describe as generous. What makes them generous in your eyes? Is it one (or even a few) isolated acts, or something about their character that makes you see them as generous?
Group Discussion: (30 minutes)
This week we will explore the Biblical definition of generosity and how happiness comes as a result of living a generous life.
Living generously is understanding that:
God is the owner of everything.
What we have has been given to us by God.
The resources we possess are assets to be invested wisely.

Open your Bibles together and ask a few people to read the following verses out loud: Acts 2:44-46, Acts 4:32-35, Acts 20:35, Matthew 6:19-20, and 2 Corinthians 9:6-7.
How can our community group be more like the early Acts church? What would it take for people to open up about their needs (financial or otherwise), and for others in the group to meet those needs?
When thinking through the working Biblical definition of living generously, why would a person who fully embraces these principles find it easier to live generously?
Share an experience of when you were the recipient of someone's generosity or you were generous to someone else. What emotions were associated with those experiences?

If happiness is an outcome of a generous life, how can we sow in the right direction to be a more generous person?

Define your understanding of generosity and what that has and/or will look like in your life. In what way(s) does your definition of generosity need to change so that it matches the Biblical view of generosity?
Closing Prayer: (5-15 minutes)
In light of what God is saying through this week's message, here is a suggestion of what your group could talk about with God in prayer.
God, we thank you for this time to explore what it means to live a biblically-defined generous life. We ask that You would reveal how we can live a more generous life, and give us the courage to make concrete changes in our lives in obedience to Your word and prompting.
CHALLENGE FOR THE WEEK

Ask God to reveal a specific area in your life that you can be more generous with (e.g., money, time, resources), or a specific person you can be more generous toward, and commit to making a specific change so that generosity in this area will not be a one-time act, but an ongoing, lifelong commitment. Share this with at least one other member in your community group to help keep you accountable (e.g. on a weekly or monthly basis).
RESOURCES FOR FURTHER GROWTH & DISCIPLESHIP