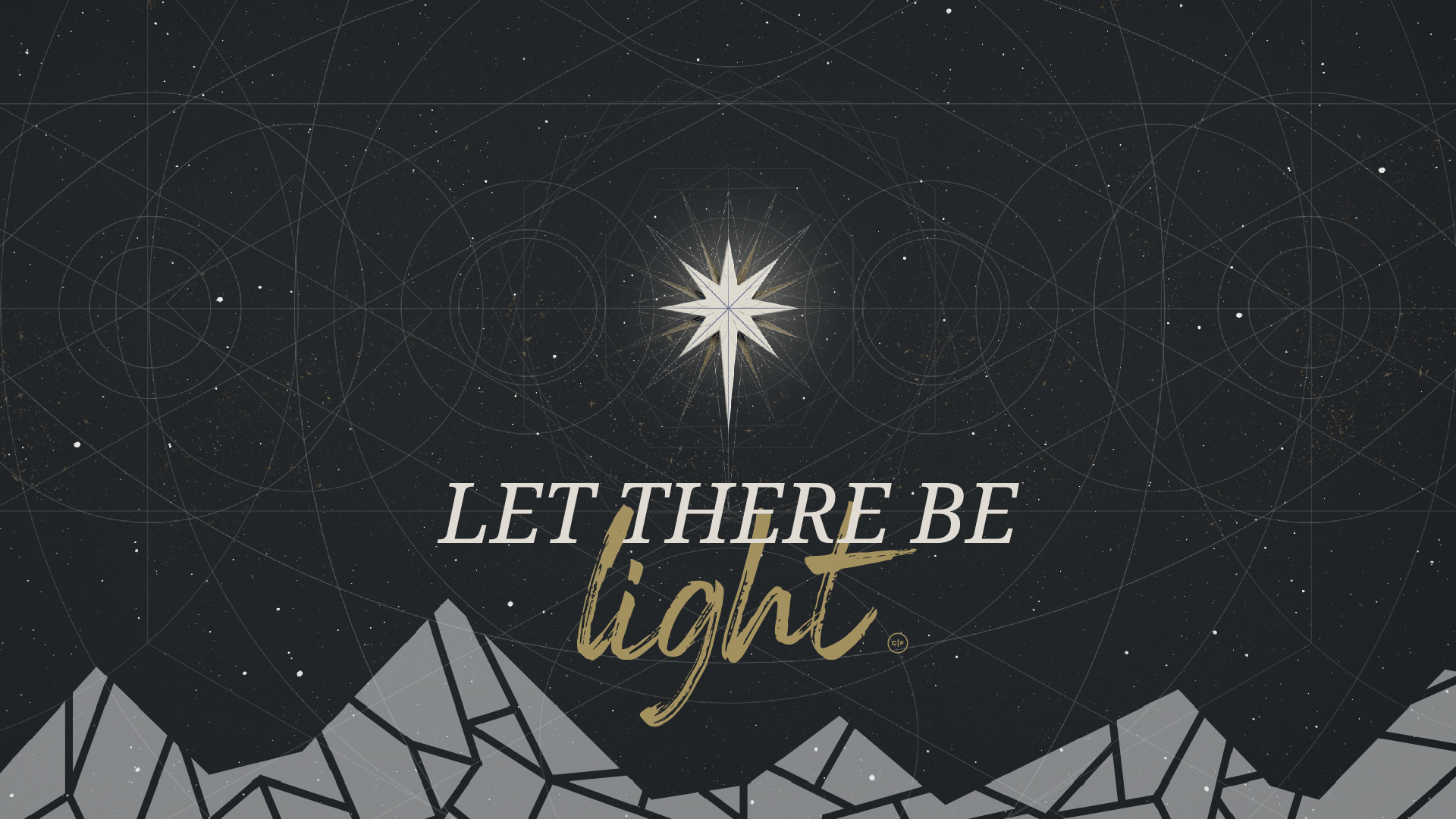 Let There Be Light - Dec 14.15
BEFORE YOU GATHER
Familiarize yourself with this Group Study Guide.
If you missed it, CLICK HERE to watch the weekend sermon.
Spend some time in prayer before your group gathers.
To prepare for discussion, CLICK HERE for a few facilitation tips.
As a leader you always have the option to use some or all the questions and/or write your own questions.
GROUP DISCUSSION
Opening Prayer: (1-5 minutes)
In light of what God is saying through this week's message, here's a suggestion of how your group can invite God into your time together.
Jesus, we invite you to fill this space with your light, your hope, your love. Help us to set aside the distractions of the day to be present, engaged and ready to dive into your word. Help us to personally understand how we can be a TRUE witness to your light - a witness that IS love and embraces being "different."
Quick Connection: (5 minutes)
Think back through some of your most notable Christmas memories. What comes to mind? Share! Why does that memory stand out to you?
Group Discussion: (30 minutes)
This week we will explore the idea of BEING different to MAKE a difference.
Open your Bibles and together read John 1.
What does it mean to be a witness? What can or does being a witness look like?
We live in a society that emphasizes success, status, goods, etc. as the "light" we are all searching for. As a witness to the TRUE light, our hope resides in Jesus and his message of love. Even so, societal and cultural norms CAN affect our behavior. Read 1 John 4:13-14. With this verse in mind, is there something that has or is keeping you from being a John-type witness? Share and discuss.
What makes our faith different? How has/does the religious freedom we experience today affect our witness based decisions?
Reread John 1:7-8 out loud. Pastor Steve Ingold said, "John came as a martyr to the light. He didn't later become a martyr. He came AS A martyr. This is what he already was. If this gospel message changes us, if the thing that we celebrate every Christmas has any impact or barring on the direction of our life… then we don't have a choice. We become martyrs. If you are a witness to the light, you and I are martyrs." Spend some time unpacking this statement. Do you resonate? Does this encourage you? Does this make you uncomfortable? Why or why not.
From this time of discussion, what might be some ways YOU are or can be different in order to MAKE a difference?
CLOSING PRAYER (5-15 minutes):
In light of what God is saying through this week's message, here's some suggestions of what your group could talk about with God in prayer.
Spend time praying for one another - specifically for courage to be a true witness to the light of Jesus this week.
Ask the Holy Spirit to provide opportunities for everyone to BE a witness to His light this week.
Ask each person to share a personal prayer request regarding this season they find themselves in - Ask another group member to pray for that specific request.
PERSONAL CHALLENGES FOR THE WEEK:
Does your behavior coincide with your belief? Think back to your life "pre-Jesus." What are some of the differences in your life? Would people be surprised to find out you are a christian? Why or why not?
"How can I be different, in order to make a difference?"
Write and post the following question somewhere at home, at work, in your car or even on your phone. Use this as a reminder to start internalizing and answering this question for yourself.
Read John 1 everyday.
Memorize 1 John 4:13-14 "This is how we know that we live in him and he in us: He has given us of his Spirit. And we have seen and testify that the Father has sent his Son to be the Savior of the world."
RESOURCES FOR FURTHER GROWTH & DISCIPLESHIP