Kingdom, Part 6 - Study Guide
We are so glad that you are digging deeper into the message from Kingdom, Part 6.
This guide exists to help you process and better understand the message. Feel free to answer some or all of the questions. You can also choose to focus on one aspect that speaks to the group. Think of this study guide as a resource to help you and your group listen to the Holy Spirit and respond to His calling.
Missed the sermon? Click here. Are you a group leader looking for additional resources? Click here. Looking to download a PDF version of this week's study guide? Click here.
---
Kingdom: Unlike Any Other

Throughout this series, we encourage you to consider this question:
After studying what Jesus says about the Kingdom of God, how can we be better representatives of His Kingdom here on earth?
In his message last weekend, Pastor Steve said that the best way to be a Christian is to imitate Christ. He mentioned the Church fad from several years ago called WWJD --- "What Would Jesus Do?"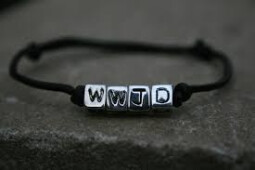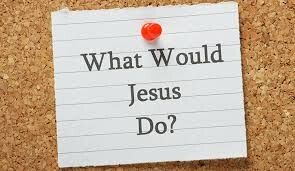 Why do you think Pastor Steve said this was one of the best "Christian fads" in recent church history? How does this WWJD mentality help us to imitate Christ in daily life?
---
What can we learn from the first church and imitate in the spirit of WWJD??
Read Acts 2:42-47.
Take a few minutes to list the activities the early church consistently practiced in these early days.
In what ways is today's present-day church imitating the example from Acts?

How can we do better as a Church to imitate the early church?

What can we learn from the Acts 2 church that is relevant to today's church in 2021?
To say that our church experience has changed in the past year is an understatement!
How has your experience or definition of church been challenged since 2020?

Share your thoughts on what "going to church" means for you now. What do you like better about going to church today?
Throughout the life and ministry of Jesus, we see many examples of His intentionality as He led, taught, and mentored the disciples. Ultimately, His goal was to be an example for the disciples and all believers (including you and me) to imitate. Let's explore some examples and see what we can learn from Him. Read the following passages and discuss the questions below:
The Baptism of Jesus - Read Matthew 3:13-17.
How did Jesus display intentionality when John tried to deter him?
What was the result of Jesus being intentional (see verse 17!)

The Samaritan Woman - Read John 4:3-26.
Where do you see signs of Jesus displaying intentionality in his "chance" meeting with the woman at the well?
What was the result of this "chance" meeting?

Jesus feeding the 5000 - Read Mark 6: 35-44.
List some of the "intentional" instructions Jesus gave His disciples.
What was the result of them obeying his instructions?

Jesus washing the disciples' feet - Read John 13:3-17.
What did Jesus know (see verse 3) that gave Him purpose and intentionality in setting an example of service for His disciples?
What does Jesus say in Verse 15 that is reminiscent of the WWJD movement?
As Pastor Steve said in his message last week, when we study Jesus and imitate Him, we see Him gathering people all the time...and having CHURCH everywhere He went. How can you imitate Jesus and gather people to have church like the early church did? Let's be intentional and recreate the OG church from Acts in our homes, communities, and circles!
---
>> ADDITIONaL RESOURCE >>


Daily Steps

We encourage you to check out Daily Steps, our companion devotional guide for individual reflection, prayer, and meditation on related Scripture selections throughout the week!