Kingdom, Part 4 - Study Guide
We are SO glad that you are digging deeper into this week's sermon from Kingdom - Part 4 with Pastor Becky Fitch!
This guide was written to help you process and better understand the message. Feel free to answer some or all of the questions or simply focus on one aspect from this study guide that speaks to the group. Think of this as a resource to help you and your group listen to the Holy Spirit and respond to His calling.
Missed the sermon? Click here. Are you a group leader looking for additional resources? Click here. Looking to download a PDF version of this week's study guide? Click here.
---
Kingdom: Unlike Any Other

Throughout this series, we encourage you to consider this question:
After studying what Jesus says about the Kingdom of God, how can we be better representatives of His Kingdom here on earth?
In Mark 4:1-20, Jesus tells the parable of the sower and the seeds. Using the farmland images below, consider the farmer's role, the seeds, and the soil in producing a crop. How are they interconnected? How are they distinct from one another? What would happen if the crops in the pictures failed?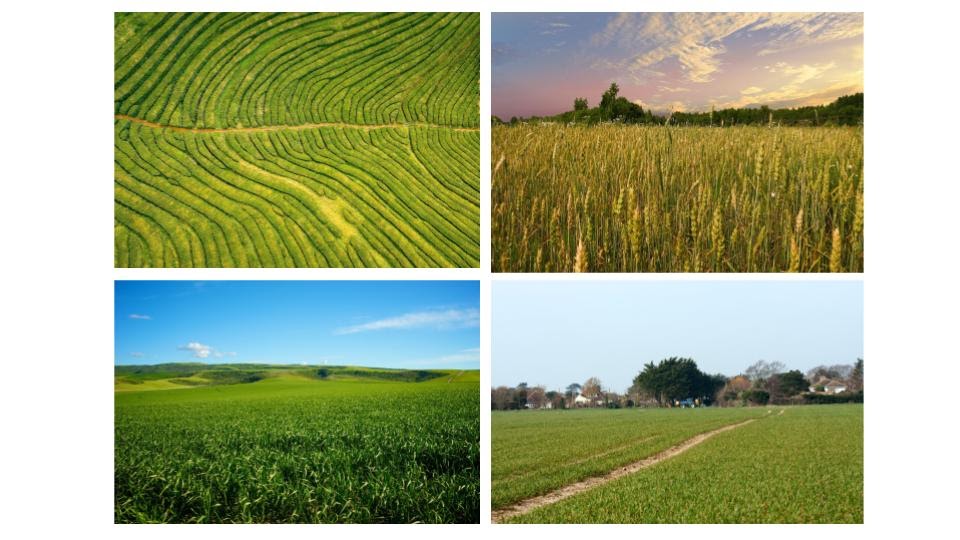 ---
What is Jesus teaching me about His Kingdom?
Read Mark 4:1-20.
Take a few minutes to paraphrase or retell the parable.
What are the key points?
What are the big concepts?
What are the four different types of soil outlined in this parable?
What is the farmer's intention? What does the farmer hope will happen?
How would you summarize this parable?
Jesus told this parable to give the people who were listening some insight into how His Kingdom would come to earth.
Thinking about this parable's main ideas, concepts, and components, what would you say is at stake if the seeds cannot take root in the soil? What would the outcome be if the seeds don't grow?
How would the hard, shallow, and crowded soil need to change before the seeds could take root in those places? In each case, what is preventing the seeds from growing?
How would the outcome change if the infertile soil became fertile?
Through this parable, Jesus is saying that He will grow his kingdom IN us. We, His people, hold the nutrients and resources needed for His Kingdom to come to earth. We are the incubator and protector of all that He has envisioned for this world. We are the place where His Kingdom will take root, grow, and produce a harvest.
What is at stake if His Kingdom cannot take root in us?
As Pastor Becky mentioned in her sermon, we have often been taught to think about this parable through the lens of our own individual hearts. While this lens is necessary, it is not the only lens. Consider the metaphor of a field as representing God's people as a community rather than as individuals.
What responsibility do we have to ensure that the communities we live in are not hard, shallow, or crowded?
What can we do if we find that our communities are not suitable for growing God's Kingdom?
In the natural world, weather patterns, erosion, and other phenomenon causes soil content and fertility levels to change.
What might cause our community's soil to become infertile? What things could we do to ensure that we are cultivating good soil for the seeds of God's Kingdom to take root?
Is there a community you know or have experienced where you have seen God's Kingdom take root and grow in remarkable ways? Is there a community you know or have experienced where the opposite is true?
Finally, what can you do as an individual who is a part of a community to ensure that the seeds of God's Kingdom have a place to root and grow? What can your group commit to so that the soil that you represent is healthy?
---
>> ADDITIONaL RESOURCE >>


Daily Steps


We encourage you to check out Daily Steps, our companion devotional guide for individual reflection, prayer, and meditation on related Scripture selections throughout the week!