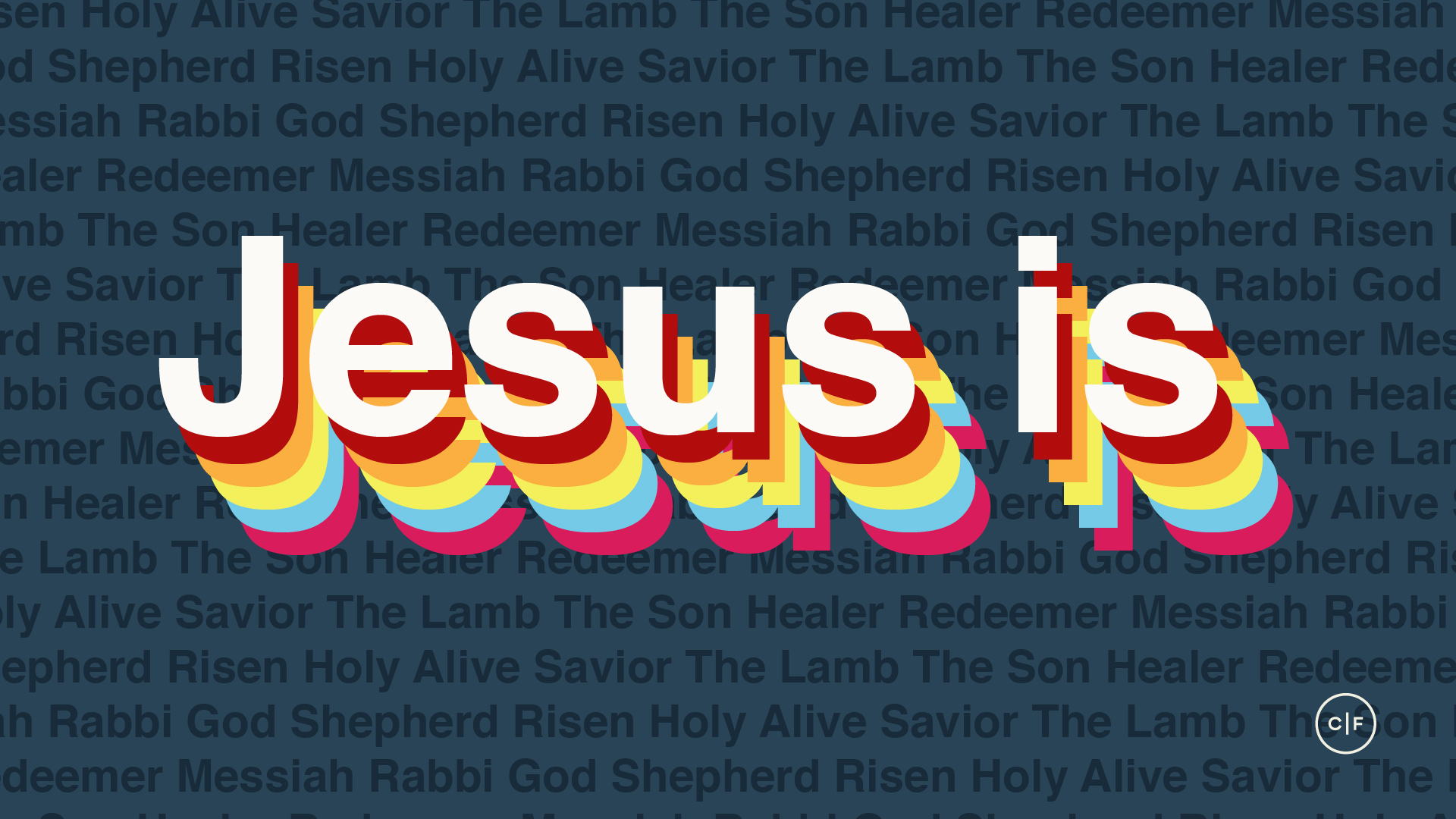 Jesus Is - Week 7 - Oct 19.20
BEFORE YOU GATHER
Familiarize yourself with this Group Study Guide.
If you missed it, CLICK HERE to watch the weekend sermon.
Spend some time in prayer before your group gathers.
To prepare for discussion, CLICK HERE for a few facilitation tips.
As a leader you always have the option to use some or all the questions and/or write your own questions.
GROUP DISCUSSION
Opening Prayer: (1-5 minutes)
In light of what God is saying through this week's message, here's a suggestion of how your group can invite God into your time together.
Praise God that He is present and actively working in our lives.
Thank God that we can rest assured that what he calls us too - difficult or not - is always better than what we would seek out on our own.
Ask God to show us our next steps with Him.
Quick Connection: (5 minutes)

Have you ever felt like you made a decision without having all the facts? Have you ever agreed to something you regretted because important information was withheld?
Group Discussion: (30 minutes)
This week we will explore the ways in which Jesus answers the question, "What does it mean to be my disciple?"
NOTE TO LEADERS:
The sermon this week has 3 rich, deep, and powerful sections. Consider your group and their needs. You may want to dig in deep to one or two sections instead of trying to address all three. Be encouraged that the main goal of your time together is to give space for God to move in the members of your group. Your goal does not have to be to "get through" the questions.
Open your Bibles and together read Luke 14:25-35.
Establish a New Priority:
How can you be obedient to Jesus in pursuing the things HE has called you to do. Do you need to shift the way you spend your time, money, or energy? Do you need to continue what you are doing but more intentionally commit each day to Him?
We all have God given areas of passion and God inspired preferences in our lives. Identify those areas in your life. Reflect and comment on ways God may want for you to intentionally seek him in those pursuits.
Embrace a New Identity:
Read Colossians 3:1-4. Becky said that "When Jesus died, I (you) died." She reminded us that with this death shame, guilt, and discontentment died as well. Do you find yourself overwhelmed with shame or inferiority throughout your days/weeks? How would wholeheartedly believing that Jesus took your shame change the way you think, interact with others, or approach your responsibilities?
Our new identity in Christ means that we have nothing to prove. Would embracing this truth change the way you move through your day?
Expressing a New Purpose:
Read Matthew 5:13. Jesus intends that our faith bless others. Think about your daily routine, tasks, responsibilities, the people you come in contact with, or the needs that surround you. How can you:
(Enhance Flavor): Bring levity and joy to these things? Be a source of joy? Be an example of hope, peace, contentment?
(Preserve Flood): Help carry someone's burden? Remind a friend they are not alone? Recognize when someone you love is overwhelmed by shame, discontentment, or guilt and remind them they no longer are slaves to these things?
(Heal Wounds): Speak DIRECTLY into the life of someone who is struggling? Meet a need in your home, community, church, or work space? Be transparent about your own battles to help someone else?
CLOSING PRAYER (5-15 minutes):
In light of what God is saying through this week's message, here's a suggestion of what your group could pray.
"Jesus, be present in our lives each day so that we might know how to establish God honoring priorities, more deeply embrace a Christ centered identity, and express a God centered purpose."
CHALLENGE FOR THE WEEK:
Look for places God is already moving and meet Him there.
RESOURCES FOR FURTHER GROWTH & DISCIPLESHIP