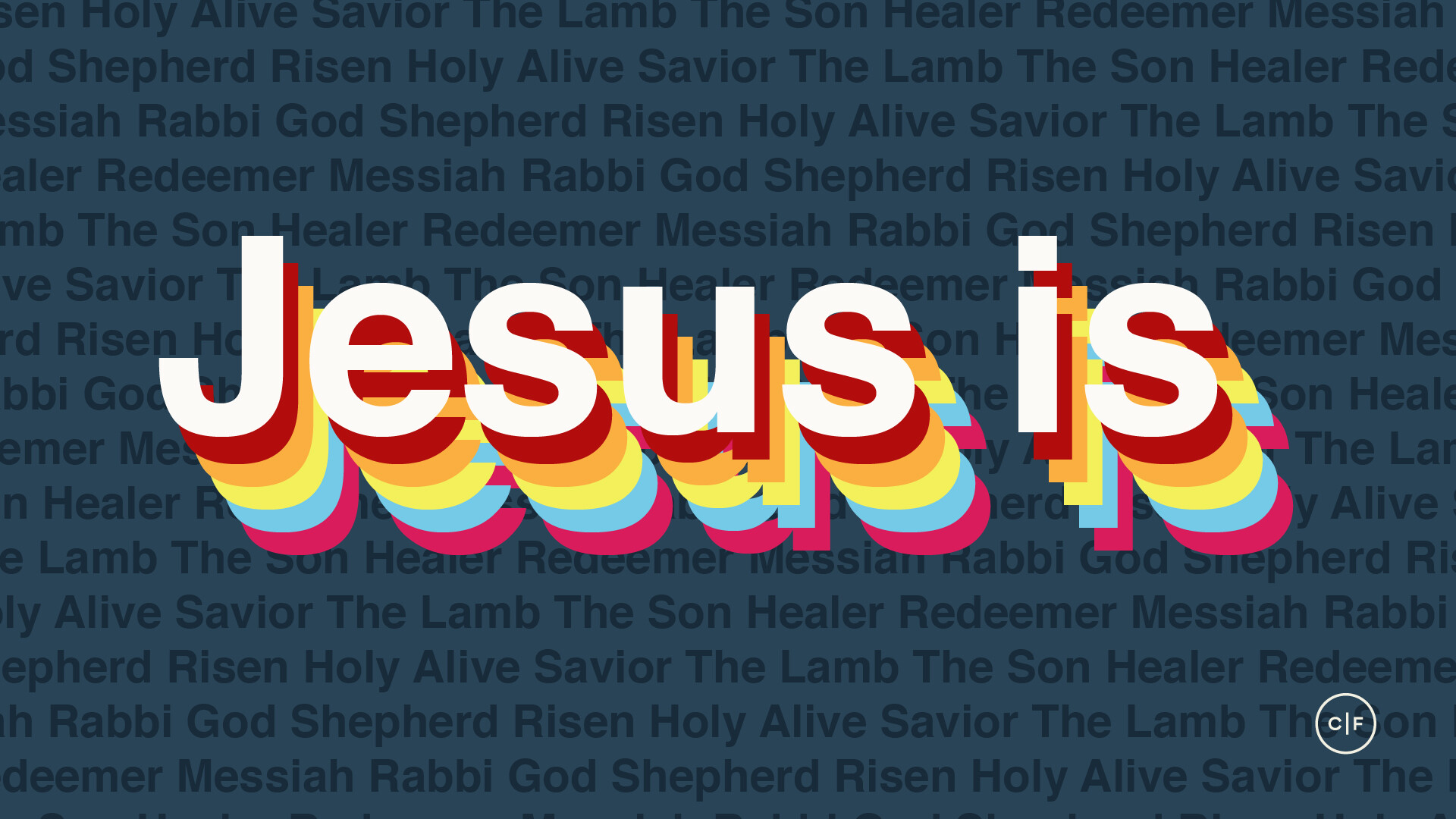 Jesus Is - Week 6 - Oct 12.13
BEFORE YOU GATHER
Familiarize yourself with this Group Study Guide.
If you missed it, CLICK HERE to watch the weekend sermon.
Spend some time in prayer before your group gathers.
To prepare for discussion, CLICK HERE for a few facilitation tips.
As a leader you always have the option to use some or all the questions and/or write your own questions.
GROUP DISCUSSION
Opening Prayer: (1-5 minutes)
In light of what God is saying through this week's message, here's a suggestion of how your group can invite God into your time together.
Almighty God, we thank You for this time together: to fellowship with one another, reflect on who Jesus Is and who we are in light of that reality, and inspire us to change as we leave this place. Father, we pray that you soften our hearts and open our minds to what You have to show us through Your Word and Your people. May we deepen our understanding of who our neighbors are and how we can love them as Jesus loves us. In Your Son's powerful, healing name, Amen.

Quick Connection: (5 minutes)
We've all traveled somewhere. Sometimes those travels don't go as we planned. What is the worst time your trip went awry? (This could be a cancellation at an airport, a car breaking down, a bicycle with a flat, etc.) Also, how were you rescued from that dilemma?
Group Discussion: (30 minutes)
This week we will explore the parable of the Good Samaritan.
Open your Bibles and together read Luke 10:25-37.
Who do you identify with the most in the story of the Good Samaritan and why? (The legal expert who is questioning his moral and religious obligations, the person in clear need of help and healing, the "church people" who pass by rushing to get to where they need to be and avoiding the inconvenience, or, finally, the Samaritan who enters the danger and mess to help?)
The parable of the Good Samaritan has several people who we meet along the road. The first two people the traveler meets, a priest and a Levite are both "good people," servants of God and presumably members of the traveler's community. It is the Samaritan, however, who is thought to be neither, who does God's will and serves the man in need. Do you ever miss the mark like these men and fail to reflect Jesus to your neighbor? How so?
The sermon mentioned how in the parable of the Good Samaritan, and ultimately in Jesus' life, we see the model for "neighboring":
Displaying courage
Getting dirty
Destroying our schedule
Practicing radical generosity

Who do you see in your life or community who is "neighboring" those around them, and how?
Our communities are full of "neighbors" (who speak different languages, are born in different countries, have different family structures, have more or less money or education, or look different than us, to name a few). They are traveling along our same path, broken and in need. Just like in church where we are encouraged to talk to and shake hands with someone who didn't come with us, have you seen a neighbor in need recently who you haven't talked to yet? What steps can we take to connect? (This could be a person or a group of people.)
CLOSING PRAYER (5-15 minutes):
In light of what God is saying through this week's message, here's some suggestions of what your group could talk about with God in prayer.

Heavenly Father, thank You for this time we've shared together. Thank you that our Savior is the ultimate Good Samaritan. May we strive to follow his perfect example. Show us, Father God, those in our path that we can "neighbor" as You so lovingly "neighbor" us. May we leave this place with a spirit of reconciliation and a heart that breaks for the things that break Yours. In Your Son's Life-saving name we pray, Amen.
CHALLENGE FOR THE WEEK:

Ask God to open your eyes to a neighbor's need in your path. Pray that God can use you by His strength and power to help meet that need.