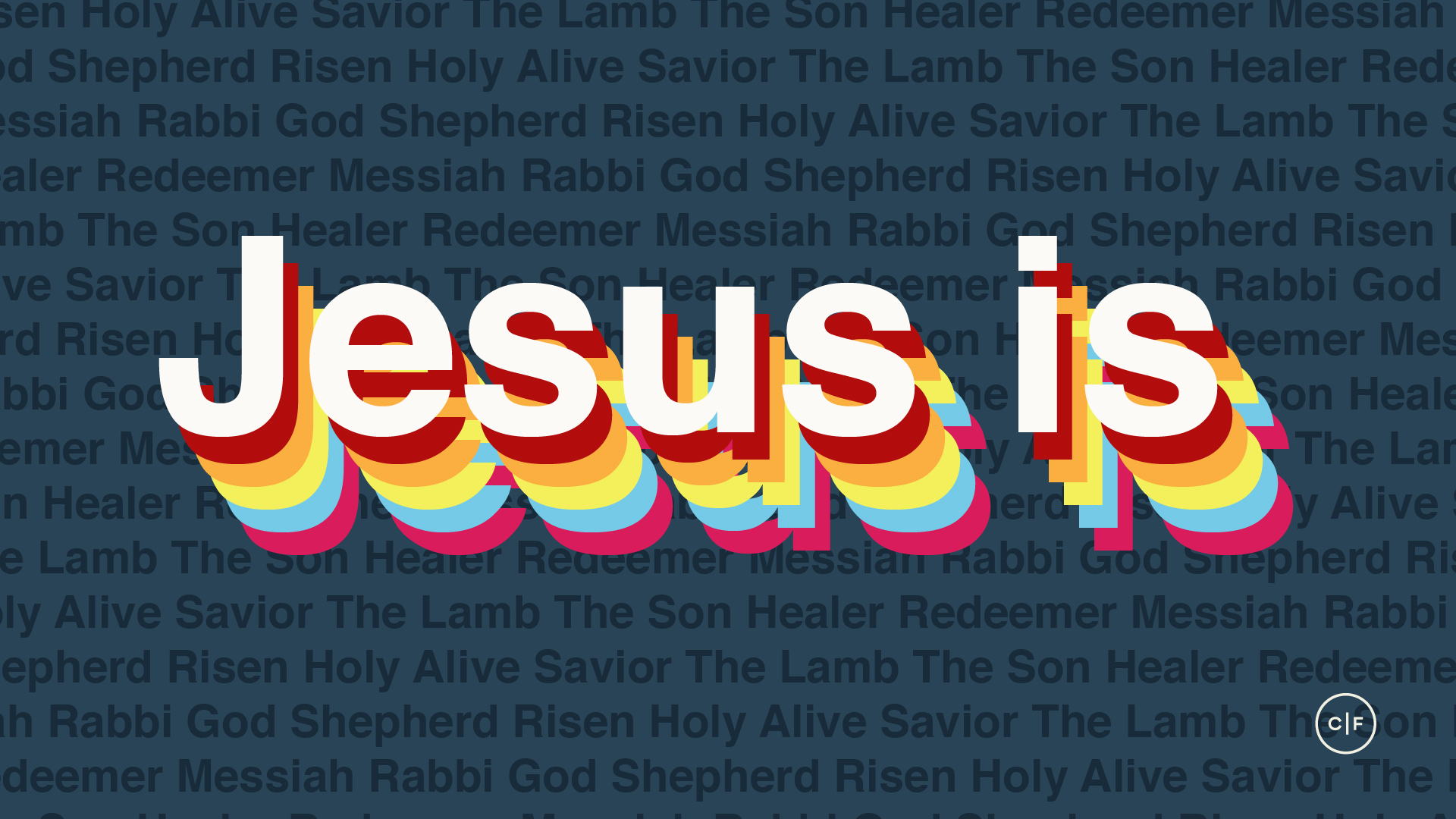 Jesus Is - Week 5 - Oct 5.6
BEFORE YOU GATHER
Familiarize yourself with this Group Study Guide.
If you missed it, CLICK HERE to watch the weekend sermon.
Spend some time in prayer before your group gathers.
To prepare for discussion, CLICK HERE for a few facilitation tips.
As a leader you always have the option to use some or all the questions and/or write your own questions.
GROUP DISCUSSION
Opening Prayer: (1-5 minutes)
In light of what God is saying through this week's message, here's a suggestion of how your group can invite God into your time together.
Pray that the Holy Spirit would give us fresh eyes as we study the Lord's Prayer. Pray that our hearts would be open to seeing new things and we would be willing to apply them to our lives, starting today.
Quick Connection: (5 minutes)

What would a perfect two-day vacation look like for you?
Group Discussion: (30 minutes)
This week we will explore The Lord's Prayer.
Open your Bibles and together read Luke 11:1-13.
What has been your experience with the Lord's Prayer? What kind of connection do you have with it?
Do you have any religious habits or rituals that give you comfort (or make you cringe)?
What about this prayer makes it the ONE Perfect Prayer that Jesus could teach His disciples? (Read Luke 11:2-4 again).
What part about this prayer is fresh and new to you, perhaps something you've never realized?
Read Matthew 6:26-34. Talk about how this passage relates to Luke 11:3.
Steve shared the story about his Grandpa Joe and holding on to unforgiveness. We often and easily feel justified withholding forgiveness to people we don't feel deserve it. Have you ever done this or have you ever been on the receiving end of unforgiveness? Read Psalm 51:1. How did David experience God's mercy and forgiveness?
Jesus often went to the Garden of Gethsemane to pray to the Father for refreshment and direction. Read Matthew 26:36-39. This was Jesus' last prayer before he went to the cross. What was different about this prayer? How does this prayer relate to the Lord's Prayer?
Satan wants nothing more than to convince us that we don't need to surrender everything. Is there something you have not released to Him (you can share this or just think about it) - unforgiveness, trust for His daily provision, temptation?
CLOSING PRAYER (5-15 minutes):
In light of what God is saying through this week's message, here's a suggestion of what your group could talk about with God in prayer.

Thank God for giving us this prayer. Help us to experience this prayer in a new way, and use it to reveal to us truths about Him and truths about ourselves.
CHALLENGE FOR THE WEEK:

Every day this week, take time to pray the Lord's Prayer before you start your day, and then spend a few minutes at the end of every day this week to reflect:
How did God work?
How were prayers answered?
How did God provide for you, your family, etc.?