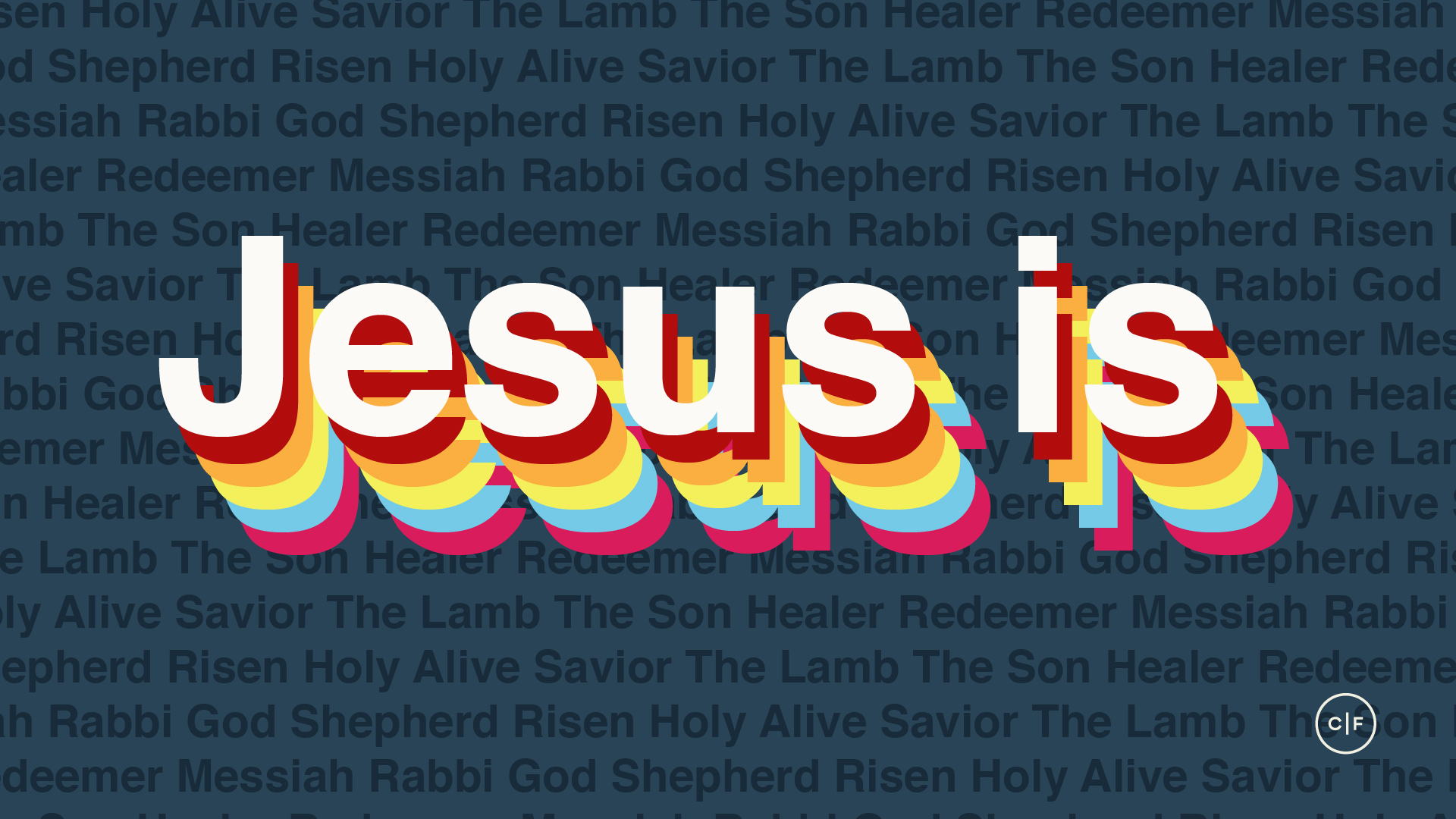 Jesus Is - Week 3 - Sept 21.22
BEFORE YOU GATHER
Familiarize yourself with this Group Study Guide.
If you missed it, CLICK HERE to watch the weekend sermon.
Spend some time in prayer before your group gathers.
To prepare for discussion, CLICK HERE for a few facilitation tips.
As a leader you always have the option to use some or all the questions and/or write your own questions.
GROUP DISCUSSION
Opening Prayer: (1-5 minutes)
In light of what God is saying through this week's message, here's some suggestions of how your group can invite God into your time together.
Jesus, Thank you for your example of compassion and love for us. May we open our mind and heart to learn from one another as we discuss how you demonstrated dignity, compassion and faith in each of the stories we will explore. Amen.
Quick Connection: (5 minutes)
Share quickly how you experienced a relaxing moment this past week.
Group Discussion: (30 minutes)
This week we will explore 3 households that experience the spiritual power of Jesus. As you read through each story you will discuss how Jesus was turning every rule upside down and how he demonstrated dignity, compassion and healing.
The Faith of the Centurion - Read Luke 7:1-10. Why do you think the centurion sent Jewish elders to Jesus instead of going himself? Why is the centurion's faith so significant? How does this level of faith impact your faith? How does Jesus show dignity to each person in this story?
Jesus Raises a Widow's Son - Read Luke 7:11-17. Why is this story so significant for the mother and what lesson do we learn from Jesus seeing dignity in her, the crowd and dead son? How does this story illustrate the gift of salvation? All those that witnessed the dead coming to life were filled with awe and wonder - When have you experienced this?
Jesus Anointed by a Sinful Woman - Read Luke 7:36-50. How is the woman described? What would motivate this woman to crash a dinner party, bring this expensive gift and weep before Jesus?
What is the contrast between the woman and Simon? Who do you think is the worse sinner here, the woman or Simon?
In verse 47, what is the response that Jesus wants in those whom he forgives? Do you think this characterizes the lives of those who are believers in Jesus, forgiven by him? Does it characterize your life?
Which household/person in each of these three stories do you most identify and why?

CLOSING PRAYER (5-15 minutes):
In light of what God is saying through this week's message, here's a suggestion of what your group could talk about with God in prayer.
Share with one another prayer requests for healing, and/or praise.