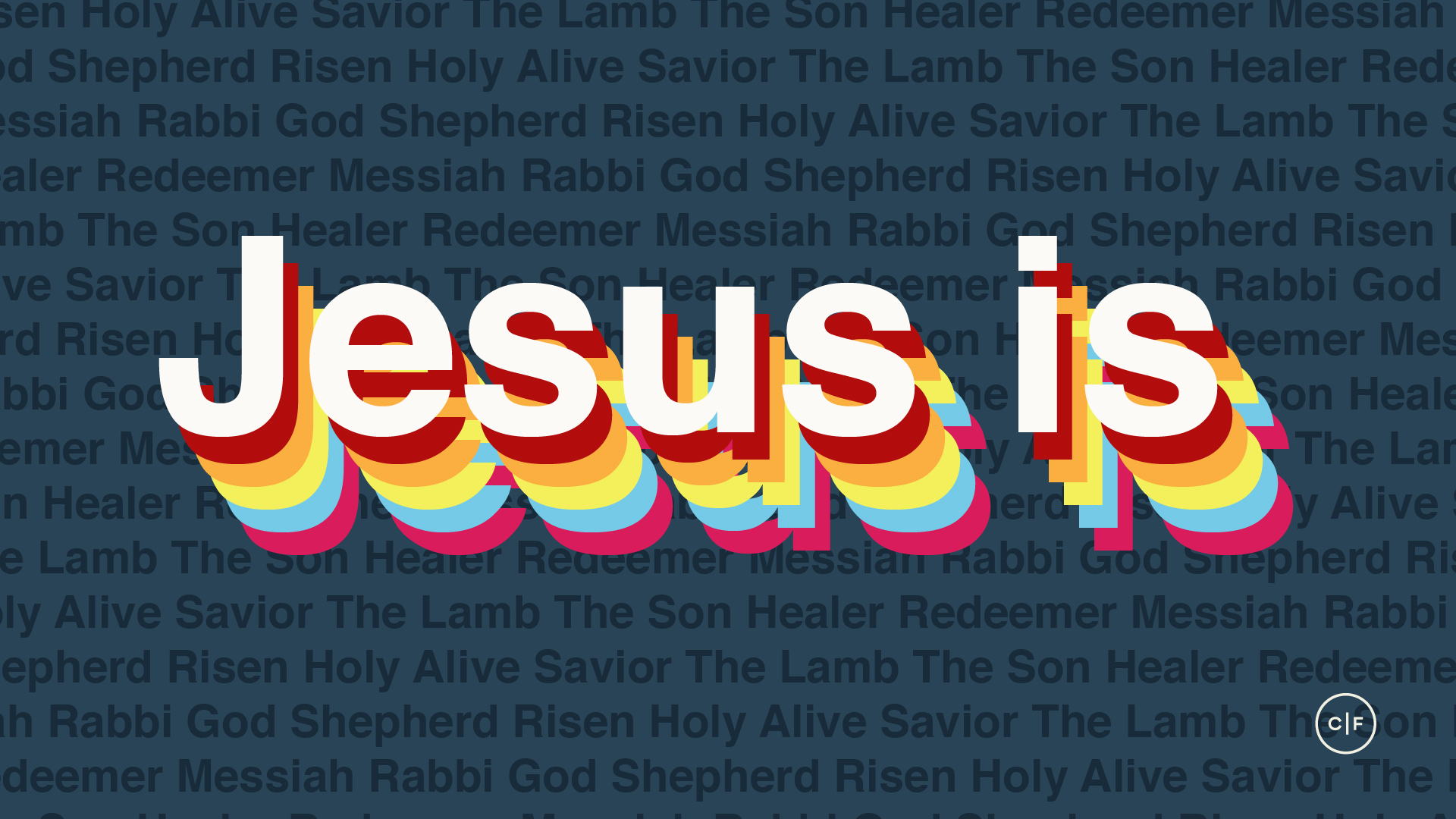 Jesus Is - Week 2 - Sept 14.15
BEFORE YOU GATHER
Familiarize yourself with this Group Study Guide.
If you missed it, CLICK HERE to watch the weekend sermon.
Spend some time in prayer before your group gathers.
To prepare for discussion, CLICK HERE for a few facilitation tips.
As a leader you always have the option to use some or all the questions and/or write your own questions.
This sermon was written for the special theme of "Students Own the Weekend."
GROUP DISCUSSION
Opening Prayer: (1-5 minutes)
In light of what God is saying through this week's message, here's some suggestions of how your group can invite God into your time together.
Acknowledge where your hearts/minds might be in light of the day. Ask the Holy Spirit to meet each person in the group where they are.
Thank Him for valuing people, not things.
Quick Connection: (5 minutes)
When faced with what feels like an important, even desperate situation, how do you typically respond? Fight, flight or freeze? Share an example if you have one.
Group Discussion: (30 minutes)
This week we will explore how Jesus is recklessly giving and recklessly forgiving.
Open your Bibles and together read Luke 6:17-26.
When you hear the word "reckless," what do you think of? How would you define the word "reckless"?
Read Luke 15:11-36 - The Parable of the Lost Son. Compare and contrast the reaction of the father and the older son to the younger son's return. What stands out to you about this parable? Which character do you resonate with? Why?
Do you identify with the idea of living a reckless life with Jesus? What can/has got in the way of being recklessly giving and forgiving like Jesus is?
What does it look like to value people like Jesus values people? Have you seen someone valuing people in this way in your own life? Share an example.
Share a time when you experienced forgiveness in a genuine form, either by way of receiving or giving. What made your experience stand out in your memory?
CLOSING PRAYER (5-15 minutes):
In light of what God is saying through this week's message, here's some suggestions of what your group could talk about with God in prayer.
Lord, we thank You for allowing us to lean into You to live out the sort of reckless life You call us to; the one you demonstrate to us daily. We ask for YOUR strength; For YOUR power. All we need is You Jesus and we are desperate for You.
CHALLENGE FOR THE WEEK:

"We don't realize that Jesus is all we need, until Jesus is all we have." Meditate on that phrase this week. What stands out to you about this phrase? Why? What resonates (or does not resonate) with you?