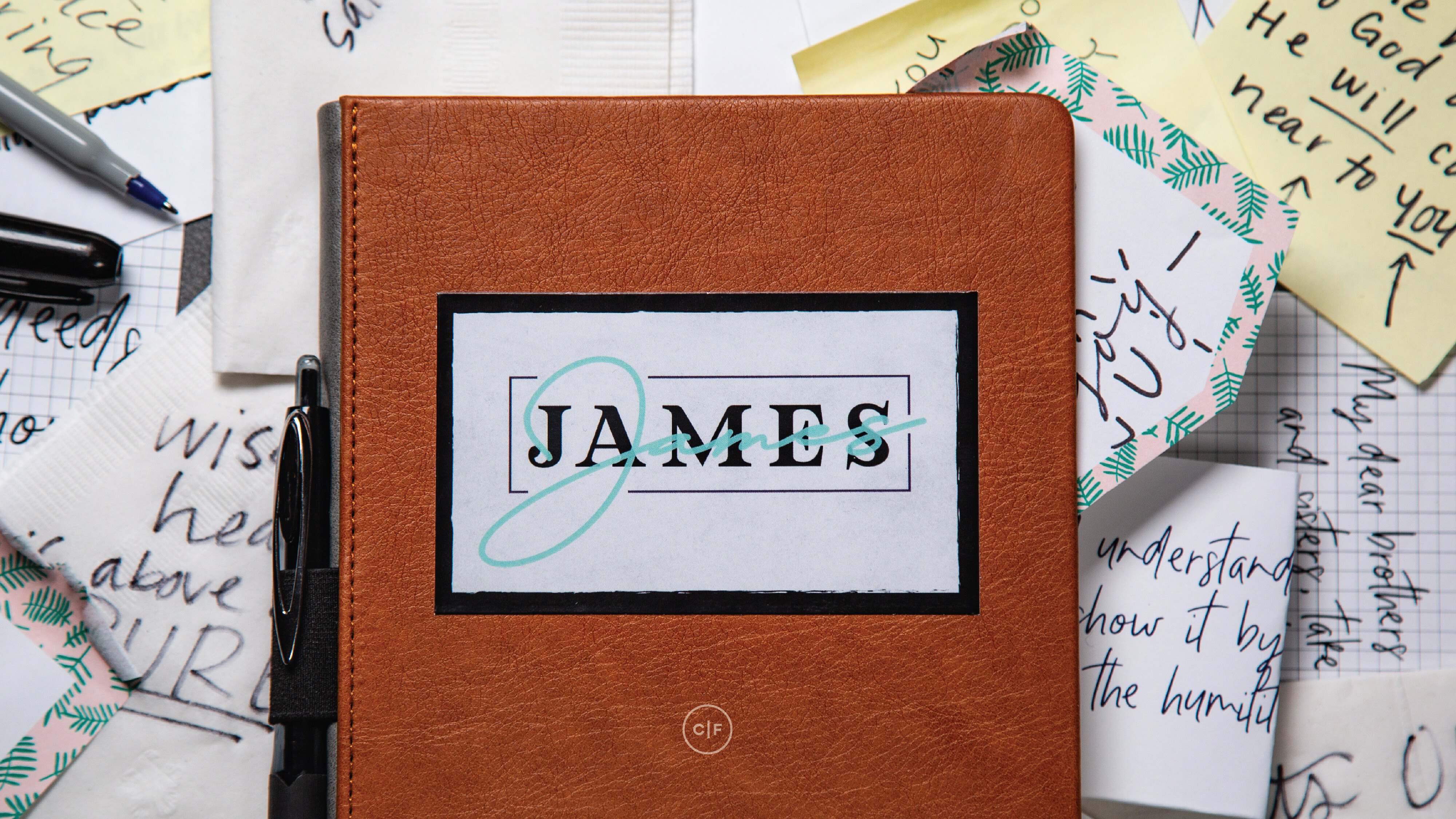 James - Week 8 - April 6/7
BEFORE YOU GATHER
Familiarize yourself with this Group Study Guide.
If you missed it, CLICK HERE to watch the weekend sermon.
Spend some time in prayer before your group gathers.
To prepare for discussion, CLICK HERE for a few facilitation tips.
As a leader you always have the option to use some or all the questions and/or write your own questions.
GROUP DISCUSSION
Opening Prayer: (1-5 minutes)
In light of what God is saying through this week's message, here's some suggestions of how your group can invite God into your time together.
Jesus, we thank You for this time to intentionally focus on You the author and perfecter of our faith. We ask that You meet us here and help us to step away from the distractions of the day to clearly hear from You.
Jesus, we thank You for this community of people who love You and love one another. May we share openly and learn from one another.
Quick Connection: (5 minutes)

What your favorite springtime tradition?
Group Discussion: (30 minutes)
This week we will explore patience, endurance and prayer.
Open your Bibles and together read James 5:7-20.
Pastor Steve shared the importance of believers coming alongside each other to pray, share, confess and restore one another.
James challenges us to "remember this: Whoever turns a sinner from error of their way will save them from death and cover over a multitude of sins" (James 5:20).
Share when someone came alongside you and brought you back from a time of wandering.
What are the characteristics of a person you would trust to share your deepest struggles?
Read James 5:16 - "Therefore confess your sins to each other and pray for each other so that you may be healed. The prayer of a righteous person is powerful and effective." What would our outcomes be if we did this with one another?
Share a time when you came alongside someone in their time of sinful struggle and provided a safe place for them to be restored. Did you refer them to a counselor or recovery program? If so, what did your process look like?
If you have never helped bring someone back from a season of backsliding, what is holding you back?
What's the bottom line in the book of James?
CLOSING PRAYER (5-15 minutes):
In light of what God is saying through this week's message, here is a suggestion of what your group could talk about with God in prayer.
Pray for that person God is placing on your heart to come alongside and be that trustworthy voice of wisdom.
CHALLENGE FOR THE WEEK:
Read the entire book of James everyday.
Memorize James 5:16 - "Therefore confess your sins to each other and pray for each other so that you may be healed. The prayer of a righteous person is powerful and effective."
RESOURCES FOR FURTHER GROWTH & DISCIPLESHIP