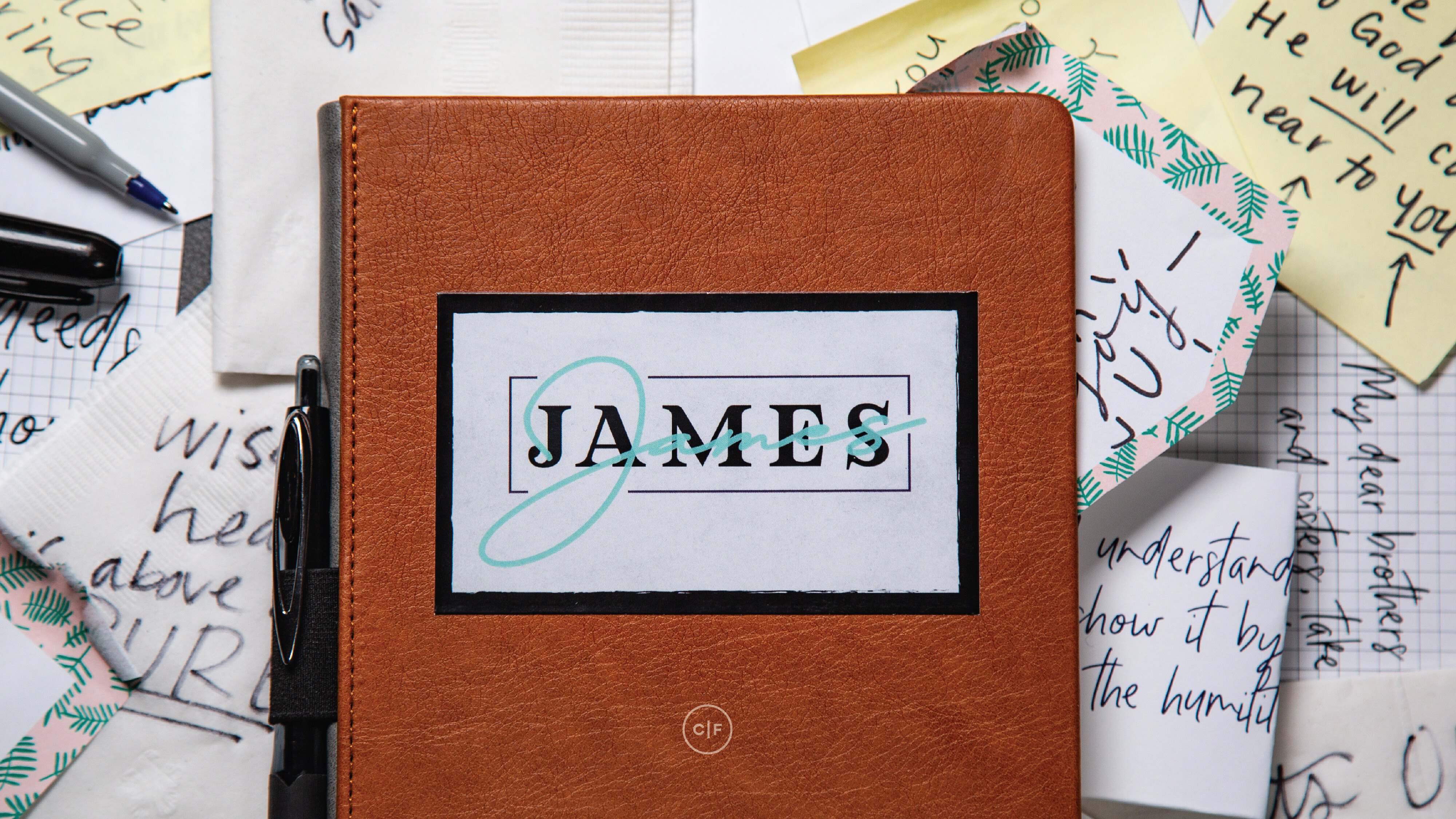 James - Week 7 - March 30/31
BEFORE YOU GATHER
Familiarize yourself with this Group Study Guide.
If you missed it, CLICK HERE to watch the weekend sermon.
Spend some time in prayer before your group gathers.
To prepare for discussion, CLICK HERE for a few facilitation tips.
As a leader you always have the option to use some or all the questions and/or write your own questions.
GROUP DISCUSSION
Opening Prayer: (1-5 minutes)
In light of what God is saying through this week's message, here's some suggestions of how your group can invite God into your time together.
Jesus, we thank You for this time to intentionally focus on You the author and perfecter of our faith. We ask that You meet us here and help us to step away from the distractions of the day to clearly hear from You.
Jesus, we thank You for this community of people who love You and love one another. May we learn from one another.
Jesus, may You open our hearts and minds to the lessons You give to us from Your word regarding money.
Quick Connection: (5 minutes)

What gives you the greatest sense of security?
Group Discussion: (30 minutes)
This week we will explore Wealth Worship
Open your Bibles and together read James 5:1-6.
What makes you uncomfortable about these passages in James and why?
Read 1 Timothy 6:6-11, 1 Timothy 6:17-19, Matthew 6:19-21, Luke 16:13. Share the key themes in these verses. Compare and contrast the struggles we face from what culture drives and what God teaches.
What does money reveal about your inner attitudes and values?
From a spiritual perspective, what are the advantages and disadvantages of being rich?
Privately, ask God to reveal where you need to grow with this topic of wealth worship. If comfortable share with the group.
CLOSING PRAYER (5-15 minutes):
In light of what God is saying through this week's message, here's a suggestion of what your group could talk about with God in prayer.

Thank you for being our Heavenly Father that loves us despite our battles we have with money and wealth. May our lesson this week open our heart and mind to ways that place You above all else. As You gave us the first commandment - Love the Lord your God with all your heart, mind, soul and strength. We love You Jesus.
CHALLENGE FOR THE WEEK:
Read the entire book of James everyday.
RESOURCES FOR FURTHER GROWTH & DISCIPLESHIP