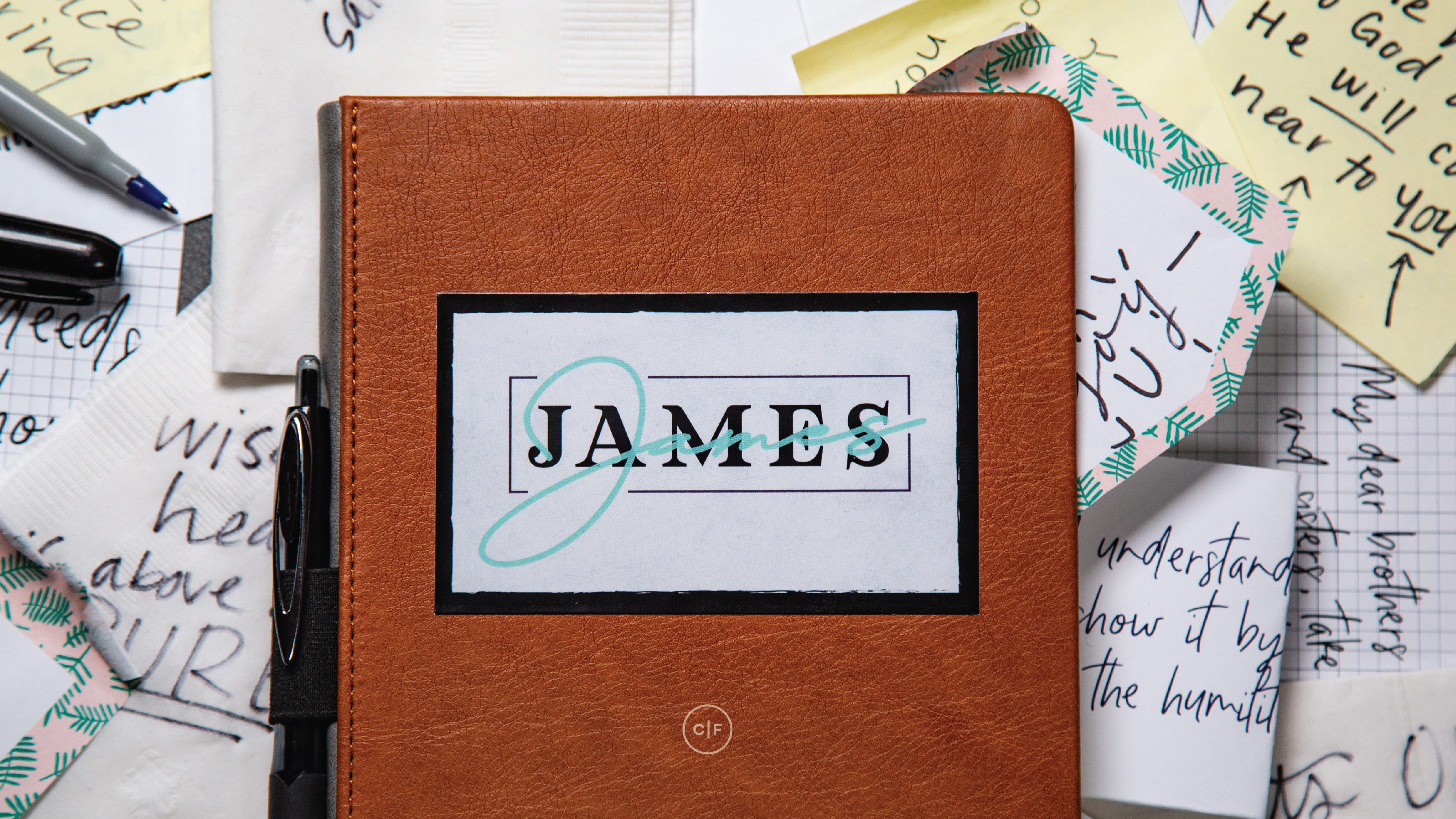 James - Week 6 - March 23/24
BEFORE YOU GATHER
Familiarize yourself with this Group Study Guide.
If you missed it, CLICK HERE to watch the weekend sermon.
Spend some time in prayer before your group gathers.
To prepare for discussion, CLICK HERE for a few facilitation tips.
As a leader you always have the option to use some or all the questions and/or write your own questions.

Due to the potential sensitive nature of this week's focus on submission, if you or someone in your group needs prayer or to talk about a specific relationship, we encourage you to reach out to our Care team. http://cornerstoneweb.org/care/ and/or
GROUP DISCUSSION
Opening Prayer: (1-5 minutes)
In light of what God is saying through this week's message, here's some suggestions of how your group can invite God into your time together.
Jesus, we thank You for this time to intentionally focus on You and open Your word. We ask that You meet us here and help us to step away from the distractions of the day to clearly hear from You.
God, we praise You for Your perfect love and the forgiveness that You offer us despite our choices and our imperfections. Thank you for the cross and the healing of our hearts, minds and souls that only Your love can bring us.
Quick Connection: (5 minutes)

What is/are your greatest pet peeve(s)?
Group Discussion: (30 minutes)
This week we will explore the concept of SUBMISSION: simply putting the wants and desires of someone else ahead of your own.
Open your Bibles and together read James 4:1-17.
How do you handle conflict? Think back to a recent argument, fight, conflict, quarrel, etc. that you were in. Are you one to fight back with words, silence, or maybe even avoidance? How does your frustration, dissatisfaction or anger, etc. exhibit itself?
Define the word "submission." What is your propensity towards this word? Explain.
What are the differences between "compromise" and "collaboration"?
Open your Bibles and have various group members read the following verses out loud: 1 Peter 4:8, Romans 12:10, John 15:12, John 15:17, Romans 13:8, 1 Peter 1:22, 1 Thessalonians 4:9, 1 John 3:14. What is the common thread in these verses? As followers of Jesus, what do these verses call us to do? How can these verses be displayed in our daily lives?
Submission is the healthiest when it's mutual. Who can you intentionally submit to this week? Why did you think of that person? Explain.
What gets in the way of YOU submitting to God on a daily basis?
CLOSING PRAYER (5-15 minutes):
In light of what God is saying through this week's message, here's some suggestions of what your group could talk about with God in prayer.
Thank You for being our Heavenly Father that is the source of everything we need and everything we're going to get. Help us break through any and all barriers that are preventing us from embracing this truth in fullness.
Lord, we ask that You go before us this week and help us to live our lives in a submissive way that brings Your name to life. Help us LOVE one another in the way You want us to. We ask that You give us the opportunity to show submission to those we love and those we encounter on a daily basis.
CHALLENGE FOR THE WEEK:
Read the entire book of James everyday.
Memorize James 4:7-8 - Submit yourselves, then, to God. Resist the devil, and he will flee from you. Come near to God and he will come near to you. Wash your hands, you sinners, and purify your hearts, you double-minded.
Think of those you love and someone you may have placed blame on for something you feel dissatisfied for in your own life. Take time this week to have a conversation with that person admitting the blame that you've placed on them and why.
RESOURCES FOR FURTHER GROWTH & DISCIPLESHIP