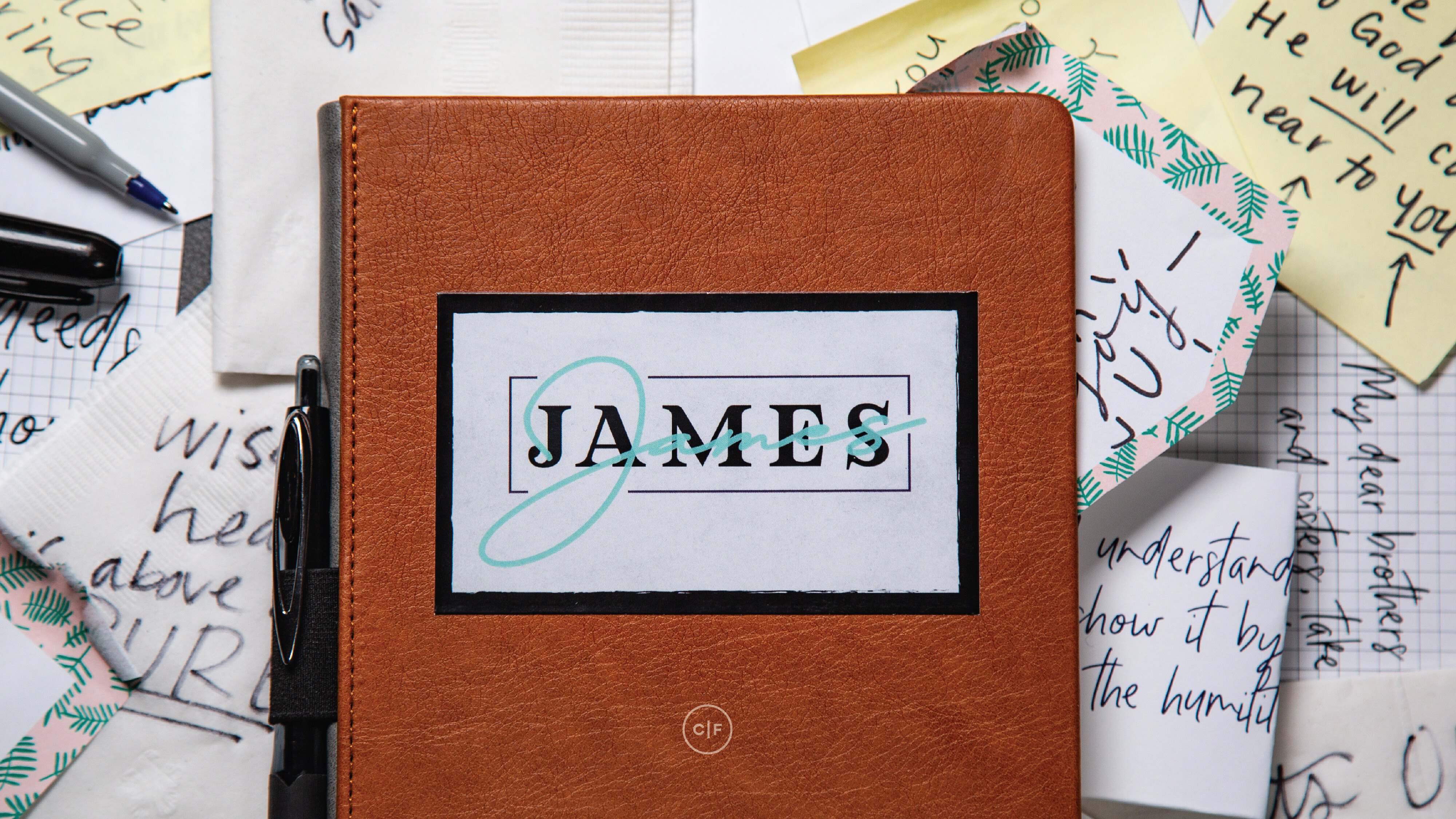 James - Week 3 - March 2/3
BEFORE YOU GATHER
Familiarize yourself with this Group Study Guide.
If you missed it, CLICK HERE to watch the weekend sermon.
Spend some time in prayer before your group gathers.
To prepare for discussion, CLICK HERE for a few facilitation tips.
As a leader you always have the option to use some or all the questions and/or write your own questions.

GROUP DISCUSSION
Opening Prayer: (1-5 minutes)
In light of what God is saying through this week's message, here's some suggestions of how your group can invite God into your time together.
Thank God that His Gospel is a Gospel of empowerment and inclusion.
Thank God that He chose to include us, sinners, in building HIs kingdom.
Quick Connection: (5 minutes)
Can you recall a time when someone reached out to you and made you feel welcome, valued, heard, or important? Share your experience.
Group Discussion: (30 minutes)
This week we will explore James's command to not show favoritism.
Open your Bibles and together read James 2:1-13.
Who did Jesus include, validate, and empower in His ministry? How did Jesus include, validate, and empower them?

(Consider assigning different passages to individuals or pairs to read and discuss. Then have the individuals or pairs share a summary of their passage.)
Children: Matthew 19:13-15
Women: Luke 7:36-50; John 4:1-41
The Poor: Luke 4:18a, 6:20, 14:13-14
The Unclean: Mark 1:40-45
Oppressors: Matthew 8:5-13, Mark 2:13-17, Luke 19:5
Racial Enemies: John 4:1-41, Luke 10:29-37
Who in our culture is left out, invisible, or disempowered? Who is easy to include, see, and empower?
Consider the first part of the question above. How do I perceive those people who tend to be excluded? Do I have a positive or negative perception? What are my assumptions? What are my biases?
In my daily routines, do I exclude some people? Do I exalt other people?
When and how can I reach out to someone I might (unintentionally or intentionally) ignore or simply not see?
CLOSING PRAYER (5-15 minutes):
In light of what God is saying through this week's message, here's some suggestions of what your group could talk about with God in prayer.
Ask God to show you your blind spots.
Ask God to show you how to choose mercy over judgement.
CHALLENGE FOR THE WEEK:
Read the entire book of James everyday.
Make a plan to include someone that may feel excluded this week.