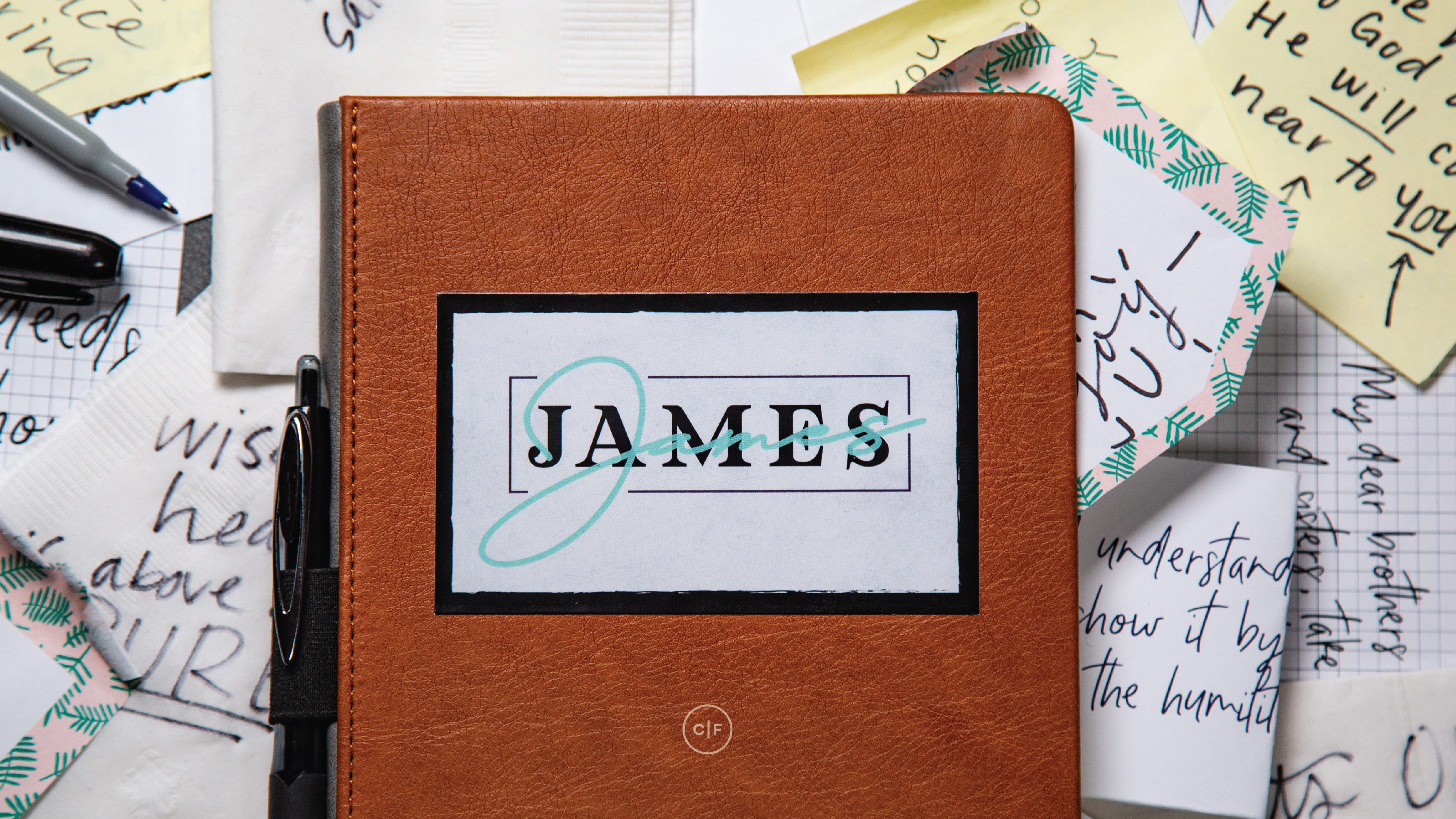 James - Week 2 - February 23/24
BEFORE YOU GATHER
Familiarize yourself with this Group Study Guide.
If you missed it, CLICK HERE to watch the weekend sermon.
Spend some time in prayer before your group gathers.
To prepare for discussion, CLICK HERE for a few facilitation tips.
As a leader you always have the option to use some or all the questions and/or write your own questions.

GROUP DISCUSSION
Opening Prayer: (1-5 minutes)
In light of what God is saying through this week's message, here's some suggestions of how your group can invite God into your time together.
Praise God that when His word is put into action it changes us from the inside out.
Praise God that His word gives us such practical pictures and illustrations to help us grow to more like Him.
Quick Connection: (5 minutes)

Share something that happened last week that required perseverance and wisdom.
Group Discussion: (30 minutes)
This week we will explore how faith grows/moves from knowing to doing.
Open your Bibles and together read James 1:19-27.
Build a list of all the contrasts or opposites that you pick up in these passages.
Of the three matters named in James 1:19, which would you say you are the best at? What are you the worst at? What is the cause and effect when these are not done?
James 1:22 is the central point of the book of James. Even though this verse is direct and self-explanatory, how would YOU rephrase it?
Read Hebrews 4:12-13. What does it mean that the Word is "living and active"?
How is the Word of God like a mirror? Why does James call it the perfect law that gives freedom?
Read the following verses and share what the Bible says about freedom? John 8:36, 2 Corinthians 3:17, 1 Corinthians 6:12, Galatians 5:1, and Romans 6:22
Merely hearing or knowing the Word of God is not what leads to soul change. In fact, James reasons that the person who simply listens to the Word of God without applying its principles to his or her life engages in self-deception. Over this next week, what is one application you can take to grow spiritually in your relationship with God?
CLOSING PRAYER (5-15 minutes):
In light of what God is saying through this week's message, here's some suggestions of what your group could talk about with God in prayer.
Share one lesson from these passages that you desire to apply this week. Pray for one another.
CHALLENGE FOR THE WEEK:
Read the entire book of James everyday.
Memorize James 1:22: "Do not merely listen to the word, and so deceive yourselves. Do what it says."
RESOURCES FOR FURTHER GROWTH & DISCIPLESHIP