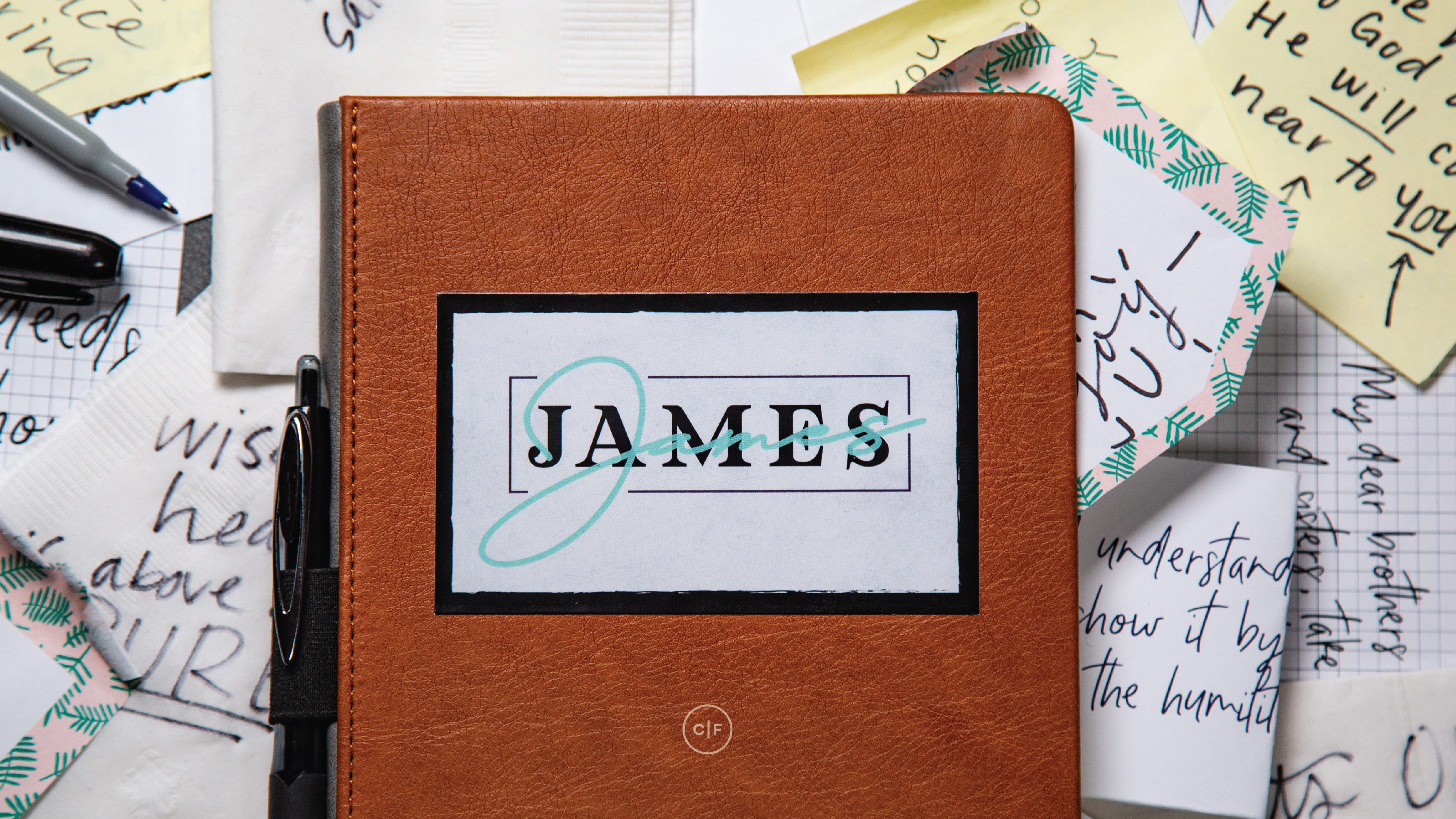 James - Week 1 - February 16/17
BEFORE YOU GATHER
Familiarize yourself with this Group Study Guide.
If you missed it, CLICK HERE to watch the weekend sermon.
Spend some time in prayer before your group gathers.
To prepare for discussion, CLICK HERE for a few facilitation tips.
As a leader you always have the option to use some or all the questions and/or write your own questions.

GROUP DISCUSSION
Opening Prayer: (1-5 minutes)
In light of what God is saying through this week's message, here's some suggestions of how your group can invite God into your time together.
Praise God for promising to be with you in the rough times.
Praise God for the wisdom and strength He freely gives. May we receive it in the good times and rough times as we grow in our faith.
Quick Connection: (5 minutes)
How do you normally feel and respond when you have to face a trial?
Group Discussion: (30 minutes)
This week we will explore how trials grow your faith.
Open your Bibles and together read James 1:1-18.
What words seem to be repeated again and again in the passage? What would you say the theme of the passage is?
If trials produce perseverance, what does perseverance produce? How is perseverance important to the Christian faith?
Verses 5 and 12 are promises. Read Proverbs 2:1-11 - What are the actions the writer of Proverbs tells us to take regarding wisdom? How can this help when facing trials? Describe a time when God's wisdom helped you through a problem.
Read James 1:13-18 - When temptation comes, why do people tend to blame others and excuse themselves instead of taking responsibility for their sin and their action? What can you do to prevent yourself from falling into temptation?
How would you summarize the difference between trials and temptations?
What value have trials had in your life? What do you believe God is trying to teach you this week through the trials and situations you are experiencing? Share with the group.
CLOSING PRAYER (5-15 minutes):
In light of what God is saying through this week's message, here's some suggestions of what your group could talk about with God in prayer.
Thank You for your promise that everything works together for the good of those who love God and are called according to His purpose.
Thank You that trials are a gift that grows our faith through perseverance and that YOU God, will always remain faithful.
Thank You that when we are tempted You will show us a way out so we can endure.
Thank You that when we choose joy and lean into Your wisdom that our faith will grow and sustain us daily.
Pray for one another.
CHALLENGE FOR THE WEEK:
Read the entire book of James everyday.
Memorize James 1:2-3 - "Consider it pure joy whenever you face trials of many kinds, because you know that the testing of your faith develops perseverance."
RESOURCES FOR FURTHER GROWTH & DISCIPLESHIP