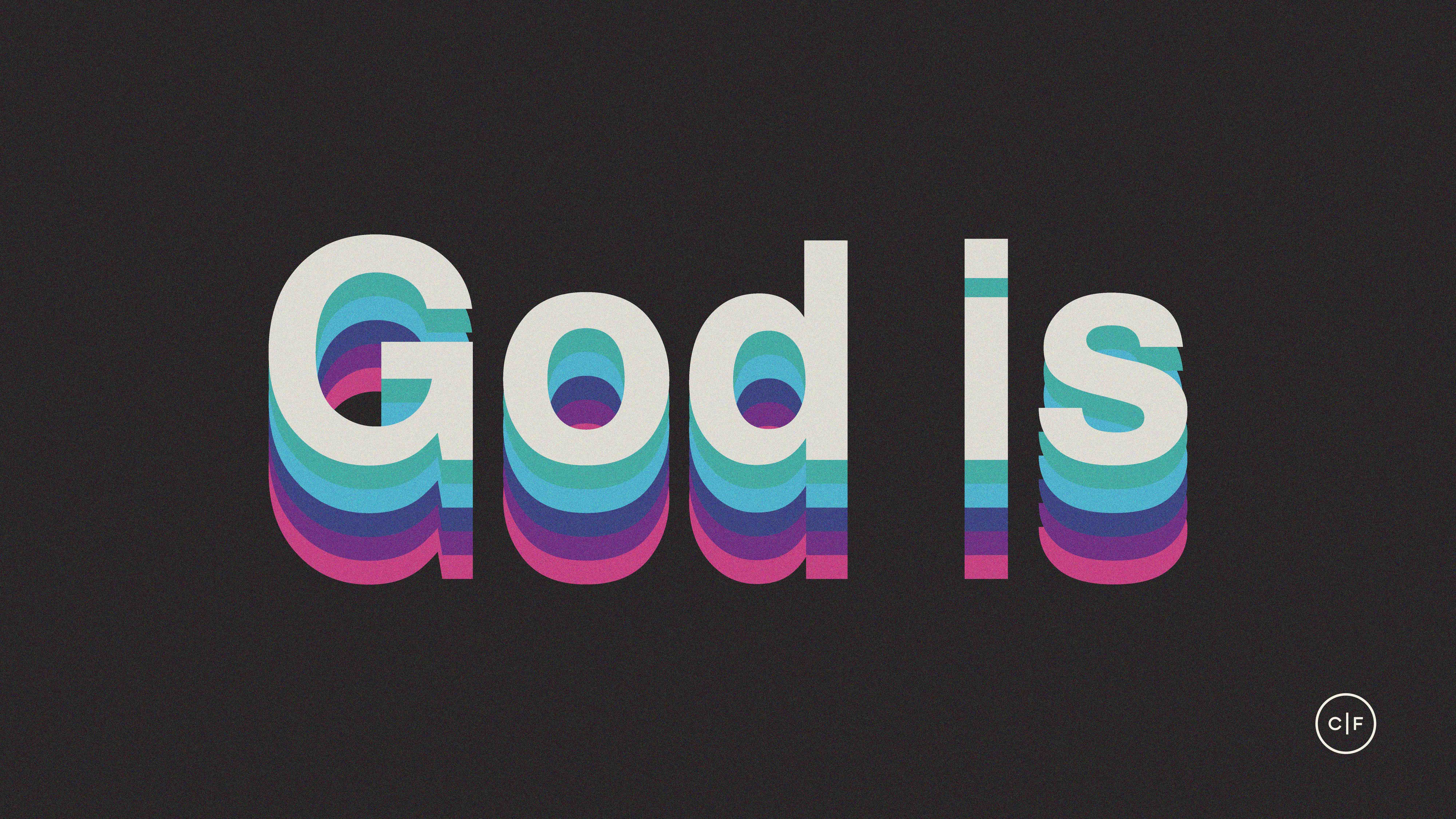 God Is/Holy Spirit Is - Week 9 - 8/31-9/1
BEFORE YOU GATHER
Familiarize yourself with this Group Study Guide.
If you missed it, CLICK HERE to watch the weekend sermon.
Spend some time in prayer before your group gathers.
To prepare for discussion, CLICK HERE for a few facilitation tips.
As a leader you always have the option to use some or all the questions and/or write your own questions.
GROUP DISCUSSION
Opening Prayer: (1-5 minutes)
In light of what God is saying through this week's message, here's some suggestions of how your group can invite God into your time together.

Father, thank You for the gift of the Holy Spirit, so that we may experience Your Empowering presence daily. Thank you for giving us everything we need to bring heaven to earth.

Make us people who decide that we are never going to move forward into any plan without evidence that You are with us, that you are blessing any new thing we are moving toward, and that you are directing our steps. Help us to consider prayer our first thought not our afterthought when making plans.

When we are in the wilderness, help us lean into Your voice so that we can hear You more clearly without the distractions of any unnecessary thing we are holding onto. Prepare us for all you have promised as you scrub things out of us that are not of You. We are lost without you. We perish without You. We despair without your comfort.
Jesus, thank you for your sacrifice that purchased us access to be close to God and for sending us Your Holy Spirit to dwell in us. Thank you for your anchoring hope.
Quick Connection: (5 minutes)
Share a time when you overpacked for a trip - later to find out that the bare essentials were all that you needed. How would your experience have been different if you only had the bare essentials?
Group Discussion: (30 minutes)
This week we will explore Holy Spirit as our Guide: We won't move without You.
Open your Bibles and together read Jeremiah 29:11-12.
Do you live as if you understand these words?
What are your plans? What are the big things you have been working on? Did those plans emerge after you spent time seeking God? Have you consulted Him yet?
Read Exodus 25:8; Exodus 33:7,12-17 together.
Our dependence on God becomes simpler in our desert days when we crave knowing that God is among us and has not abandoned us. How do you lean into God's presence in your desert days? In what ways have you found Him in the desert with you?
Read 1 Corinthians 3:16 and 2 Corinthians 4:7 together.
How can our group become a tabernacle of the Holy Spirit in the East Bay Wilderness? Make a list so that you can pray over your answers at the end.
Pastor Steve commissioned us this weekend to carry God's flammable presence with us wherever we go and see what happens. This is an immeasurable gift. What are some ways you can be more aware of the times the Holy Spirit wants to ignite your environment and the people around you?
Read Hebrews 6:18.
Hope entered the inner sanctuary behind the curtain where Jesus entered on our behalf. This hope makes us safe and secure. In what ways do you need Jesus to tighten the cables of your anchors and remind you of the promise of His anchoring hope?
CLOSING PRAYER (5-15 minutes):
In light of what God is saying through this week's message, here's some suggestions of what your group could talk about with God in prayer.
Pray that you consult the Lord early on in the process of making plans. Ask Him to reveal His will and close doors that you were never intended to enter. Ask for His advice and your part in His Plan. Pray for specific requests of anyone in need of the Holy Spirit's direction.
Pray for the Holy Spirit's empowering presence to fill you in order to make it through the desert days. Pray over anyone in your group who is currently in a desert day. Pray that they stay close to Him when it's hard and to fix their eyes on the eternal things that are unseen.
Take turns praying over the ways you discussed that your group can be a tabernacle & witness of the Holy Spirit to the East Bay Wilderness.
Pray that you allow God to fix you as He fixes our hard situations.
Thank God for His anchoring hope that settles our hearts and minds.
Read 2 Corinthians 4:7-9; 16-18 over your group as you ask the Holy Spirit to baptize each person in His Empowering Presence.
CHALLENGE FOR THE WEEK:
Study the key scriptures from this week's sermon: Jeremiah 29:11; Exodus 25:8; 1 Corinthians 3:16; 2 Corinthians 4:7-9; 16-18; Hebrews 6:28. Allow time for the Holy Spirit to bring new insight as you study.
Journal about the desert season(s) in your life. How did this time grow you closer to God?
Search your Bible for stories of people who did/did not ask God to set their course (examples: David, Moses, Peter). Will you continue to be that person, that family, that company that follows human wisdom? Or will you learn to consult the Lord early on in the process - asking Him to reveal His will and close doors that you were never intended to enter?
Memorize 2 Corinthians 4:7 - "We have this treasure in clay jars, so that this extraordinary power may be from God and not from us." Spend time meditating on this amazing gift - God Himself lives in you, and you bring His flammable presence everywhere you go. Look for ways for His Spirit to ignite those around you.
Spend time in worship this week meditating on how the Holy Spirit dwells in you and that we have an anchoring hope with songs like: Sanctuary, Oceans, and Build My Life.