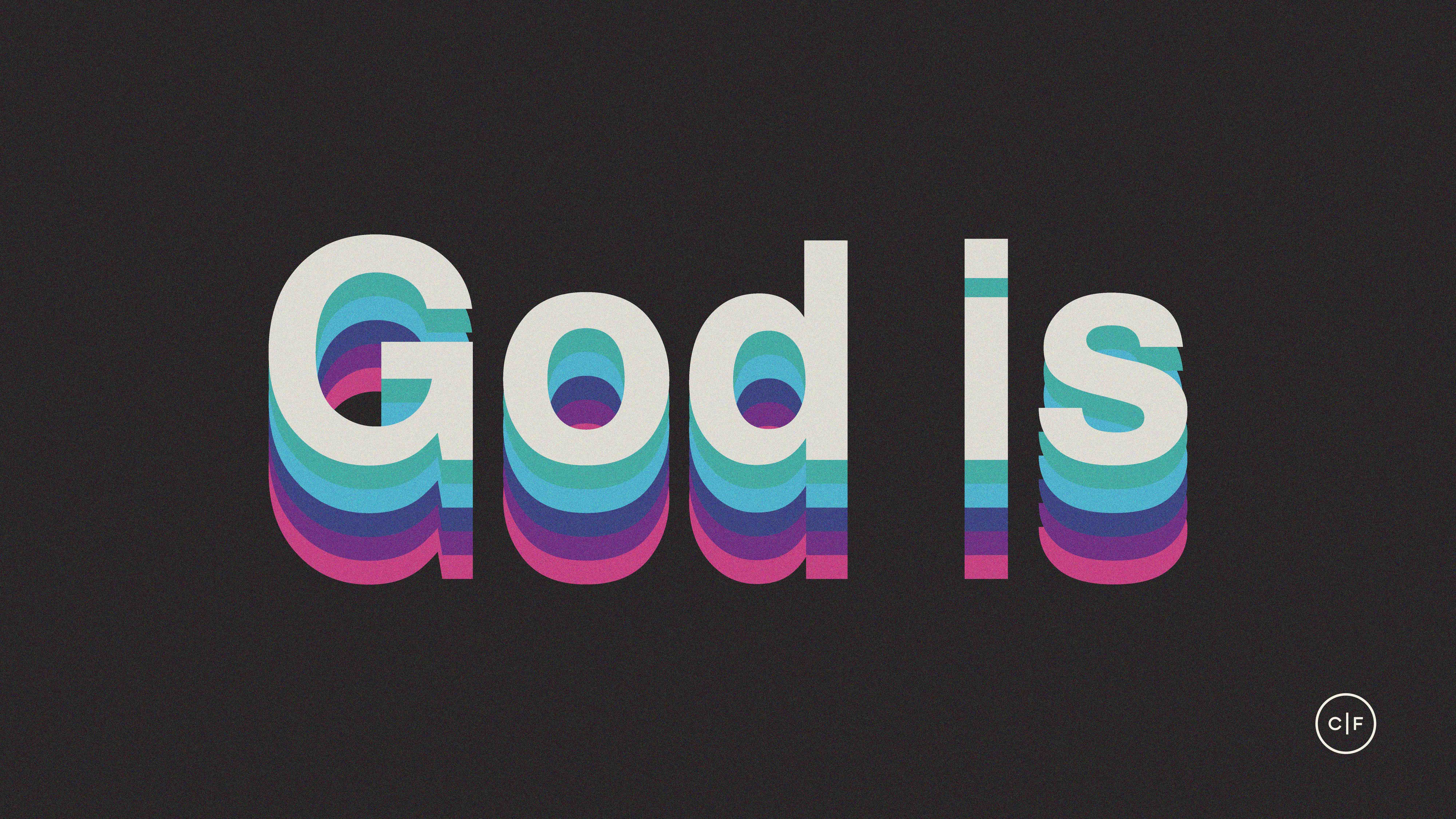 God Is/Holy Spirit Is - Week 6 - August10/11
BEFORE YOU GATHER
Familiarize yourself with this Group Study Guide.
If you missed it, CLICK HERE to watch the weekend sermon.
Spend some time in prayer before your group gathers.
To prepare for discussion, CLICK HERE for a few facilitation tips.
As a leader you always have the option to use some or all the questions and/or write your own questions.
GROUP DISCUSSION
Opening Prayer: (1-5 minutes)
In light of what God is saying through this week's message, here's some suggestions of how your group can invite God into your time together.
Ask Him to help each person set aside the thoughts, feelings, and possible issues from the day and invite the Holy Spirit to flood the room.
Ask Him to guide your conversation towards a deeper understanding of the Holy Spirit.
Quick Connection: (5 minutes)

Would you consider yourself spontaneous or a planner? Share an example (good, bad, comical or ugly) of when your spontaneity or drive to plan came together in full swing.
Group Discussion: (30 minutes)
This week we will explore the Holy Spirit.

"The Holy Spirit is the reason we have a relationship with Jesus, and not just a religion about Jesus."
Open your Bibles and together read John 3:5-8.
The Holy Spirit is the MOST misunderstood, MOST neglected and MOST ignored person of the Trinity. Do you agree or disagree? Have you seen this to be true in your own life? Have you seen this to be true in the lives of those around you? Explain.
As believers, why do we hunger for the Holy Spirit?
Read John 16:4-15. What stands out to you about this passage regarding the Holy Spirit? From this passage, what does the Holy Spirit do? Does this line us with your understanding of the Holy Spirit thus far in your faith journey?
Read 1st Corinthians 12:12-13. Knowing that one of the primary functions of the Holy Spirit is UNITY, talk through some of the things that get in the way of that unity being felt in its fullness.
Practically speaking, what does it look like for the Holy Spirit to lead you? Share what that has looked like from your past experiences.
CLOSING PRAYER (5-15 minutes):
In light of what God is saying through this week's message, here's a suggestion of what your group could talk about with God in prayer.

"God, we love you. Thank you for sending your Holy Spirit to be WITH us. Help us treat Him like the person He deserves to be. Help us learn to live this life we have been given in a way that gives pause to hear from You."
CHALLENGE FOR THE WEEK:

Intentionally, seek out the Holy Spirit. Over the next 6 days, commit to setting time aside EVERY day to sit and commune with the Holy Spirit. Where is He guiding you, leading you? What is He telling you, showing you?