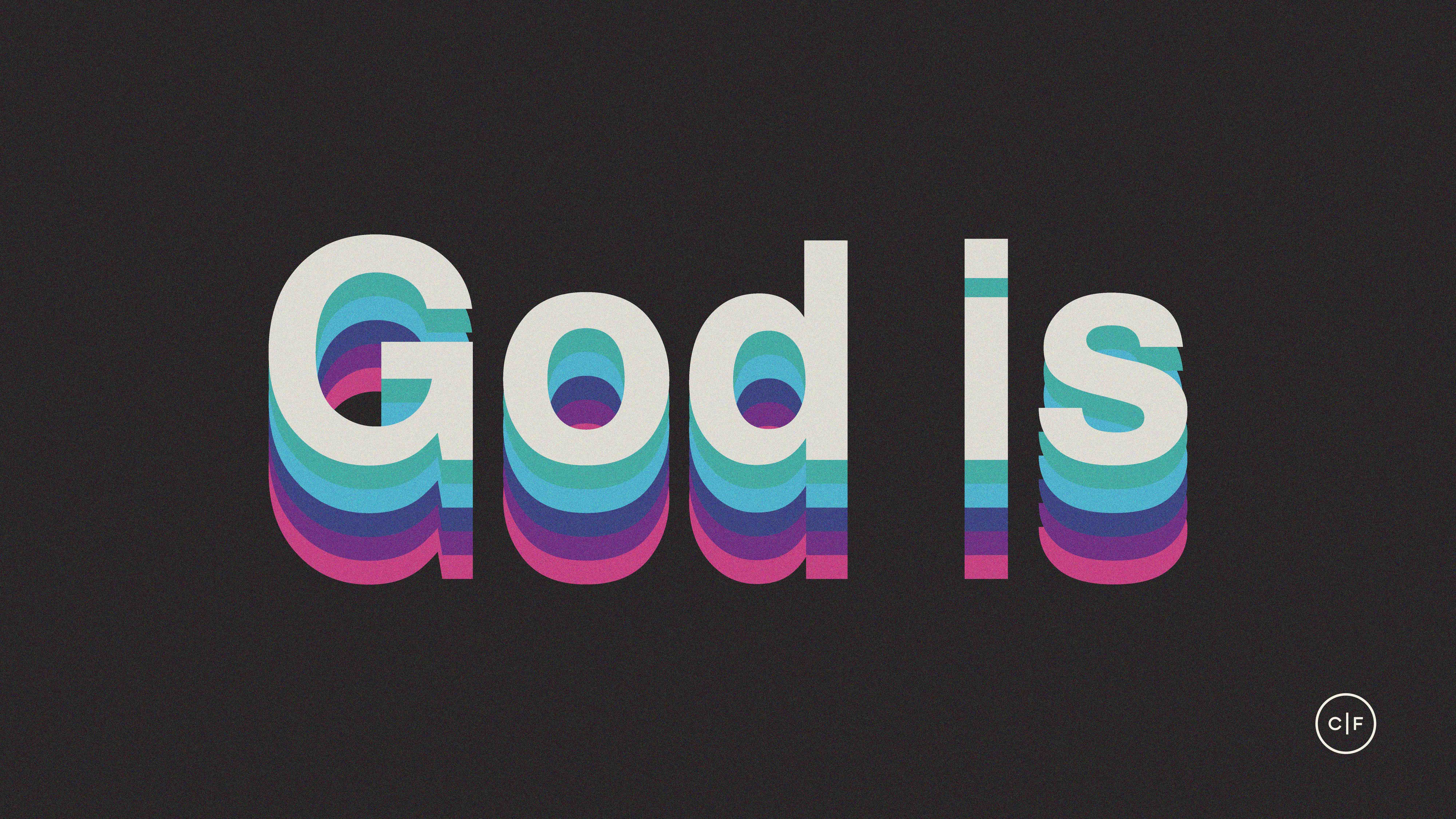 God Is - Week 5 - August 3/4
BEFORE YOU GATHER
Familiarize yourself with this Group Study Guide.
If you missed it, CLICK HERE to watch the weekend sermon.
Spend some time in prayer before your group gathers.
To prepare for discussion, CLICK HERE for a few facilitation tips.
As a leader you always have the option to use some or all the questions and/or write your own questions.
GROUP DISCUSSION
Opening Prayer: (1-5 minutes)
In light of what God is saying through this week's message, here's a suggestion of how your group can invite God into your time together.
God, we thank You for Your love; For being love; For modeling love; For loving us with such grace and mercy. We ask that the Holy Spirit meet us here today, allowing us to learn more of who You are. Help us set aside the distractions of the day and be fully present.
Quick Connection: (5 minutes)

What stories would you consider the greatest love stories of all time (fiction, non-fiction, movie or book plot, etc.)? Why?
Group Discussion: (30 minutes)
This week we will explore how God is...a relationship. God is three in one: Father, Son and Holy Spirit.
How do you define love? Describe a time when you have seen love extended to you or when you extended love to someone. Why does that memory remain with you?
What has been your understanding of the Trinity up to this point in your faith journey? Has there been any level of confusion? Discuss.
Even though the word 'Trinity' is not found in the Bible, the idea is communicated all throughout the Bible! Read through the following accounts of the Trinity being seen in the New Testament:
Jesus' baptism - Mark 1:1-13
Jesus' betrayal - John 14:15-31
Jesus' command - Matthew 28:16-20
What stands out to you? Compare and contrast these accounts.
Read Galatians 4:6-7. When we look at these verses, we see that the Father, Spirit and the Son are together in unity. A relationship that we are invited into. Are you living out this truth? What holds you back or CAN hold you back from believing and living out this truth?
CLOSING PRAYER (5-15 minutes):
In light of what God is saying through this week's message, here's some suggestions of what your group could talk about with God in prayer.
Thank Him for His intricate and beautiful design of the Trinity.
Thank Him for the access we have to Him.
Pray for the person next to you, that they would live out their next week knowing that He is with them and FOR them.
CHALLENGES FOR THE WEEK
Memorize Deutoronomy 6:4-6
"Hear, O Israel: The Lord our God, the Lord is one. Love the Lord your God with all your heart and with all your soul and with all your strength. These commandments that I give you today are to be on your hearts."
Spend time thinking through your/our default self-focus approach to love. What ways can you focus on giving and/or making room to love others in a "new" way this week?
RESOURCES FOR FURTHER GROWTH & DISCIPLESHIP