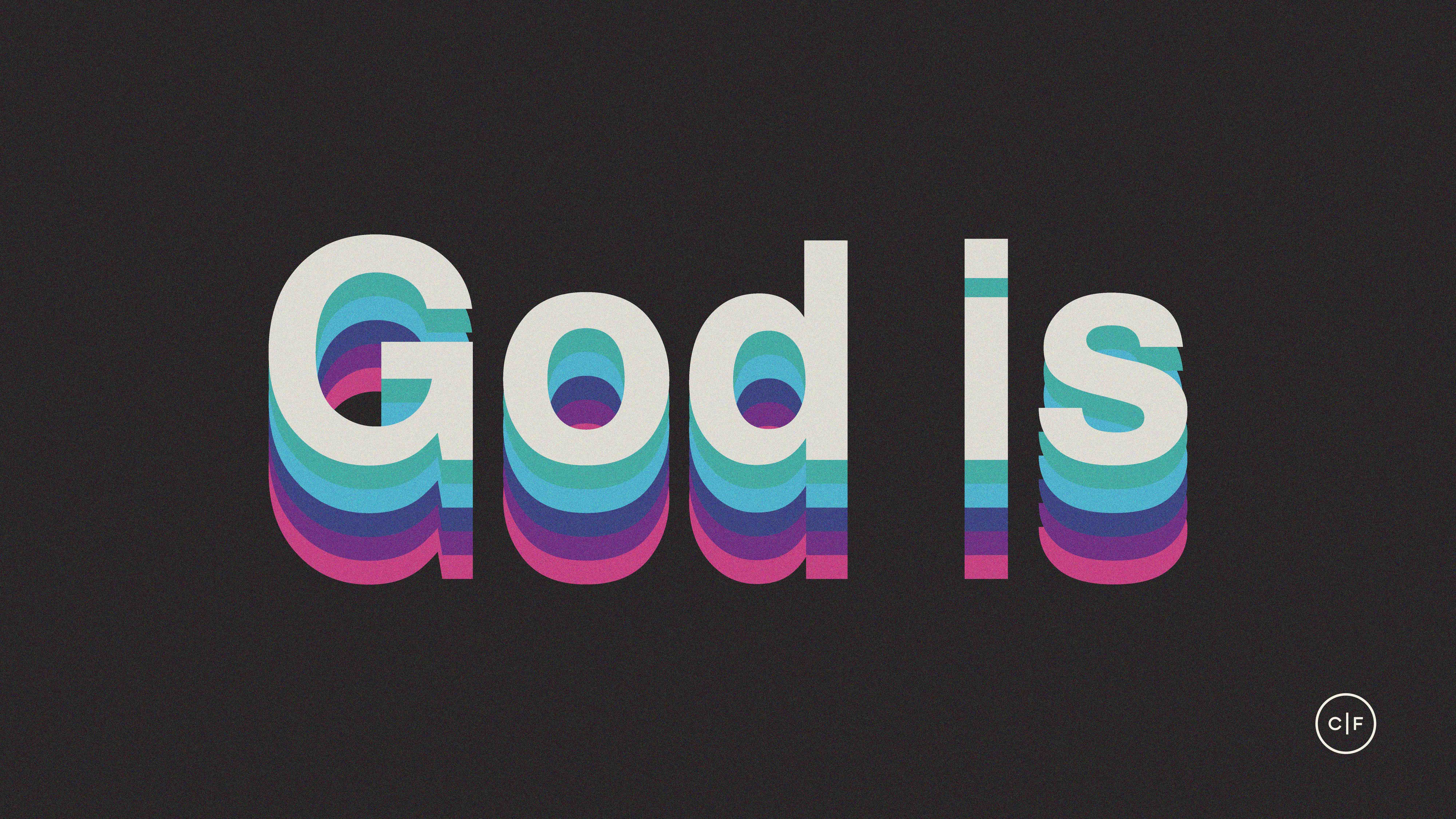 God Is - Week 3 - July 20/21
BEFORE YOU GATHER
Familiarize yourself with this Group Study Guide.
If you missed it, CLICK HERE to watch the weekend sermon.
Spend some time in prayer before your group gathers.
To prepare for discussion, CLICK HERE for a few facilitation tips.
As a leader you always have the option to use some or all the questions and/or write your own questions.
GROUP DISCUSSION
Opening Prayer: (1-5 minutes)
In light of what God is saying through this week's message, here's a suggestion of how your group can invite God into your time together.
Psalm 145:8-9
The Lord is gracious and compassionate,
slow to anger and rich in love.
The Lord is good to all;
he has compassion on all he has made.
Consider our Gracious Heavenly Father and pray a quick opening prayer before we study together about who "God is."
Quick Connection: (5 minutes)

It is summer and a lot of us travel on day trips or to visit family or landmarks. Do you have a time you were really angry with a family member or traveling buddy, or that your family was really annoyed with you as you travelled?
Group Discussion: (30 minutes)
This week we will explore God is...not angry.
In Genesis 15:12-16, God prophesies to Abraham about how a future person (Moses) will deliver the Israelites from Egypt. He explains that it won't happen for 400 years as "the sin of the Amorites has not yet reached its full measure." How longsuffering can God's mercy be? Has God asked you to show longsuffering? How?
What is the motivation for God's anger? (Exodus 32:7-14, Matthew 21:12, Psalm 103:8-12) How is our anger different from God's anger? When is anger justified? How should our anger change as we mature in Christ?
Proverbs 16:32 speaks of the value of patience. What wise person in your past (parent, teacher, minister, grandparent, etc.) has been longsuffering with you? Do you find yourself more comforted by God's mercy or fearful of his wrath?
CLOSING PRAYER (5-15 minutes):
In light of what God is saying through this week's message, here's some suggestions of what your group could talk about with God in prayer.
Meditate for a few moments on the character of God:
The Lord is Compassionate
The Lord is Gracious
The Lord is Slow to Anger
The Lord is Abounding in love
The Lord is Abounding in faithfulness
Pray to our compassionate, gracious, longsuffering, abundantly loving and abundantly faithful God for guidance and grace until we meet again.
CHALLENGE FOR THE WEEK:
Memorize James 1:19-20 "My dear brothers and sisters, take note of this: Everyone should be quick to listen, slow to speak and slow to become angry, because human anger does not produce the righteousness that God desires."