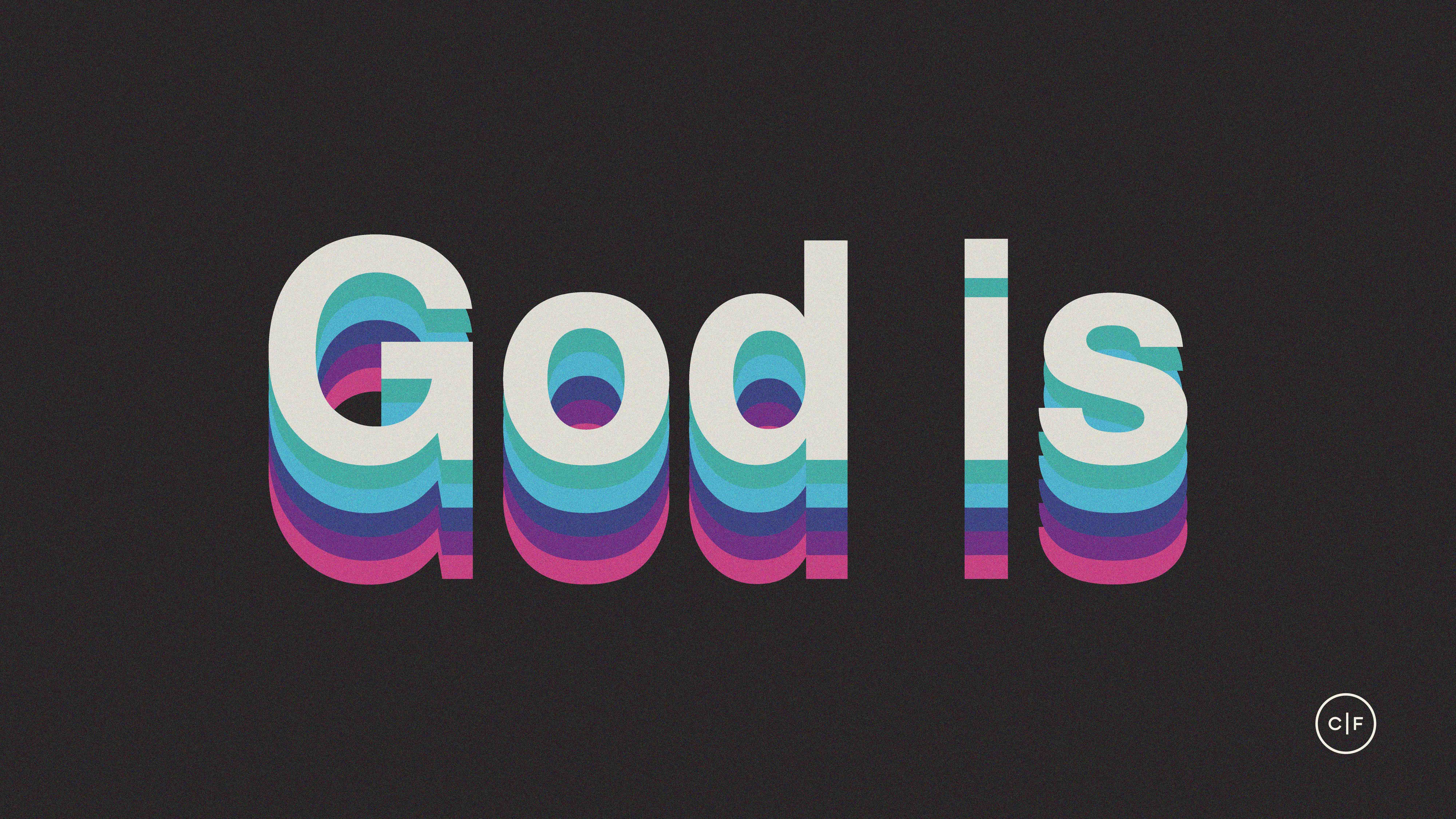 God Is - Week 2 - July 13/14
BEFORE YOU GATHER
Familiarize yourself with this Group Study Guide.
If you missed it, CLICK HERE to watch the weekend sermon.
Spend some time in prayer before your group gathers.
To prepare for discussion, CLICK HERE for a few facilitation tips.
As a leader you always have the option to use some or all the questions and/or write your own questions.
GROUP DISCUSSION
Opening Prayer: (1-5 minutes)
In light of what God is saying through this week's message, here's a suggestion of how your group can invite God into your time together.
God, our good Father, thank you for knowing our needs and supplying them. Show us your heart and how you are moving toward us in love.
May we always see who you are in the light of your infinite goodness. May our hearts always be settled to know that you have chosen us and adopted us into your family. Help our hearts when our trust is rattled, and our eyes cannot see how good you are. You are our Good Father and all-powerful King.
May we learn to surrender our will to you like Jesus did in the Garden of Gethsemane - trusting you no matter what because we know You as our Good Father.
Teach us to continually pray, "'Our Father in heaven, hallowed be your name, your kingdom come, your will be done, on earth as it is in heaven. Give us today our daily bread. And forgive us our debts, as we also have forgiven our debtors. And lead us not into temptation, but deliver us from the evil one.'"
May we always trust You to continually prove your love and goodness to us. In Jesus' Name we pray, Amen.
Quick Connection: (5 minutes)

This week we learned the Greek word basileia. It can be interpreted "Kingdom" or "Family Estate."
In what ways do you rule in your basileia (controlling the temperature or remote, etc.)? What ways do you love to welcome people into your family estate (good food, safe environment, etc.)?
Group Discussion: (30 minutes)
This week we will explore God as our Good Father.
The way we respond, talk to and live for God can look a lot different as we understand our place within His "basileia theo" (Kingdom of God or Family Estate of God). We are a child within His family; He is our King and our good Father.
When we repent (turn away from sin), we are turning into God's family and His Kingdom (Matthew 3:2). How does your perception of God's Kingdom shift when you think of His family estate being at hand along with His Kingdom?
Open your Bibles and together read Mark 14:36. C.F.D Moule explains, "The intimate word [Abba] conveys not a casual sort of familiarity but the deepest, most trustful reverence." Jesus prayed to His Abba/Papa, "Take this cup (pain, torture, death) away, but...not what I want, but what You want."
Pastor Steve mentioned this weekend that we all have cups (sickness, loss of a job, death, break-up, loneliness, etc.). What are the cups in your life that has made/is making it difficult for you to trust God? What has caused you to question God's goodness?
We can hold onto the comforting Truth that Jesus had a cup, and in His pain He was able to trust that His Father was good - a perfect example of obedience to a Father who had proven His perfect love.
Open your Bibles and together read Matthew 6:9-13. In this prayer, Jesus defines six characteristics of the Father He knew and what a good Father looks like: God is Near, Holy, Powerful, Caring, Forgiving, and a Protector.
How does your definition of God as a good Father compare to Jesus' definition of God as His good Father?
James Bryan Smith notes that, "The problem is that we begin with our understanding of what father means and then project that onto God." What is it about God's love that most helps you see Him as a good Father? How has God shown His love as a good Father to you?
How does knowing who God is encourage you to be just like Him with others?
Open your Bibles and together read 1 John 3:1-2. We have been adopted into God's family, and He has promised us His lavish, extravagant love.
"The only person who dares wake up a king at 3:00 AM for a glass of water is a child. We have that kind of access." Tim Keller - What does it mean to you to be adopted by God?
CLOSING PRAYER (5-15 minutes):
In light of what God is saying through this week's message, here's some suggestions of what your group could talk about with God in prayer.
Read Matthew 6:9-13 together again. Take turns sharing how God has been near, holy, powerful, caring, forgiving, a protector and a Good Father. Spend time thanking God for His bountiful provision.
Thank God for being infinitely powerful, infinitely all-knowing AND infinitely good. Thank Him for giving us direct access to Him, for choosing us to be His, and for His paternal nature as our King.
Pray that you are reminded of Jesus' definition of God as a good Father when your trust is rattled. Ask God to help you obey and trust like Jesus did knowing that our good Father doesn't break His promises and always has our best interests at heart.
Write down one area where you are struggling to see and trust God's goodness. Pray corporately over each paper then exchange your paper with someone else. Commit to praying that God's goodness is near and powerful this week.
CHALLENGE FOR THE WEEK:
Take 10 minutes this week and write down the things God, your good Father, has blessed you with. Think about the small things you may overlook. Pay attention to the details.
Study the Aramaic word for Father, "Abba." As you pray this week, focus on God as your Abba just as Jesus did.
If you did not have a good example as a father, spend time in prayer this week as you allow God to define what fatherhood means. Journal your thoughts. God the Father existed before any other father existed. Fatherhood is first defined by God and Jesus.
Spend time in worship this week celebrating God as your Good Father with songs like: Reckless Love, Child of God (Father, You're all I Need), How Great Thou Art
RESOURCES FOR FURTHER GROWTH & DISCIPLESHIP