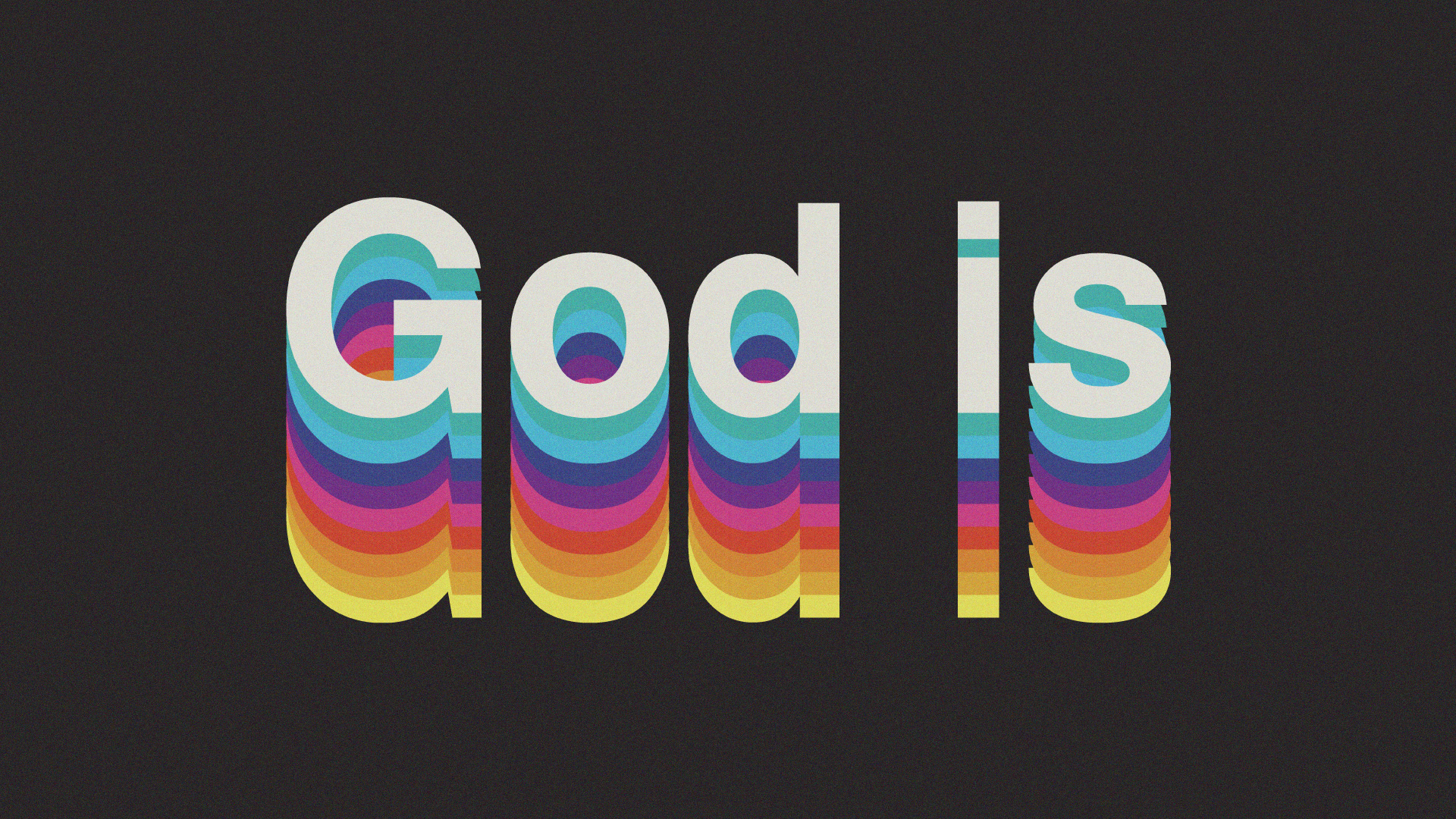 God Is - Week 1 - July 6/7
BEFORE YOU GATHER
Familiarize yourself with this Group Study Guide.
If you missed it, CLICK HERE to watch the weekend sermon.
Spend some time in prayer before your group gathers.
To prepare for discussion, CLICK HERE for a few facilitation tips.
As a leader you always have the option to use some or all the questions and/or write your own questions.
GROUP DISCUSSION
Opening Prayer: (1-5 minutes)
In light of what God is saying through this week's message, here's a suggestion of how your group can invite God into your time together.
"God, we thank You for … you. We humbly invite you into this space tonight and ask that you meet us here. As we begin to talk through the many various attributes of who you are, we ask that you reveal yourself to us in new ways. Help us KNOW you."
Quick Connection: (5 minutes)

Think back to a favorite teacher from your school years and describe him/her. What did he/she look like? What was their demeanor? What made them your favorite?
Group Discussion: (30 minutes)
This week we will explore four attributes of God:

1. God exists
2. God is God
3. God is everywhere
4. God is infinite (time, space, power and knowledge)
What evidence have you seen/experienced that proves to YOU that God exists?
Open your Bibles and read Isaiah 40. What about this passage stands out to you? Why?
What gets in the way of people acknowledging God, His power, His existence or simply, who He is?
Pastor Steve said, "We are not self-sufficient, we are God-sufficient." Share of a time in your life when you gave up or when you reached the end of your rope. What was it that moved you forward from that place? Were you able to recognize God's limitless power before, during or after your experience? Explain.
Read 2 Peter 3:8, Psalm 147:5, Romans 11:33, Psalm 33:6. Reflecting on these verses, which of the four ways God shows his infinite power (i.e. time, space, power and knowledge) do you identify most with? Explain. Which brings the most challenge in understanding? Why?
CLOSING PRAYER (5-15 minutes):
In light of what God is saying through this week's message, here's some suggestions of what your group could talk about with God in prayer.
Have each person in your group identify one of the four attributes noted above that they would like to understand more this week. Break into pairs and have 1:1 prayer time for one another asking God to reveal Himself to him/her in a specific way this week.
Read Psalm 139 together.
Thank Him for the opportunity to know Him...even a bit more than yesterday! Pray that this week can be filled with opportunities from Him to have these truths unpacked in real, tangible ways.
CHALLENGE FOR THE WEEK:
Take a walk this week and intentionally look for evidence that God exists. (Romans 1:20)
Write out some of the verses from today's study, putting one to memory!