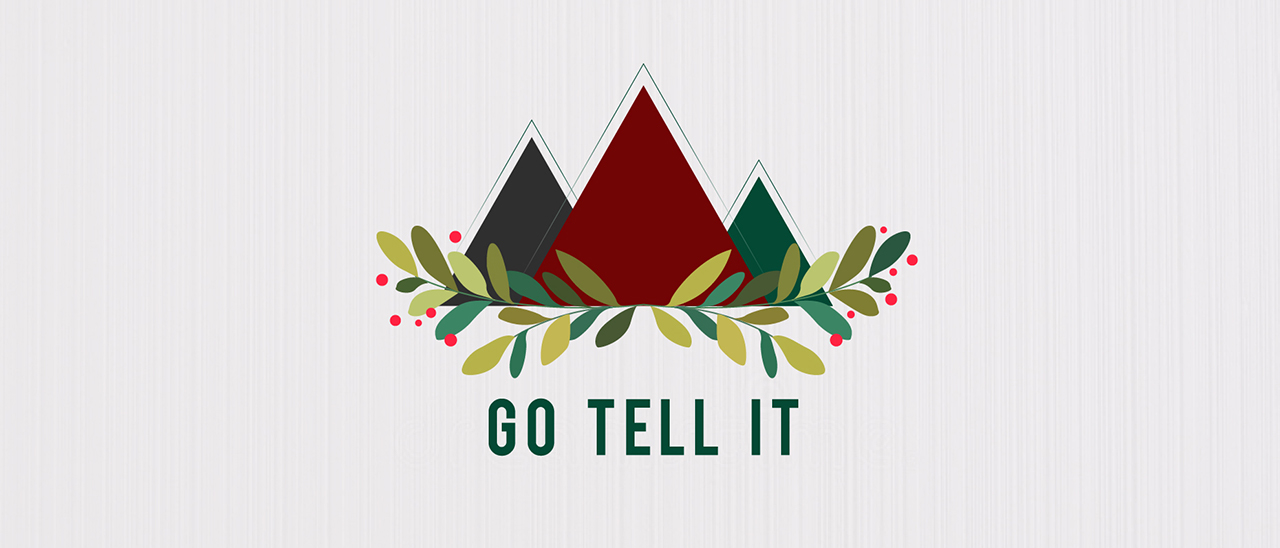 Go Tell It - Week 6 (12/29-30) - Advent 2018
BEFORE YOU GATHER
Familiarize yourself with this Group Study Guide.
If you missed it, CLICK HERE to watch the weekend sermon.
Spend time in prayer before your group gathers.
To help you prepare, CLICK HERE for a few facilitation tips when it comes to leading difficult and potentially controversial discussions.
As a leader you always have the option to use some or all the questions and/or write your own questions.
GROUP DISCUSSION
Opening Prayer: (1-5 minutes)
In light of what God is saying through this week's message, here's some suggestions of how your group can invite God into your time together.
Jesus, We are so grateful for Your presence in our life. Be with us as we study Your word and how it applies to our daily life. Fill us with wisdom as we share with one another.
Quick Connection: (5 minutes)

Share one or two things you can get excited about in the New Year!
Group Discussion: (30 minutes)
This week we will explore Matthew 2:1-18 and Matthew 11:28-30.
Read Matthew 2:1-18 - What are the tensions in the story (example - chaos and calm)? Breakdown each character and the tension they create. How is Jesus an antidote to the tension?
What was it about the Magi that gave them the confidence to seek the truth?
Read Matthew 11:28-30 - So often we seek things that we believe will satisfy us only to be left weary, distracted and paralyzed. What has distracted or paralyzed you with fear to the point you have lost faith in God?
"Perfect love overcomes fear. Jesus is the antidote to fear...Jesus comes to us to show us what God is like. Knowing how we could react to a god who suddenly turned up on the human scene, God becomes human, to meet us where we are and minimize our fears." - David G. Benner
In response to the quote above by David G. Benner, what are next steps you can take towards understanding God's love that overcomes fear, a peace that overcomes restlessness, and a hope that overcomes hopelessness?
CLOSING PRAYER (5-15 minutes):
In light of what God is saying through this week's message, here's some suggestions of what your group could talk about with God in prayer.
Jesus, as we head into 2019, we will shift our focus from the distractions in life that we think will satisfy to the one thing in life we know will satisfy and that is You. We pray that we would follow the Magi's example as we search for Jesus without letting anything distract or fill us with fear; We can then go tell the good news to others that Jesus Christ is what they've been searching for too.
CHALLENGE FOR THE WEEK:
Spend some time reflecting and strategizing how you can implement the next steps you thought of from the question above; These steps will take you towards understanding God's love in a deeper way. Start your first step this week!
RESOURCES FOR FURTHER GROWTH, DISCUSSION & DISCIPLESHIP: