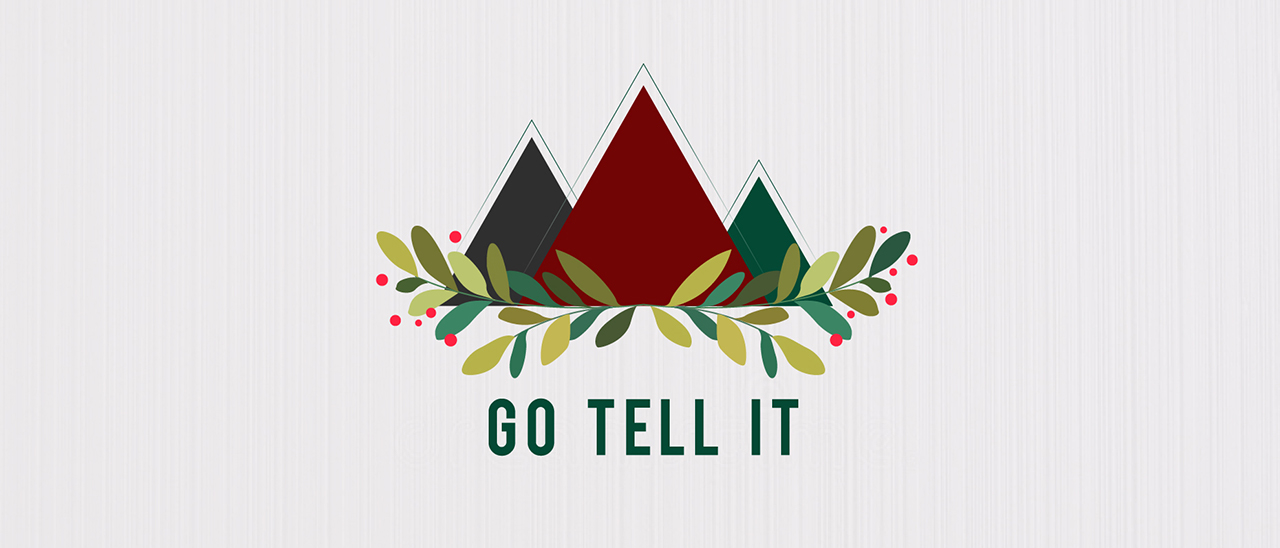 Go Tell It - Week 2 - Advent 2018
BEFORE YOU GATHER
Familiarize yourself with this Group Study Guide.
If you missed it, CLICK HERE to watch the weekend sermon.
Spend time in prayer before your group gathers.
To help you prepare, CLICK HERE for a few facilitation tips when it comes to leading difficult and potentially controversial discussions.
As a leader you always have the option to use some or all the questions and/or write your own questions.
GROUP DISCUSSION
Opening Prayer: (1-5 minutes)
In light of what God is saying through this week's message, here's some suggestions of how your group can invite God into your time together.
Pray that God would help us recall times when Jesus changed us for His purpose and plan.
Pray that we would practice immediate and total faith when God asks us to step out in faith.
Pray that we would be able to encourage each other to tell the Good News of Jesus.
Quick Connection: (5 minutes)
What is the best news you've ever been told?
Group Discussion: (30 minutes)
Open your Bibles together and read Luke 1:26-38.
Talk about what the angel Gabriel's message tells us about Jesus and His coming to earth.
How would you describe how God has changed your identity from who you were before you knew Jesus, to who you are now? How would you have described yourself before you gave your life to Jesus? What has changed in your life - in your purpose, in the trajectory of your journey - since knowing Jesus?
Mary responds to Gabriel's message with immediate and total faith. Recall a time when you were asked to follow God's plan and rules. How do you respond to God when He asks you to step out in faith? Are prone to negotiate with God? Do you tend to wait for more details to unfold before going all in? Why do you think that is, and how can you respond differently next time?
What prayer have you prayed for a long time that is still unanswered? How does Gabriel's message that nothing is impossible with God encourage you?
What hope can you give others with the truth that nothing is impossible with God? What has God done for you, in the story of your life, that you can share to give hope to others?
CLOSING PRAYER (5-15 minutes):
In light of what God is saying through this week's message, here's some suggestions of what your group could talk about with God in prayer.
Pray that each of us would have a renewed sense of who we are in Jesus and our purpose in Him .
Pray that we would step out in faith immediately and completely, no matter the risk.
CHALLENGE FOR THE WEEK:
What part of the story of hope in your life can you be prepared to share with someone this week? Pray for an opportunity for God to use you and your story to draw someone closer to Jesus.
RESOURCES FOR FURTHER GROWTH, DISCUSSION & DISCIPLESHIP