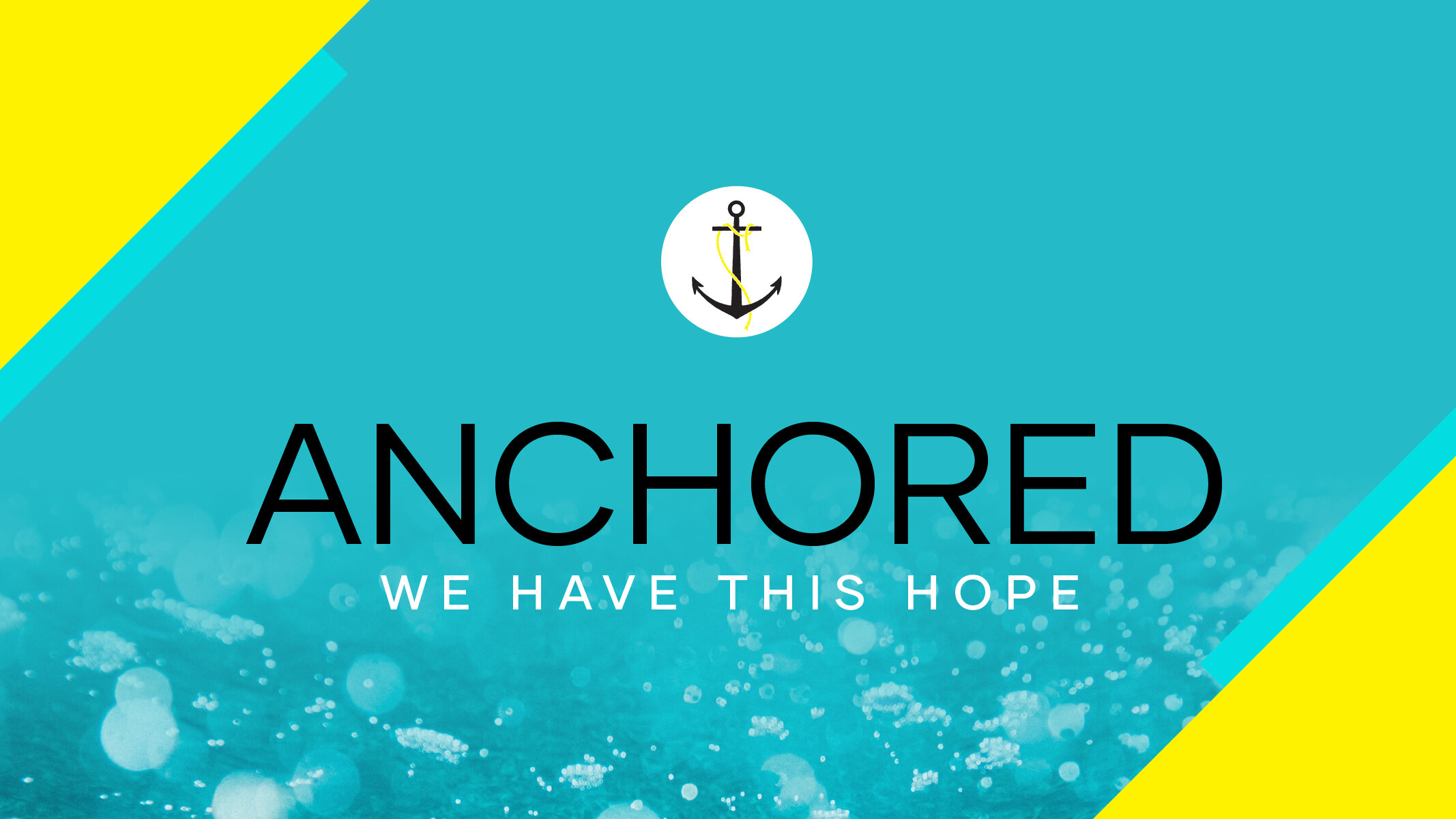 LEADER INTRO

Throughout the Anchored: We Have this Hope sermon series, we will explore what it means to find, cultivate, and hold on to Biblical hope no matter what the circumstances are swirling around us. Each week, the study guide will start with warm-up questions designed to help your group focus on the concept of hope. The next section will include various types of questions to help your group dive into the themes and Scripture passages from this week's sermon. Then we'll wrap up by discussing how to apply what you've learned from the Scripture passages to real life. For more info and ideas on leading your group, visit our sermon series resource page.

Be sure to encourage your group to check out Daily Steps, Cornerstone's companion devotional guide — a resource to help people spend one-on-one time with God throughout the week using daily readings related to this sermon series on Biblical hope.
---
STUDY FOCUS

How does a deeper understanding of Biblical hope change our perspective and our actions as we navigate through the waves of uncertainty that we have experienced in 2020?
REFLECT
On a scale of 1-5, 1 being not at all and 5 being absolutely, how hopeful do you feel right now? What is encouraging to you? What is bringing you down?

Would you say that the messages you hear from the world around you are hopeful? How would you characterize them? What are you hearing? What is making you feel uncertain? What messages make you feel secure?

What are you doing when you feel the most hopeful? What are you doing when you feel the most hopeless? Who or what makes you feel more positive? Who or what makes you feel more uncertain?
DISCUSS
This week we encourage you to dig deep into scripture to develop a rich and full understanding of Biblical hope. Using the following passages, answer the following questions. Not all of the questions will apply to each passage, so feel free to focus on the questions that speak most deeply to you. Your group can divide the passages among group members or you can select 2-3 to explore as a whole group. Do whatever you feel is best for your group! You may want to ask for a volunteer to take notes and compile the thoughts and ideas that are shared during your discussion.
Passages:
Questions:
What did this passage teach you about Biblical hope?
What did this passage teach you about the character of God?
What does this passage encourage us to expect from Biblical hope?
What does this passage teach us about how we receive Biblical hope?
What does this passage teach us about God's compassion for us when we feel hopeless?
APPLY
What truth about Biblical hope can you cling to this week when you feel upset, uncertain, or angry? Write it down along with one of the scripture references above and keep it somewhere you can access it when you need it most.

Can you identify areas where you feel very out of control of aspects of your life? What has God shown you in the passages above that can help you trust HIS control? What practical things God has revealed to you that can help you feel empowered by his hope? (i.e. Are there certain social media outlets you should avoid? Are there conversations you need to have with your family or spouse? Are there people you can reach out to who will consistently remind you of God's truth?)

Do you hear messages (from your colleagues, friends, social media, news sources, etc.) that are not in alignment with the hope that God gives us? What scriptures and truth can you recall when you hear these messages that can help you ground yourself on the solid rock of God's hope?

Are there times when you feel the spirit urging you to speak up with a message of Biblical hope? How can you show those around you — who may know Jesus or may not know Jesus — how to live with Biblical hope in their hearts? What can you say to encourage those who feel hopeless? How can you walk with those who feel scared and uncertain? Ask God to give you courage and strength to share His message of hope with those around you who do not yet understand Biblical hope.
TAKE YOUR NEXT STEP
Grow closer to Jesus each day and explore what it means to experience Biblical hope.
Spend Time Alone with God

Daily Steps is a weekly devotional message designed as a companion to this sermon study guide. You will be guided as you spend time with God through personal reflection, Scripture readings, and prayer prompts.

DAILY STEPS - ANCHORED - WEEK 1
Watch CF Beyond Sunday this Monday!

After each sermon, our pastors and various church leaders sit down for about 20 minutes to have a lively discussion about the weekend's topic. It will be posted on YouTube and the church website on Monday night, July 6!