Series: 1 Peter
The Tension in Between
February 27, 2021 | Steve Ingold
The Apostle Peter encourages us, as followers of Jesus, not to alienate our neighbors by rejecting them and the culture we live in, yet also warns us not to assimilate into popular culture. So what's in between this alienation and assimilation? Tension.
Jesus calls us to live in the tension, the in between, and in this upside down, against the grain, almost unnatural way of living, we'll find out more and more what the Kingdom of God, pulled down to earth, looks like.
Join us for this sermon in which Steve Ingold helps us understand HOW to give ourselves to our neighbors, our community and suffer for them; How to live in the tension of the in between.
---
Looking for additional resources?
Care
Our desire is to come alongside you to offer hope, help, and healing through Jesus Christ. We believe in the power of prayer and connecting! If you need prayer or are looking to speak with a pastor or lay counselor, we encourage you to connect with us!
Daily Steps
We encourage you to check out Daily Steps, our companion devotional guide for individual reflection, prayer, and meditation on related Scripture selections throughout the week!
Study Guide
This guide was written to help you process and better understand the message. Feel free to answer some or all of the questions; Or focus on one aspect from this study guide that is speaking to you or your Community Group.
Series Information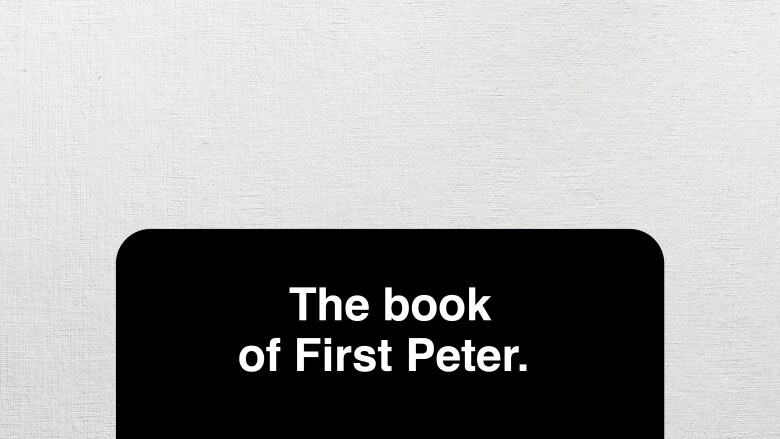 Endurance. Encouragement. Perseverance. Redemption. There is power in the journey.
Join us for six weeks as we open, study and unpack the book of 1 Peter.