Series: 1 Peter
Is it a sin to be proud?
March 27, 2021
Society and natural inclinations push us to discount others' words and opinions, especially those from a generation that is not our own. In this final week in the book of First Peter, Pastors Adrian Tsingaris and Steve Ingold open up chapter 5, discussing pride and humility through the lens of Jesus. What can we gain, individually and as a community, when we make it a goal to serve one another? Join us for this discussion and start a conversation of your own!
---
Additional Resources:
Daily Steps
We encourage you to check out Daily Steps, our companion devotional guide for individual reflection, prayer, and meditation on related Scripture selections throughout the week!
Study Guide
This guide is available to help you process and better understand the message. Feel free to answer some or all of the questions; Or focus on one aspect from this study guide that is speaking to you or your Community Group.
Series Information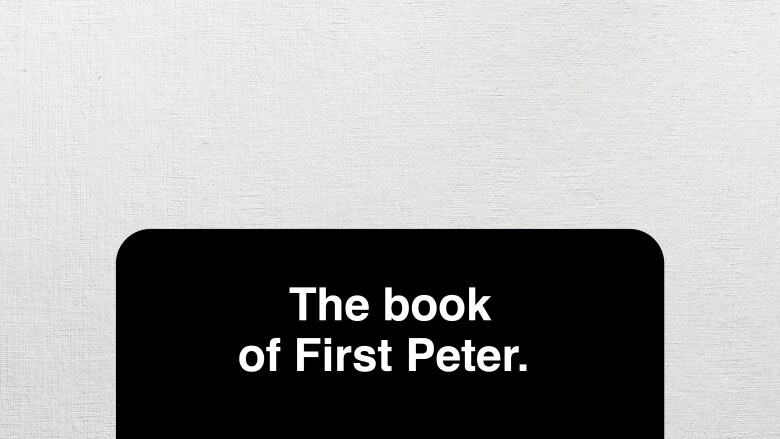 Endurance. Encouragement. Perseverance. Redemption. There is power in the journey.
Join us for six weeks as we open, study and unpack the book of 1 Peter.