Building a Multiethnic Church Study - All Campuses
Every Thursday, from 06/17/2021 to 07/15/2021, 7:00 PM - 8:00 PM
Think about it. America has become such a beautiful mosaic filled with so many colors and ethnicities. But do we reflect this as THE church?
Have you been looking or longing to be a cross-cultural person who can guide your friends and family into a multicolored world for the sake of the gospel? Do you get frustrated because you are uncomfortable talking about race? Or maybe you're not sure why it seems to be such a hot button in the church today?
Well, this is the Book Club you've been waiting for. This study will give you the tools to embrace an invigorated community of grace, love, and reconciliation. Please join us for five weeks of a beautiful, uplifting and unapologetic study taught by Speaker and Teacher Faith Alpher. Faith serves as Diversity Initiative Coordinator at Cornerstone Fellowship and promises an energetic and edifying study. This book club will be virtual and hosted by Cornerstone Fellowship. If you're longing to be a cross-cultural leader or to feel empowered to have courageous conversations surrounding race, join us!
When: Thursday evenings - June 17th, June 24th, July 1st, July 8th, July 15th - from 7 - 8 pm
Where: Zoom - Link will be sent after you RSVP using the link below

RSVP

We will be reading through the book: "Building a Multiethnic Church: A Gospel Vision of Grace, Love, and Reconciliation in a Divided World" by Derwin L. Gray, Matt Chandler.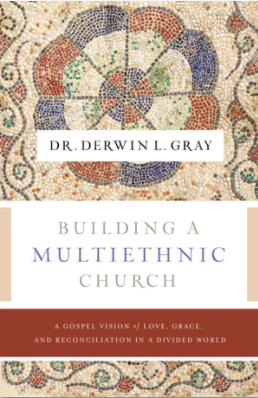 You can purchase the book from any local retailer or online:
Barnes and Noble
Amazon
Derwin Gray's website
Questions? Email faitha@cornerstoneweb.org