Women's AM Bible Study - Fall 2020 - Livermore Campus
Every Wednesday, from 09/16/2020 to 11/04/2020, 9:30 AM - 11:30 AM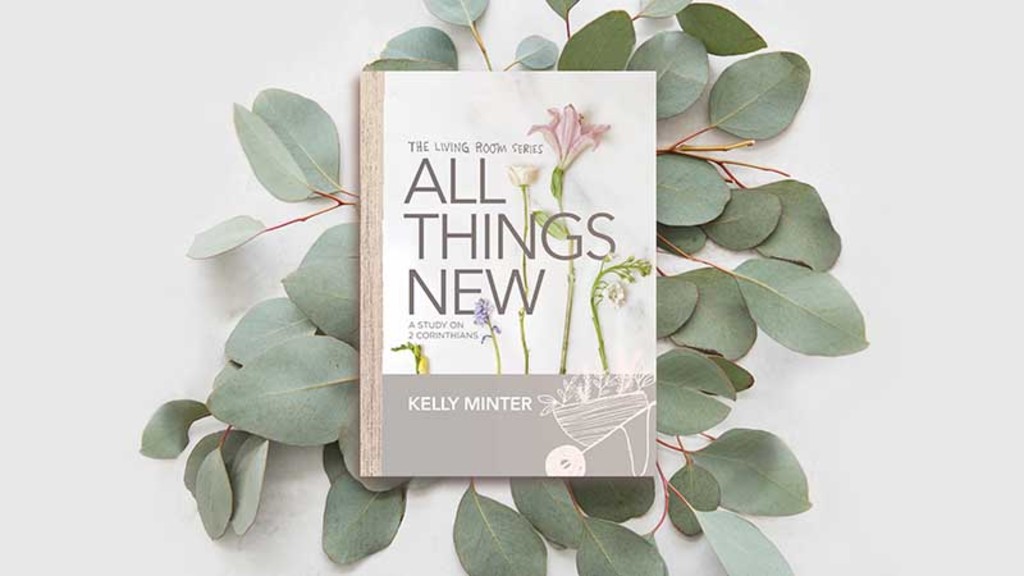 Ladies, join us this Fall as we journey through the eight-week study called All Things New by Kelly Minter. She will lead us through 2 Corinthians, exploring the anchoring truths of bearing treasures in jars of clay, meeting Christ through a pressing thorn, opening wide your heart in the midst of hurtful relationships, and what it means to embrace the lost and lonely as ministers of the new covenant. Each of us has a message to proclaim and live by: Because of Jesus the old has gone, the new has come.
Dates: Wednesday mornings, September 16 - November 4
Time: 9:30am - 11:30am
Location: Three options - See below.
Please note that childcare is NOT available due to COVID-19 limitations.
Registration Fee: $17 - includes book.
Specific dates and times will be emailed to all registrants for book pickup at our Livermore Campus.
---
Location Options: In light of the slow reopening of our county due to COVID-19 restrictions, we are offering a hybrid study, both on Zoom and in-person. The weekly study videos will be shown on Wednesdays at 9:30 a.m. on Zoom, available for all participants. Discussion groups will follow in three different formats:
- In-Person Small Groups will comply with state/local guidelines for COVID-19. If the guidelines change, requiring shut-down, groups will convert to online (Zoom). Childcare is not available.
- Online-only groups will have breakout rooms on Zoom after the video.
- Self-study alone or with a friend. Join us on Zoom for the video only; share what you're learning with a friend by phone, FaceTime, or in person.
Due to COVID-19 concerns, attending a small in-person gathering should be evaluated on an individual basis and at each attendee's own discretion and chosen social bubble. Your group leader may have to cancel or move any of the scheduled in-person gatherings to an online meeting format should conditions warrant doing so.
Email community@cornerstoneweb.org with questions.