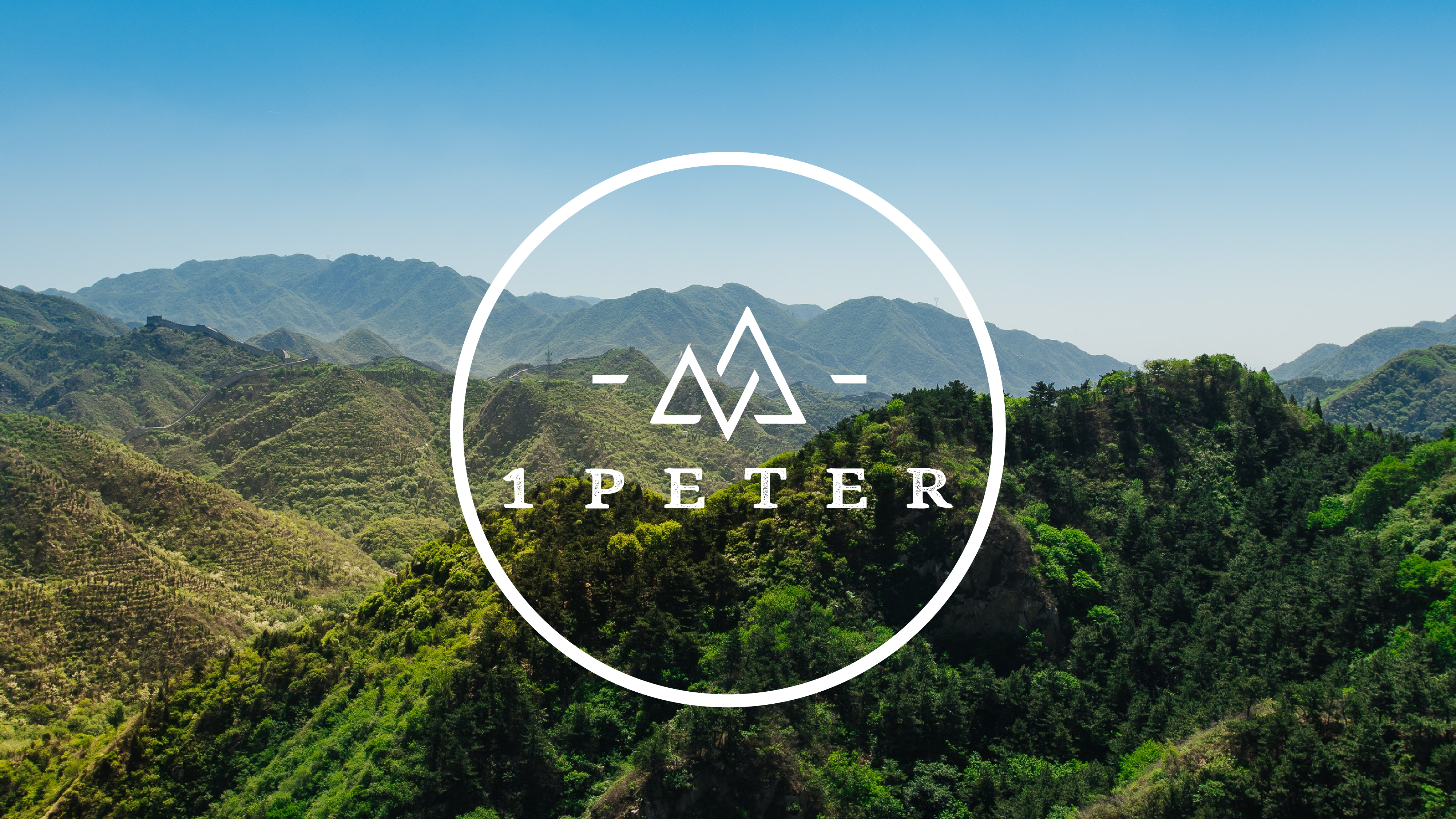 1 Peter – Week 05 – Group Discussion Guide
BEFORE YOU GATHER
· Familiarize yourself with this Group Study Guide.
· If you missed it, CLICK HERE to watch the weekend sermon.
· Read 1 Peter 2:12 and 3:13-17.
· CLICK HERE to see the overall structure of the biblical letter of 1 Peter.
· Sit in prayerful silence with God for a while, and ask the Holy Spirit if there is anything that he wants you to share during your group's time together.
ABOUT THE LETTER TO THE EXILES
1 Peter gives persecuted Christians a powerful reminder that they have hope in the midst of their suffering. From the time of Abraham, God's people were a misunderstood minority and should expect to face hostility because they live under King Jesus' rule.
However, they are chosen by God, and their persecution is actually a gift because it offers them a chance to show others the surprising generosity and love of Jesus, which is fueled by hope in His return and victory over evil. Peter is hopeful that their imitation of Jesus and demonstration of His upside-down kingdom, which includes baptism and service, will give power to their words as they bear witness to God's mercy and show people the beautiful truth about Jesus.
From thebibleproject.com
1 PETER RESOURCES FOR FURTHER GROWTH & DISCIPLESHIP
· (Book) Disappearing Church: From Cultural Relevance to Gospel Resilience, by Mark Sayers
· (Web Article) On Creative Minorities, by Chief Rabbi Johnathan Sacks
· (Commentary) 1 Peter (The NIV Application Commentary), by Scot McKnight
· (Commentary) 1 & 2 Peter and Jude, by N.T. Wright
GROUP DISCUSSION
Opening Prayer: (1-5 minutes)
In light of what God is saying through this week's message, here are some suggestions of how your group can invite God into your time together.
Pray that God would use this time to challenge each of you to honestly consider the specific areas you can live a more Christ-centered life – one that is so attractive that others will take notice and be more open to Christianity. Pray that God would reveal how you can be better prepared for spiritual conversations and how to share your faith in a winsome way. Pray that your time together would encourage the entire group to take their next step with Jesus – individually and collectively.
Quick Connection: (5 minutes)
Have everyone take 30 seconds each to share a phrase or a moment from this weekend's message that is still resonating with them. You also have the option to say "Pass."
Large Group Discussion: (30 minutes)
This weekend's message came 1 Peter 2:12 and 3:13-17. If everyone has a Bible, let's go there together.
· Read 1 Peter 2:12. Apostle Peter exhorts us to live good lives in a way that our deeds can serve as a testimony of our faith in Christ. Knowing that we are being watched and evaluated by an unbelieving world, what are some specific ways our lives can be countercultural, not simply for the sake of being different, but as a way to attract people to Christianity?
· It is evident that there are many negative stereotypes about Christians today. Where do these ideas come from? What would it take to change the perception of Christians? What are some Christian behaviors that would serve to combat these stereotypes? What can we do (as individuals, as a community group, and as a church) to surprise people who are expecting Christians to be a certain way?
· Discuss how your group can draw attention to Jesus and his message this month. (e.g., Brainstorm and decide on a service project to take on this quarter.)
· Read 1 Peter 3:15-16. As Christians, we should always be prepared to explain why we have chosen to follow Jesus. Pastor Steve Madsen gave us some suggestions on how we can do this:
1. Know Jesus and actually believe in him
2. Memorize verses
3. Share personal experiences
4. Conversations are better than speeches
5. Ask questions
6. Picture the next conversation
7. Choose the best tone
8. Own your beliefs without apology
9. Own your doubts honestly
10. Take it easy
o Share how one (or more) of these have played out in your life as you were presented with an opportunity to discuss your faith someone.
o Which area(s) do you want to commit to working on? How can we as a community group support you? (Group leaders: Focusing on Pastor Steve's first suggestion, reading the word of God and prayer are paramount to spiritual growth and knowing Jesus. Think of ways you can help your group members grow in this area.)
CLOSING PRAYER (5-15 minutes):
In light of what God is saying through this week's message, here's some suggestions of what your group could talk about with God in prayer.
Ask God to forgive you of the ways your life has not been an accurate representation of our Lord Jesus. Ask for wisdom and courage as you seek to uproot these habits, actions, responses, etc. and be transformed by the Holy Spirit. Ask God to continue revealing the ways in which we can be different from the world's stereotypical expectations of Christians. Close by asking God to show us how we can better love and serve our local community in a way that reveals who Jesus Christ really is.