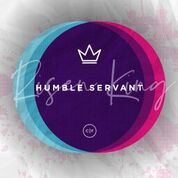 "For even the Son of Man did not come to be served, but to serve, and to give his life as a ransom for many." Mark 10:45

Looking for a way to serve this Spring?
Here are some options:

Park Elementary Clean-Up Day
A team helped clean up Park Elementary School in Hayward! They were weeding, putting ground cover and mulch in the garden area along with other light garden work and some carpentry projects as well. For more ways to serve Park Elementary, click here.
Contact Mimi Warga at .


Food Pantry Help
Join a team that serves on April 14, 8am to 11am, by helping under-resourced families in our community by distributing groceries and other essential items and prayer to families. Contact Roland Ellingsen at to learn more or sign up!
Looking for more options? Check out our Local Outreach Page. If you don't find what you are looking for or want to talk to someone about volunteer opportunities (or maybe even leading service projects for our campus), send an email to .

Are you already serving on your own or with your Community Group?
Share your experience with us! Tell us who you volunteer with, who you are serving, and why you do what you do. Sharing your experience can inspire others to do the same. Together, is how we will serve our city. Click on the button below and share your story on on our Facebook Page.